4 best workout classes for mental health and wellness in Singapore
Did you know that according to a survey 92% of working Singaporeans are feeling stressed? Research shows that people who exercise regularly have better mental health and emotional wellbeing, and lower rates of mental illness.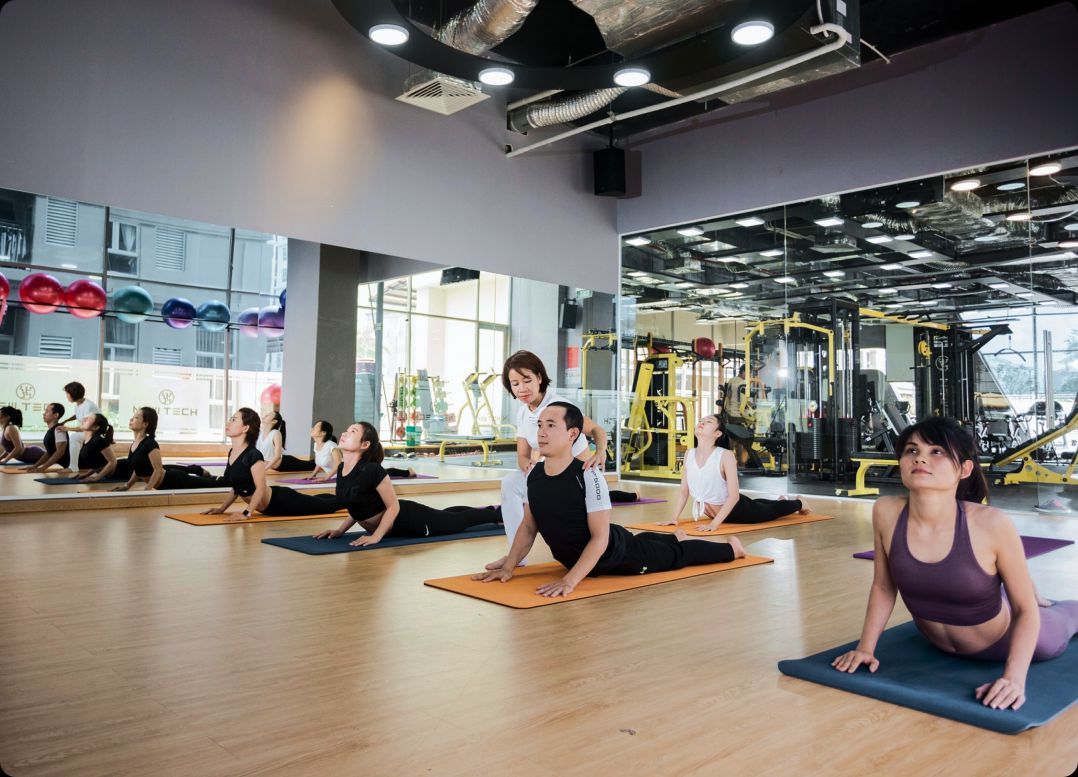 Source: Pixabay
Did you know that according to a survey 92% of working Singaporeans are feeling stressed? A whopping 8 percentage points higher than the rest of the world. It's no surprise that Singapore has a mental health crisis on its hands right now.
Sometimes you won't even notice the onset of the symptoms, which can be quite subtle. Have you ever felt a lack of motivation, irrational fears or worries, rapid mood swings, or uncontrolled rage? If so, you need to start prioritizing your mental health.
The Mental Health Benefits of Exercise
Regular exercise can have a profoundly positive impact on your mental health. Research shows that people who exercise regularly have better mental health and emotional wellbeing, and lower rates of mental illness[1].
Taking up exercise seems to reduce the risk of developing mental illness. It also helps in treating some mental health conditions, like depression and anxiety.
For example, for mild-moderate depression, research suggests physical activity can be as effective as antidepressants or psychological treatments like cognitive behavioural therapy. Exercise can also be a valuable addition to other treatment options[2].
4 Best Workout Classes in Singapore to Improve Your Mental and Physical Health
The following are our picks for Singapore workout classes that are dedicated to working with clients to improve and boost their mental health. You must put in the effort, but we guarantee it will be worth your money and time for a lifetime of optimal mental health and wellness!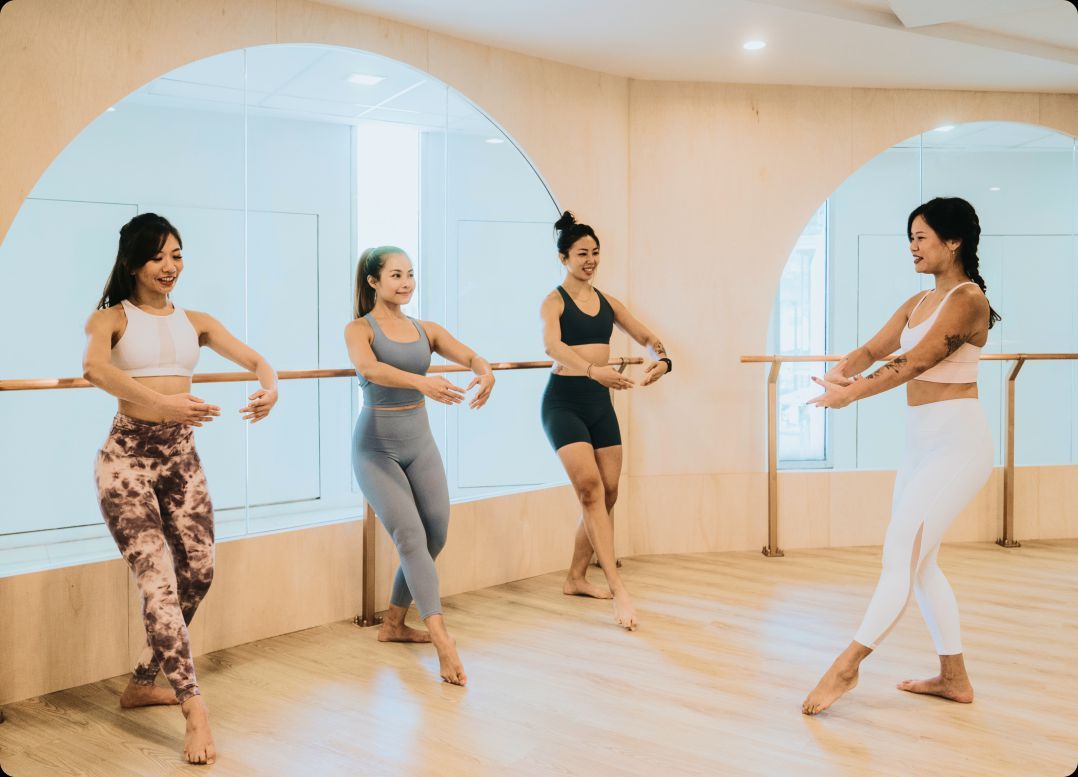 Source: Lab Studios
1. Lab Studios
Lab Studios, with the mission to create safe and accessible spaces for people to explore their yoga and barre practice, will help you with your fitness and wellness journey.
Their signature barre classes, which are unlike any others because of their innovative blend of yoga and barre, are designed to work on your mind, body and soul.
However, if you prefer a slower and more mindful approach to your exercise routine, you can try their Yoga classes. Their knowledgeable instructors will not only guide you through your workouts, but will also instill in you an energizing and contagious sense of optimism.
You can gain access and book to the various studio's classes using an easy-to-use online platform that is provided by Rezeve Fitness Software.
Address:
📍 Lab Studios in East Coast - 135, East Coast Road, Singapore 428820
📍 Lab Studios in Duxton - 60b Duxton Road, Singapore 089524
📍 Lab Studios in Joo Chiat - 437 Joo Chiat Road , Singapore 427650
📍 Lab Studios in Holland Village - Holland Road Shopping Centre (Above Cold Storage) 211 Holland Avenue, Singapore, 278967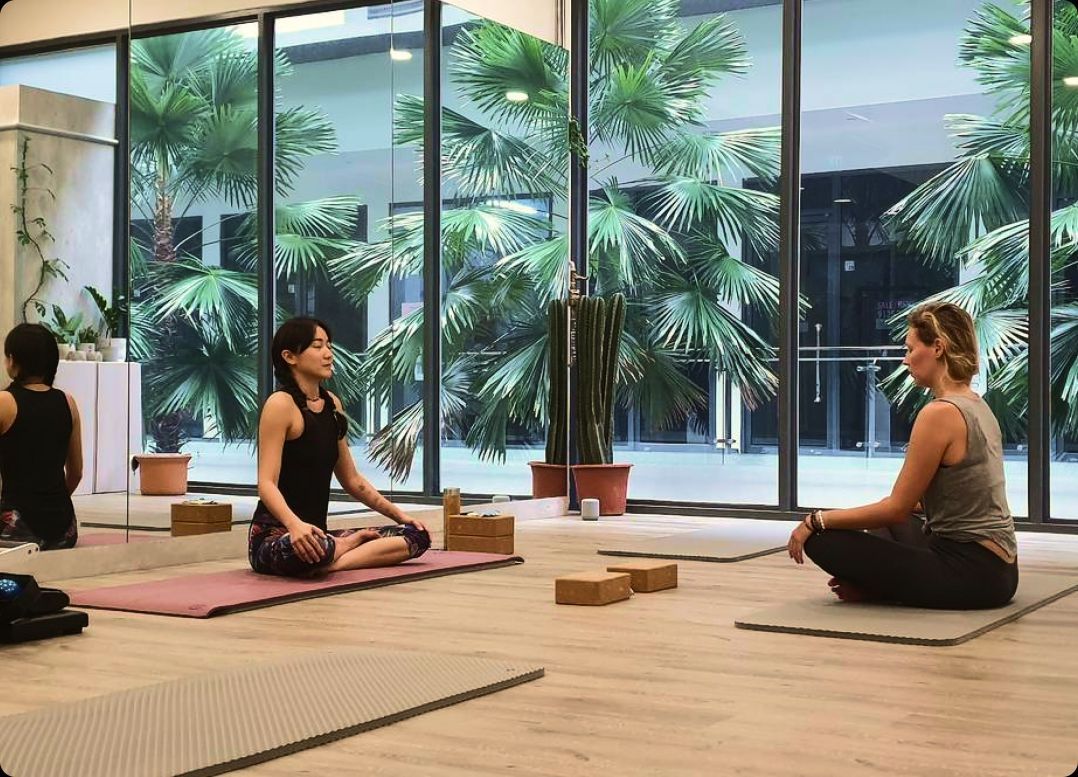 Source: Mindful Alchemy
2. Mindful Alchemy
The serene breathwork and yoga flow classes at the Mindful Alchemy studio, which is tucked away in the tranquil Kovan estate, are complemented by the natural sunlight and views of lush trees.
If you're completely new to the practice, enroll in the Breathing Techniques Sequence class to learn breathwork techniques from various cultures. When you're ready, you can advance to Breathing Techniques Flow, an advanced class that enhances both your physical and mental performance through the use of light movement and mindful breathing.
Address:
📍 183 Jalan Pelikat #01-62/63, Singapore, Singapore 537643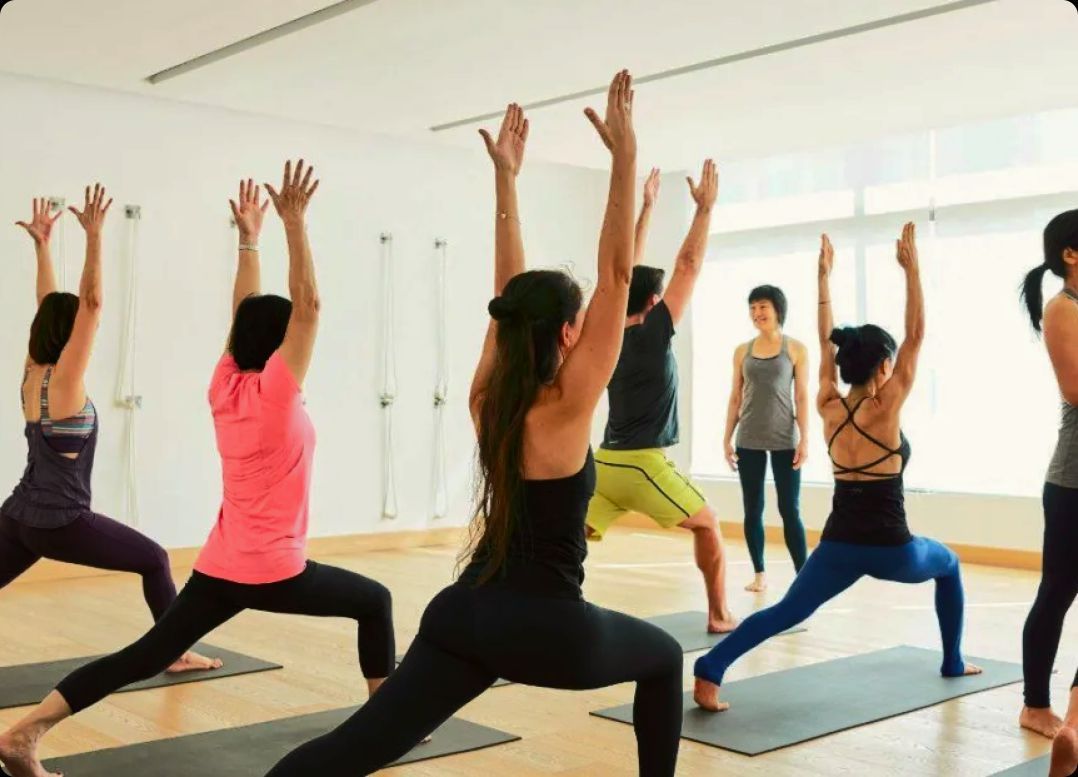 Source: Como Shambhala Urban Escape
3.
Como Shambhala Urban Escape
In order to provide visitors with a restful and revitalizing experience that also has deeper spiritual and philosophical underpinnings, the Como Shambhala Urban Escape at the Como Hotels and Resorts was developed.
True to its name, COMO provides a genuine urban escape for the mind and body through its beautiful and tranquil location's guided meditation classes.
Address:
📍 402 Orchard Road, #06-01/02, Delfi Orchard, Singapore 238876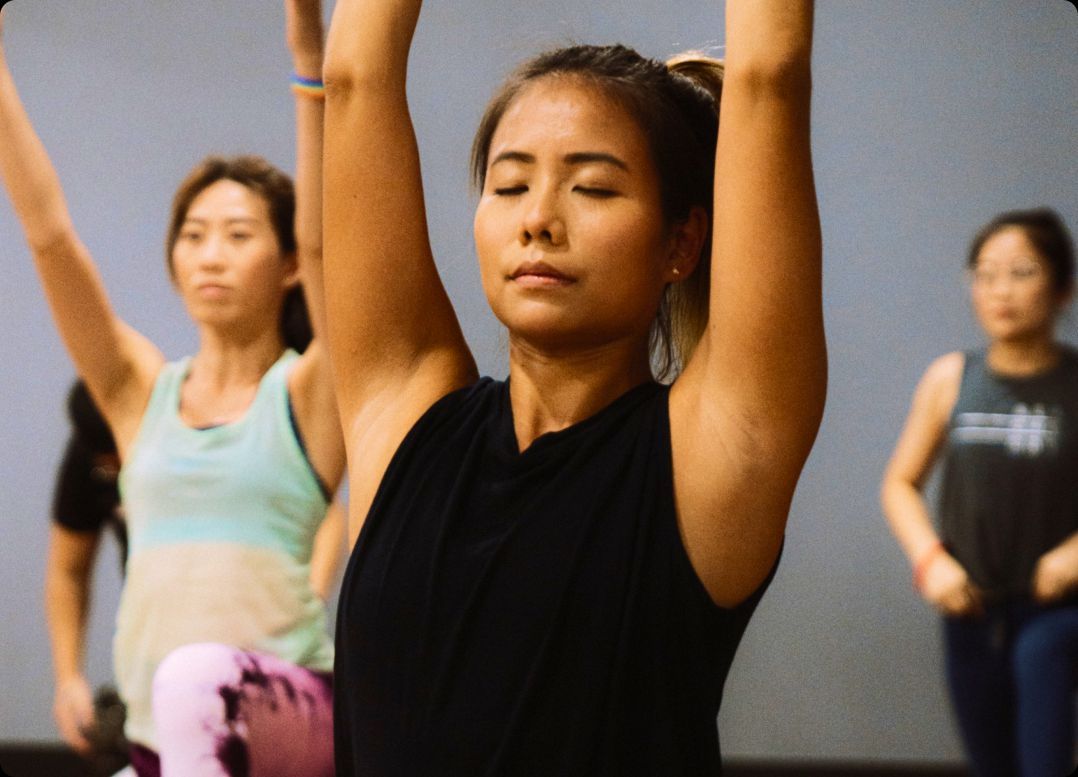 Source: True Fitness
4.
True Fitness
If you want to reduce stress and tension, their Stress Management Yoga class is ideal. Stress Management Yoga also improves flexibility, balance, and strength.
This class combines several yoga components to restore peace and stability to your body and mind. It includes relaxation yoga poses as well as mindful breathing techniques.
Beside their various Yoga classes, True Fitness members can also take breathing and meditation classes, which are suitable for both beginners and seasoned practitioners. One can train their bodies to be calm and still by using the power of mindful breathing.
Their classes, which are led by an expert trainer, help to reduce stress and help manage chronic pain.
Address:
📍 True Fitness Djitsun Mall @ AMK - 5 Ang Mo Kio Central 2 #04-01 Singapore 569663
📍 True Fitness Great World - 1 Kim Seng Promenade #03-115 Great World Singapore 237994
📍 True Fitness HarbourFront Centre - 1 Maritime Square HarbourFront Centre #13-02 (via Lobby D) Singapore 099253
---
Care for one's mental health has never been more important than it is today, as global awareness shows that many people all over the world are going through different levels of mental and emotional crisis in their personal lives.
So, if you feel like you need to improve your mental health, why not try some of the classes we've listed above?
Cheers,
Margarita 🦄
Read Next: With These 5 Unique Fitness Classes in Singapore, You Can Say Goodbye to Your Boring Exercise Routine
---
Do you want to see more content like this? Follow us on Instagram & Facebook for more wellness advice, fitness trends, workout inspiration, and even best health and fitness deals exclusive to our followers. Don't miss out!
Source:
Sharma A, Madaan V, Petty FD. Exercise for mental health. Prim Care Companion J Clin Psychiatry. 2006;8(2):106. doi:10.4088/pcc.v08n0208a
Anderson E, et al. Effects of exercise and physical activity on anxiety. Frontiers in Psychiatry. 2013;4:1.