The ultimate guide to Malaysia's 5 finest Karate classes
These prestigious institutions have earned their stripes through unwavering dedication, passion, and a relentless pursuit of excellence.
Are you ready to kick, punch, and chop your way to becoming a karate master? Well, you're in luck because Malaysia has some of the finest karate classes in the world, and we're here to help you find the perfect one for you!
Karate isn't just a martial arts – it's a way of life. It's about building physical strength, mental toughness, and emotional resilience. It's about pushing yourself to the limit and discovering what you're truly capable of. And with the right karate class, you can achieve all of this and more.
But with so many options out there, how do you know where to start? Don't worry, we've got your back. We've scoured Malaysia's karate scene to bring you the ultimate guide to the best classes in the country. From the flashy and fun to the serious and traditional, we've got something for everyone.
So grab your gi, tie on your belt, wear your karate uniform and get ready to discover the finest karate classes Malaysia has to offer. Let's get started!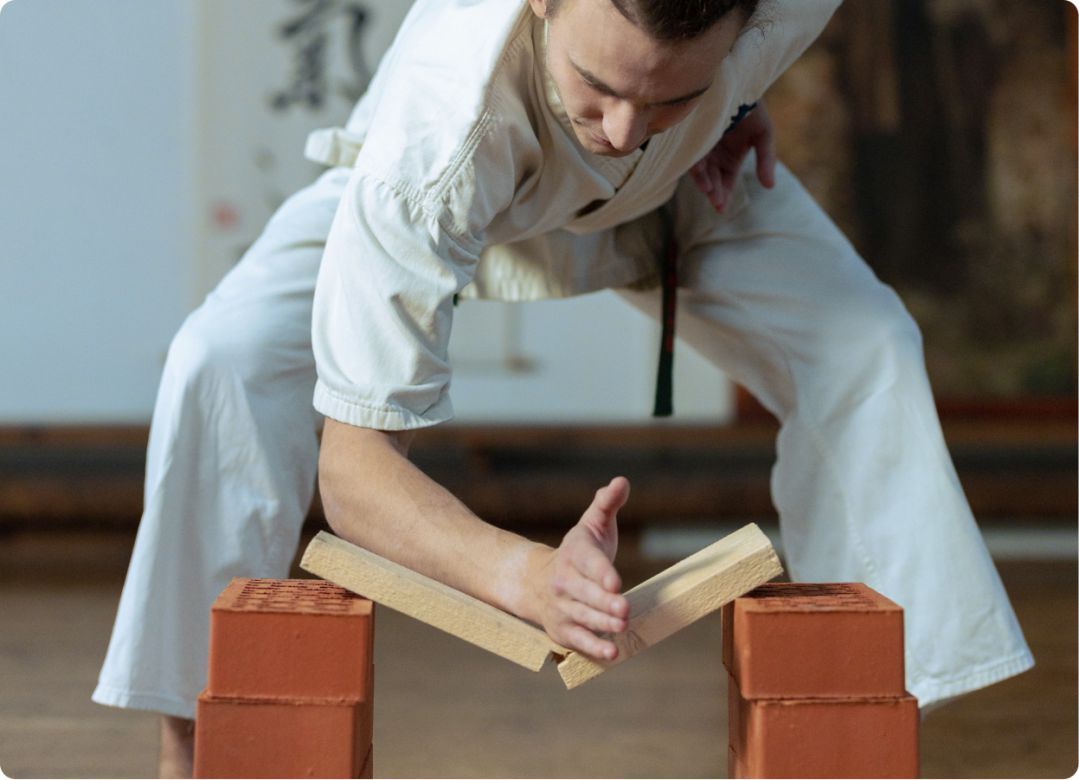 Source: Pexels
The Top 5 Best Karate Classes in Malaysia
Get ready to be swept off your feet as we unveil the crème de la crème of Malaysia's Karate classes! These prestigious institutions have earned their stripes through unwavering dedication, passion, and a relentless pursuit of excellence. So, grab your notepads and prepare to be amazed as we embark on a whirlwind tour through the best of the best in Malaysian Karate.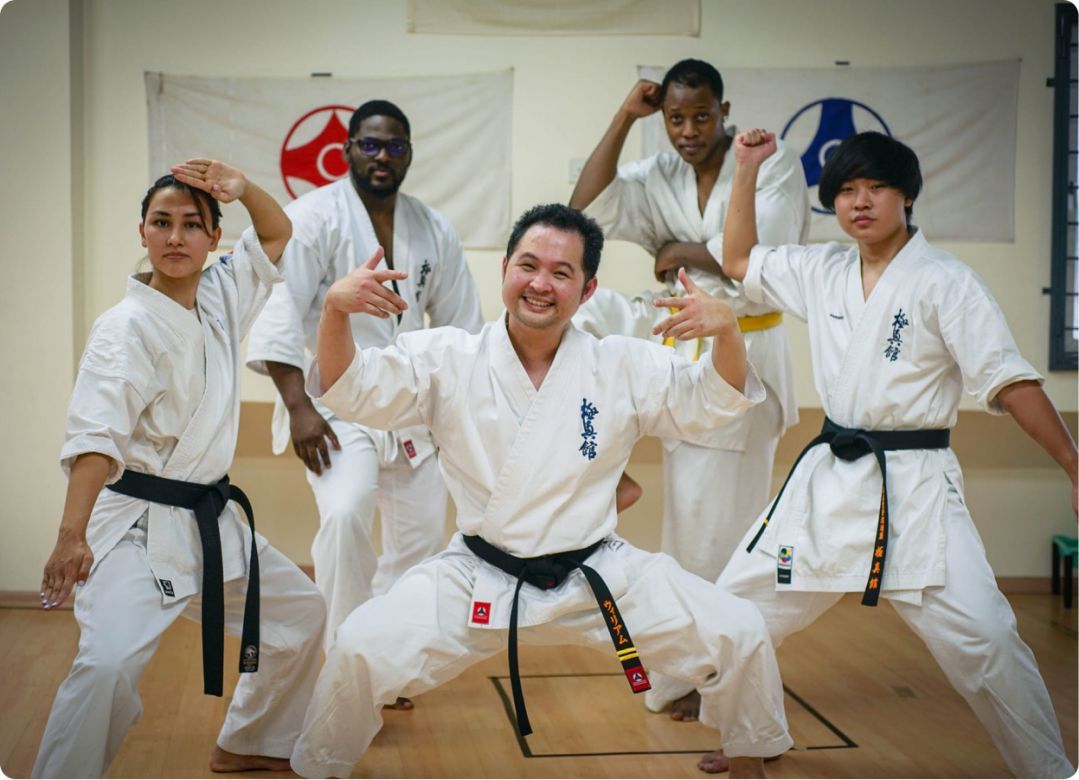 Source: Kyokushin Karate Malaysia
1. Kyokushin Karate Malaysia
From humble beginnings at a modest community centre in Section 17, Petaling Jaya, Kyokushin Karate Malaysia has come a long way. Today, Kyokushin Karate Malaysia is nestled in a spacious corner unit in Section 19.
Step into the dojo, and you're greeted by a flood of natural light pouring in through the wall of windows, creating an energising atmosphere. Though air conditioning is available, many prefer the invigorating breeze that flows through the space.
With wooden flooring and an expansive training area, students can zero in on perfecting their techniques while parents and observers relax in the air-conditioned reception area. The dojo even boasts an ushi-deshi room for dedicated live-in students.
The modern amenities at Kyokushin Karate Malaysia include, wall mirrors that allow students to correct their form, two sandbags and a conditioning sandbag for honing striking techniques, a makiwara (striking post) for traditional training, two changing rooms, six lockers for personal belongings, weights and kettlebells for strength training, two showers, air conditioning, and a variety of training pads and sparring gear to ensure a well-rounded martial arts experience.
Kyokushin Karate Malaysia's journey reflects the spirit of the martial art itself: perseverance, growth, and adaptability. This dojo stands as a testament to the unwavering dedication of its instructors and students, who continue to pursue excellence in the world of Kyokushin Karate.
Address:
📍 2b, Jalan 19/36, Seksyen 19, 46300 Petaling Jaya, Selangor
Contact:
☎️ +60 18 2199 268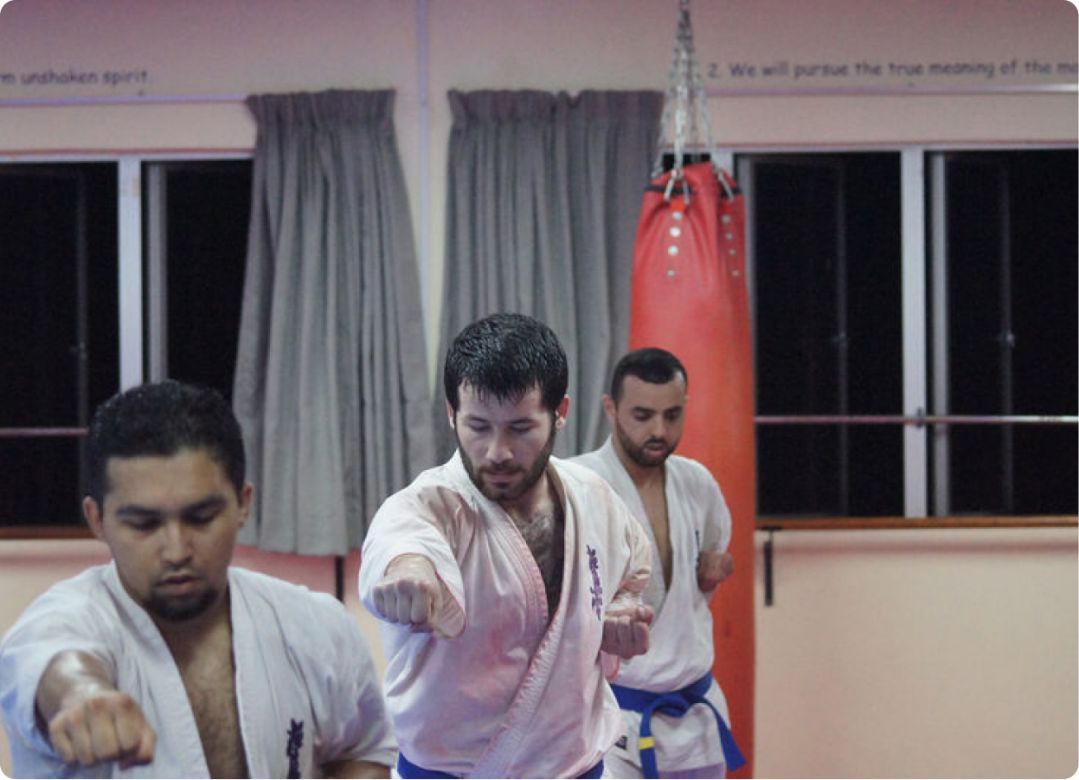 Source: Katsu Dojo - Malaysia Kyokushin Karate
2. Katsu Dojo - Malaysia Kyokushin Karate
Looking for a karate academy that will help you discover your true potential? Look no further than Katsu Dojo, the official Malaysia Kyokushin-kai Karate representative of the International Karate Organization Tezuka Group (IKO Tezuka Group) based in Japan.
Led by the inspiring Shihan Yahya Carlos Lont, the Malaysian Branch Chief of the IKO Tezuka Group, Katsu Dojo embodies the spirit, history, culture, and techniques of Kyokushin Karate. From the moment you step into their clean and spacious facility, you'll feel the energy and passion that Katsu Dojo's team brings to every training session.
With a 2,500 sq.ft. exercise area that includes martial-arts-specific 'tatami' mat flooring, heavy bags, water bags, focus mitts, karate weapons, body guards, and pads, Katsu Dojo is fully equipped to help you achieve your karate dreams. And if you're looking for a community of like-minded martial artists who will push you to be your best, Katsu Dojo is the perfect place for you.
Katsu Dojo's training follows traditional Kyokushin-kai Karate methodology, which means you'll be focusing on Kihon (basics), Kata (coordinated sequence of movements), and Kumite (sparring) as you develop your skills. But Katsu Dojo is more than just a place to learn martial arts – it's a place to build your mind, body, and spirit through self-respect, discipline, and equality.
With adult classes held three times a week and kids' classes held twice a week, Katsu Dojo is accessible to everyone regardless of age or skill level. And if you're looking for a challenge, Katsu Dojo offers a Black Belt Program for Young Kyokushin students and individuals who are determined to achieve a black belt rank in Kyokushin karate within four years through hard training.
Address:
📍 No. 1, 3A, Jalan GJ 2, Taman Gombak Jaya, 53100 KL, Selangor
Contact:
☎️ +60 12 217 7601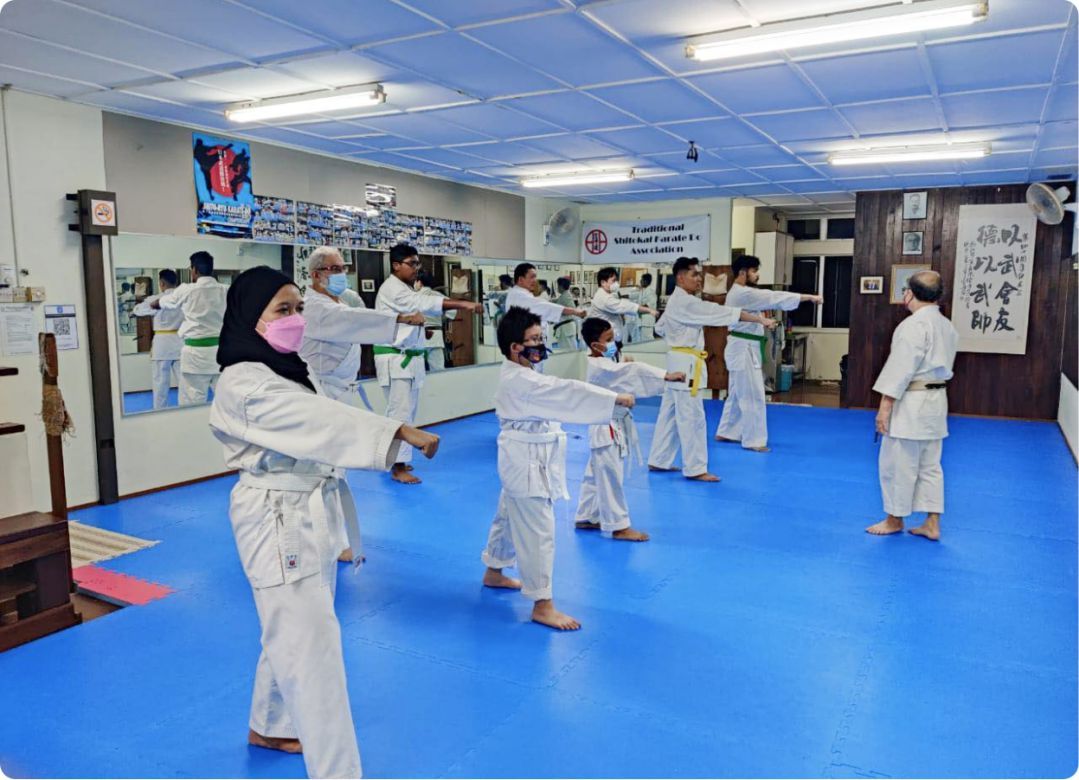 Source: Traditional Shitokai Karate Do Association
3. Honbu Dojo - Traditional Shitokai Karate Do Association
Get ready to experience the true essence of karate at Honbu Dojo, the headquarters of the Traditional Shitokai Karate Do Association (TSKA) in Malaysia. Led by the charismatic and highly experienced Sensei Wan Ozairi, the dojo and association emphasise traditional karate values such as discipline, perseverance, and respect, making it the ideal place to sharpen your mind and body.
But Honbu Dojo is more than just a karate academy – it's a community. Here, you'll find like-minded individuals who share your passion for martial arts and who are dedicated to pushing themselves to be their best selves.
And with their affiliation with the Asia Pacific Shitoryu and recognition by the World Shitoryu Karate Federation, you'll have the opportunity to participate in local and international events, making your karate journey even more exciting and rewarding.
At Honbu Dojo, the focus is on the Shitoryu style, which emphasises both the hard and soft styles of Okinawan Karate Do. Their unique training system emphasises not just the development of your outer body but also your breathing to strengthen your internal Qi or Ki.
And with Sensei Wan Ozairi leading the way, you can expect nothing less than exceptional guidance and support as you develop your skills and deepen your appreciation for the art of karate.
Whether you're a seasoned martial artist or a complete beginner, Honbu Dojo welcomes you with open arms. Their training system is designed to help you not only develop your physical skills but also your mental and emotional fortitude, so you can become the best version of yourself.
Address:
📍 12, Jalan E 1, Taman Melawati, 53100 Kuala Lumpur, Wilayah Persekutuan Kuala Lumpur
Contact:
☎️ +60 11 5648 8240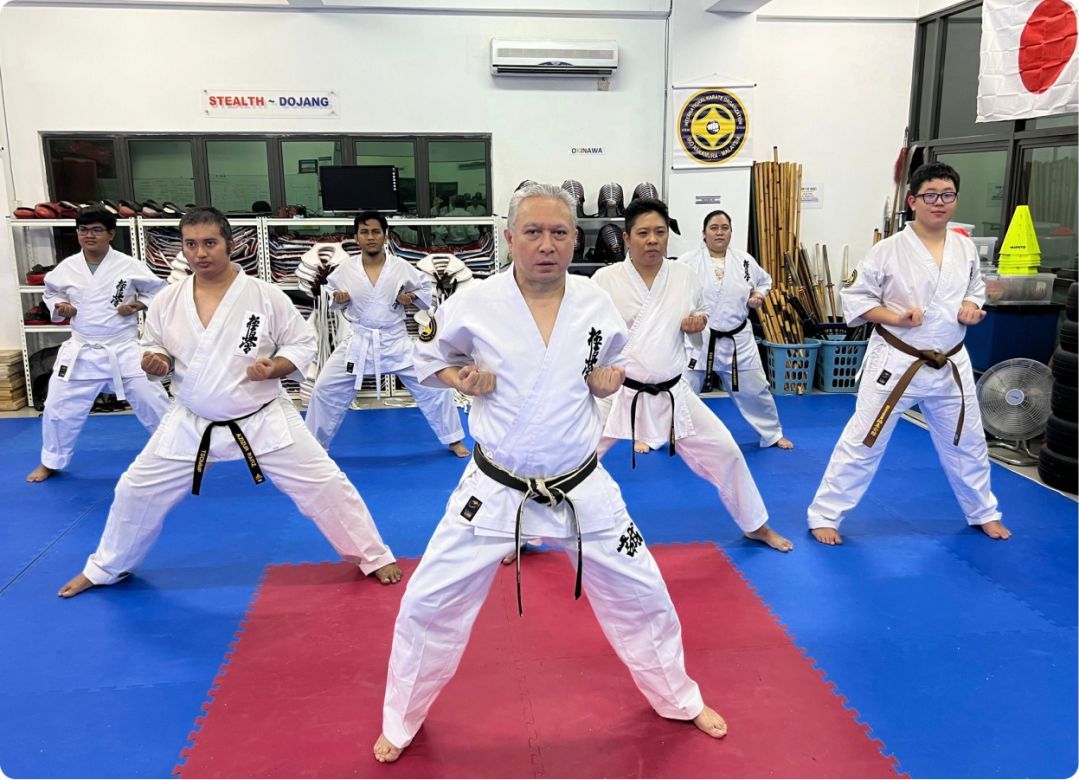 Source: Stealth Prime Centre
4. Stealth Prime Centre - Malaysia Martial Arts Federation
The Stealth Prime Centre dojo serves as the headquarters of the Malaysia Martial Arts Federation (MMF) and teaches both Shotokan Karate and Kyokushin Karate. But this isn't your average karate academy – Stealth Prime Centre has been around since the early 1990s and has a rich history of teaching various styles of martial arts, including Shotokan, Shito-ryu, Kempo, Kenjutsu, Kyokushin, Wado-Ryu, Budokan, and Gojo-Ryu Karate.
And the Chief Instructor, Dr. S. Suhaizy, has trained under some of the most esteemed Grandmasters of Karate worldwide. In short, this academy knows karate inside and out.
Stealth Prime Centre's philosophy is rooted in "BUDO" principles, which emphasises the importance of discipline, respect, and control. But don't let that fool you – their training routines are designed to push you to your limits and beyond.
Whether you're a beginner or an advanced student, you'll find a supportive and welcoming community at Stealth Prime Centre. They have a reputation for producing exceptional martial artists who possess a deep understanding of the principles and techniques of both Shotokan and Kyokushin Karate.
And the best part? The team of instructors at Stealth Prime Centre is passionate, dedicated, and downright fun. They'll challenge you, encourage you, and make you feel like you're part of the family from day one.
So if you're ready to take your karate skills to the next level and become part of a community that will push you to be your best, then Stealth Prime Centre is the dojo for you.
Address:
📍 Level 1 & 2, B-12A-1 Jalan Zuhal U5/179, Seksyen U5, 40150 Shah Alam, Selangor
Contact:
☎️ +60 11 5116 1505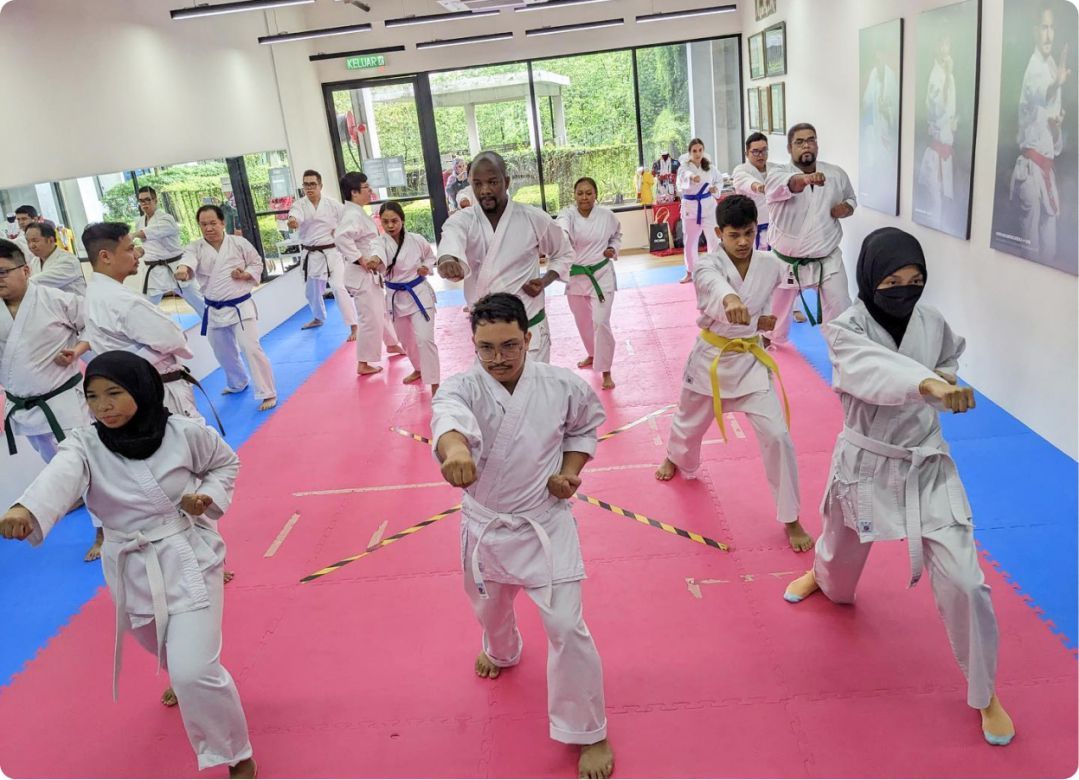 Source: Kick Start Self Defense
5. Kick Start Self Defense
Kick Start Self Defense or KSSD's top-notch training programs, masterminded by a dynamic team of Karate practitioners, sports scientists, and early childhood educators, ensure every student gets a personalised and exciting experience tailored to their age and abilities.
The KSSD dream team, consisting of Karate Black Belts, sports scientists, and early childhood educators, brings together years of expertise and a passion for creating a lively, safe, and age-appropriate learning environment. Here, students can thrive, have fun, and kick some serious action!
Leading the pack is the ever-inspiring Sensei Firdaus, the founder of Kick Start Self Defense and a dedicated Karate practitioner for over 25 years. Under his watchful eye, KSSD offers classes for kids, teenagers, and adults, blending adrenaline-pumping Karate training with physical fitness exercises that pack a punch.
Students can expect to develop strength, flexibility, and mad skills while also learning the art of confidence and socialising through entertaining activities, chit-chat sessions, and games with instructors and fellow karatekas.
Kick Start Self Defence takes immense pride in its one-of-a-kind kids' classes, designed to empower young learners with essential life skills such as self-control, respect, and confidence.
The action-packed curriculum is brimming with new physical fitness challenges each month, teaching age-appropriate life skills like focus, teamwork, health awareness, bullying prevention, and stranger safety. So, children won't just be learning karate; they'll be growing into well-rounded individuals too!
The class content is created by KSSD's fantastic team of Karate instructors, sports scientists, and early childhood education specialists, ensuring students receive a comprehensive education that nurtures both physical prowess and emotional intelligence.
Classes feature a medley of Kihon (Karate basic skills), Kumite (safe sparring activities), Kata (a series of striking and blocking techniques), and super-fun physical fitness games that'll have everyone grinning from ear to ear.
Address:
📍 E2.05.02, Tamarind Square, Persiaran Multimedia, 63000 Cyberjaya, Selangor Darul Ehsan
Contact:
☎️ +60 12 620 0096
---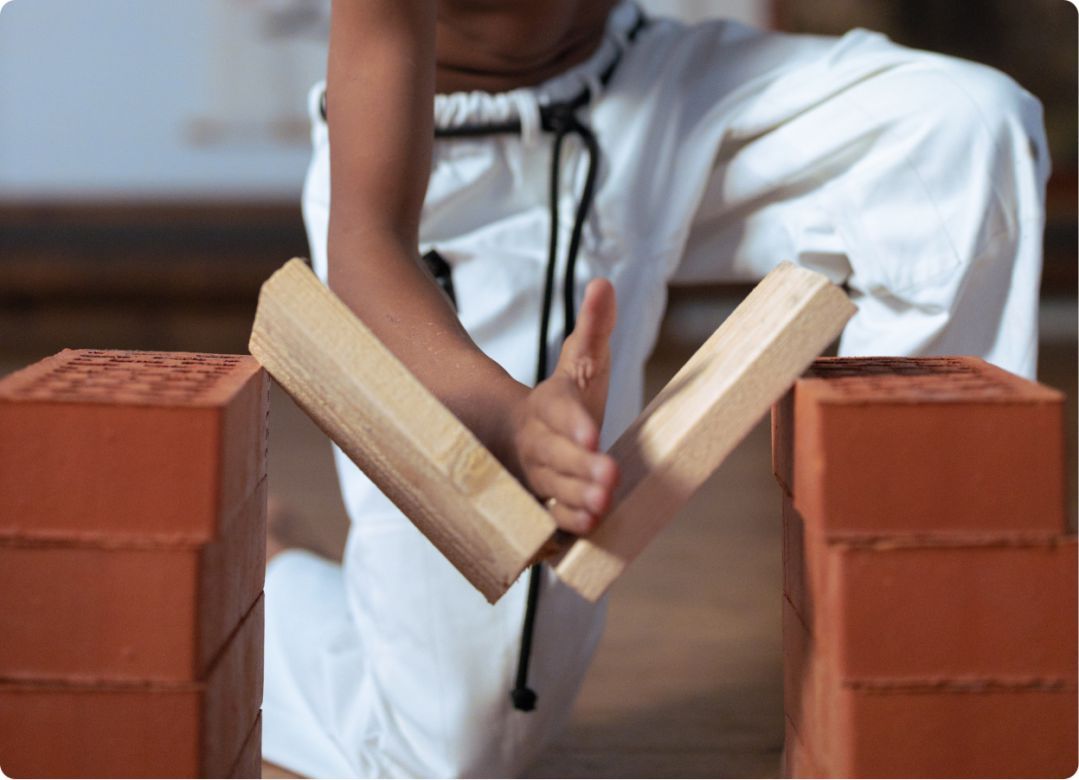 Source: Pexels
Conclusion
We hope you enjoyed this ultimate guide to Malaysia's finest Karate classes as much as we enjoyed putting it together.
But most importantly, we want to encourage you to get out there and try a karate class at one of these fantastic classes! The thrill of learning new techniques, pushing your body to new limits, and making new friends in a supportive community is an experience like no other. Trust us, the sense of accomplishment and empowerment you'll feel will be truly rewarding.
So go ahead, pick a karate class that fits your goals and personality, and start your martial arts journey today. Whether you're looking to boost your confidence, learn self-defence, or simply have fun while staying fit, there's a karate academy out there for you. So, what are you waiting for? Give it a try and see how far you can go!
Cheers,
Colson 🐼
Read next: Top 7 Muay Thai studios in Singapore you can get on board
---
Do you want to see more content like this? Follow us on Instagram and Facebook for more wellness advice, fitness trends, workout inspiration, and even best health and fitness deals exclusive to our followers. Don't miss out!