What is spin workout and top 5 studios in Singapore
There are many spin studios in Singapore that offer different spin workouts with experienced instructors who will help you achieve your fitness goals.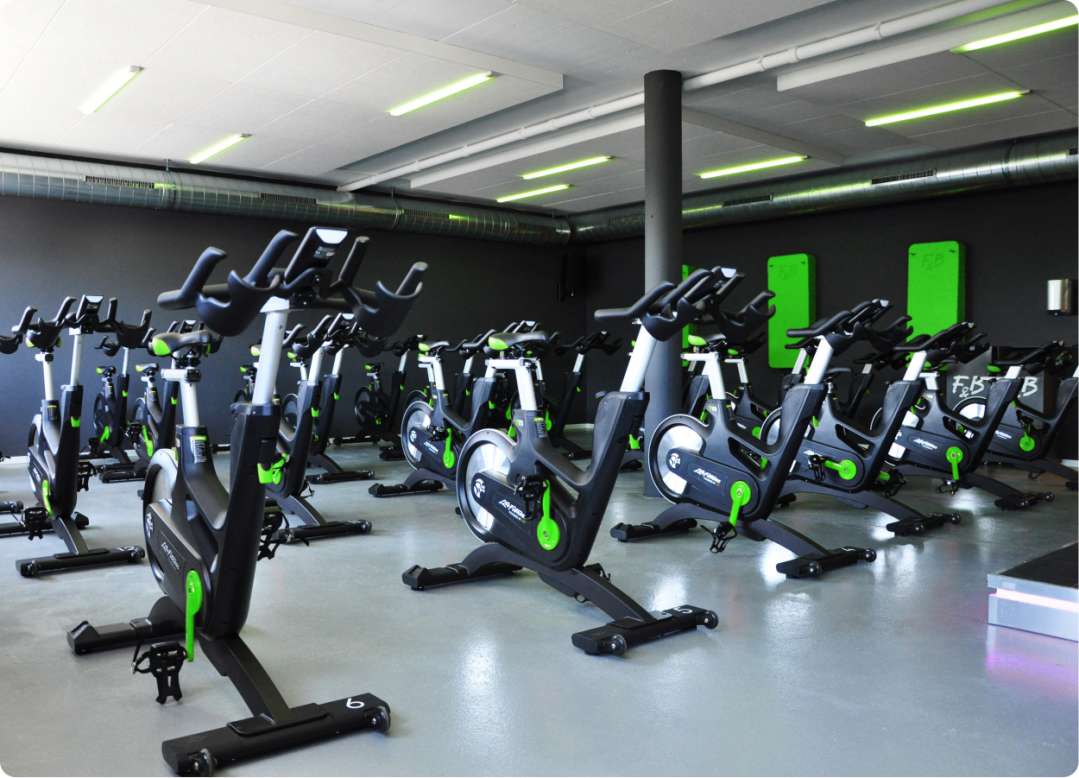 Source: Unsplash
Spin workout is a great exercise for people who are looking to improve their fitness level and tone their body. It is a high-intensity interval training (HIIT) workout that uses bikes, elliptical trainers and other cardio equipment, which simulates outdoor cycling. Each class is followed by a cool down and stretching session to help the body recover and prevent injury.
Spin studios in Singapore to try
There are many spin studios in Singapore that offer different spin workouts with experienced instructors who will push you to your limits to help you achieve your fitness goals. Here's the list: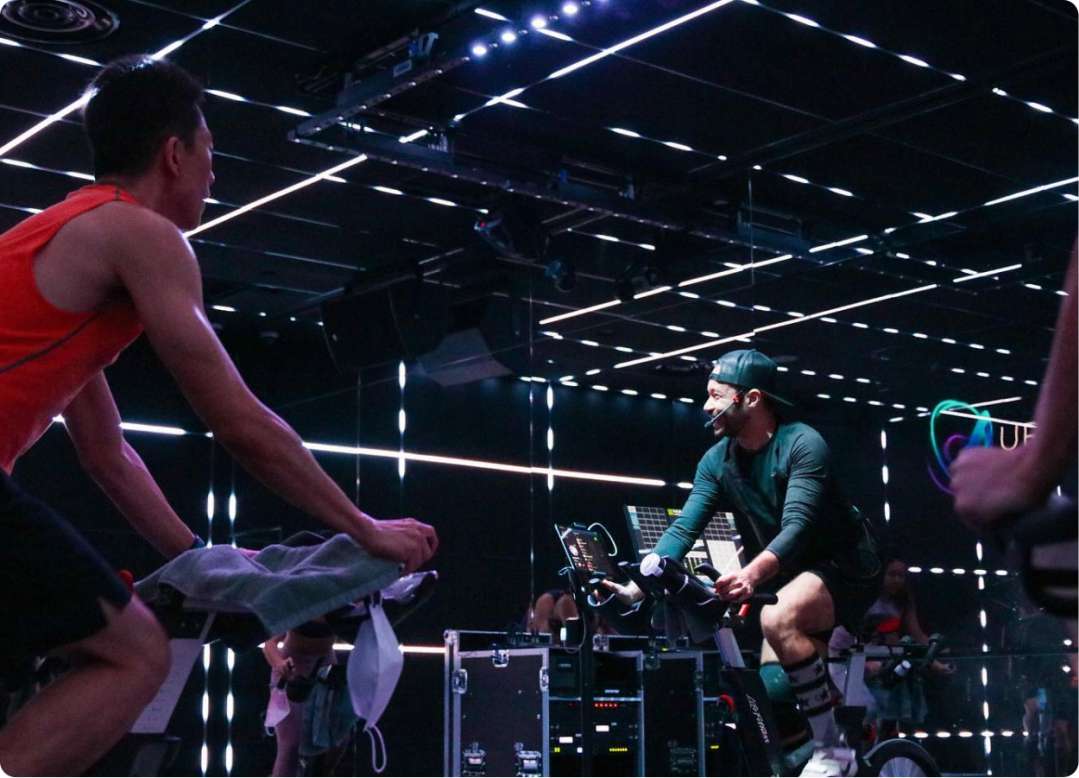 Source: Aurora Spin Studio
1. Aurora Spin Studio
Aurora's spin studio is equipped with revolutionary surround sound and lighting systems. You can experience the cool and unique sensation of spinning at Aurora, Singapore's newest spin studio.
With the state-of-the-art lighting system and dimly lit room, their classes will transport you to a whole new world. They have two different rooms that you can choose, the Experience Room or Infinity Room.
📍 Address: South Beach Quarter 36 Beach Road, South Beach Quarter, #02-01, S189766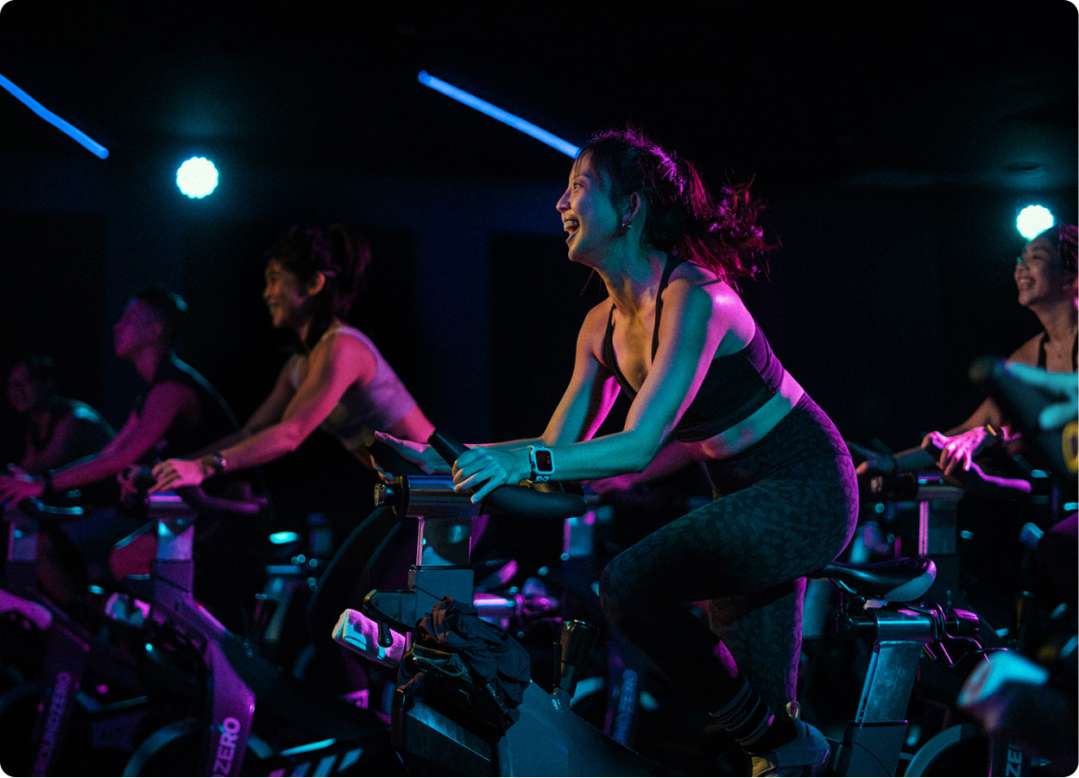 Source: Ground Zero
2. Ground Zero
Ground Zero is the perfect place for those looking for an intense workout experience. Known for its "Ride" and "Resistance" classes, this studio located in the CBD area offers a unique workout experience for anyone looking to sweat off stress.
The dimly-lit, club-like atmosphere and pumping beats will keep you motivated throughout your session, making for a fun and exciting spinning class experience in Singapore.
📍 Address: 18 Cross St, #B1-120, Singapore 048423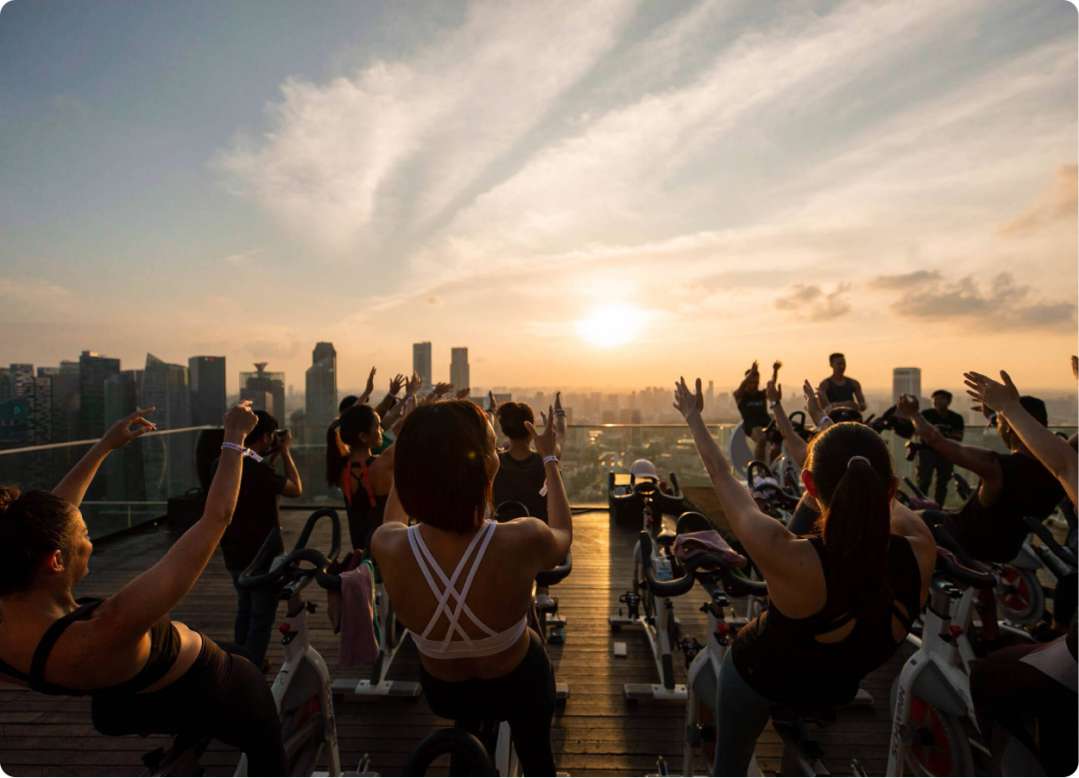 Source: CruCycle
3. CruCycle
CruCycle promotes unity, positivity, and collaboration among its members. Its founders believe that working together can lead to greater success and encourage both new and experienced riders to join the pack. The studio's ambiance is enhanced by deep blue lighting, creating the feeling of riding under the full moon.
Each class lasts for 50 minutes, incorporating weight and abdominal exercises to burn calories and unleash your inner strength.
Additional fun can be found in themed classes, and they also now offer the CRU TV Bike, a home workout solution that comes with a CRU Bike Mat, weights, and a one-year subscription to the fitness platform.
Achieve your fitness goals with a variety of workout options including cycling, boxing, yoga, HIIT, meditation, pilates and more.
📍 Address: 68 Duxton Road, Singapore 089527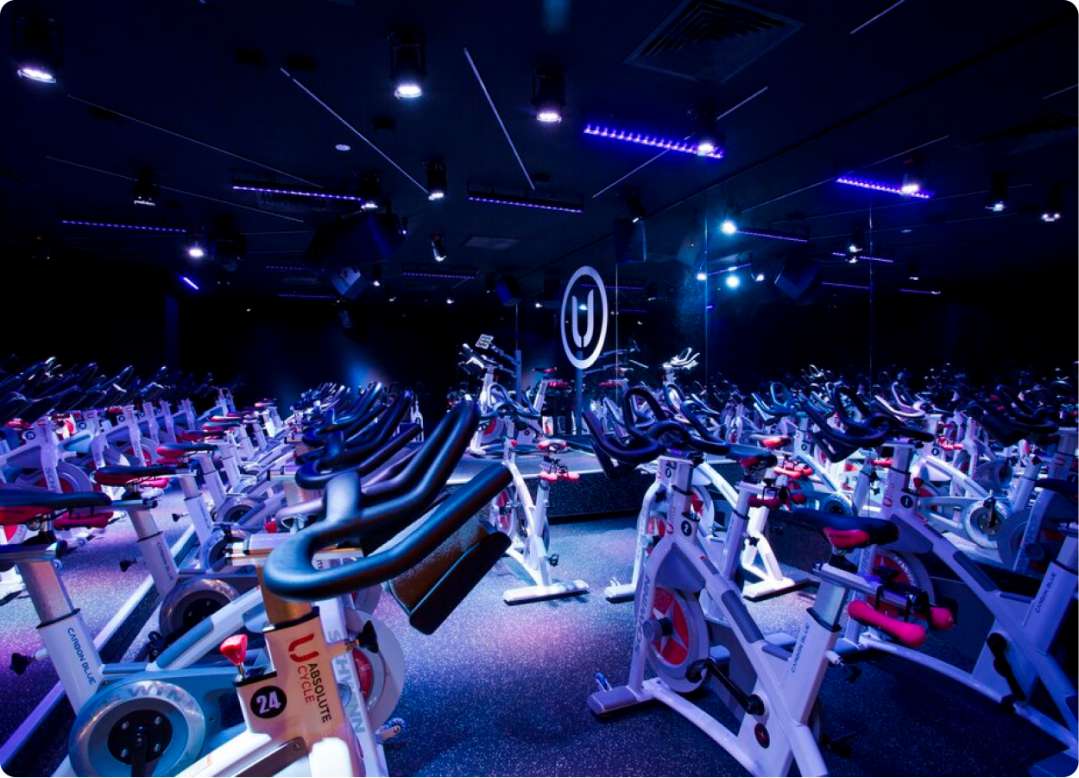 Source: Absolute Cycle
4. Absolute Cycle
If you're looking for a great workout spot in the heart of the city, we've got just the place for you. Absolute Cycle is an indoor cycling studio specializes in full-body cardio classes that are designed to get your heart pumping with the help of music and motivating instructors.
The neon lights and upbeat beats make it easy to push yourself that extra mile and boost your metabolism. You will enjoy a 45-minute spin class that is sure to be both fun and effective. And if you're a fan of Zouk, you'll be excited to know that we also have pop-up classes available.
📍 Address:
Downtown Gallery: 6A Shenton Way OUE Downtown Gallery, #02-01 Singapore 068815
Millenia Walk: 9 Raffles Boulevard Millenia Walk, #02-43 Singapore 039596
The Centrepoint: 176 Orchard Road The Centrepoint #04-101 Singapore 238843
Katong: 112 E Coast Road i12 Katong Mall #03-25/27 Singapore 428802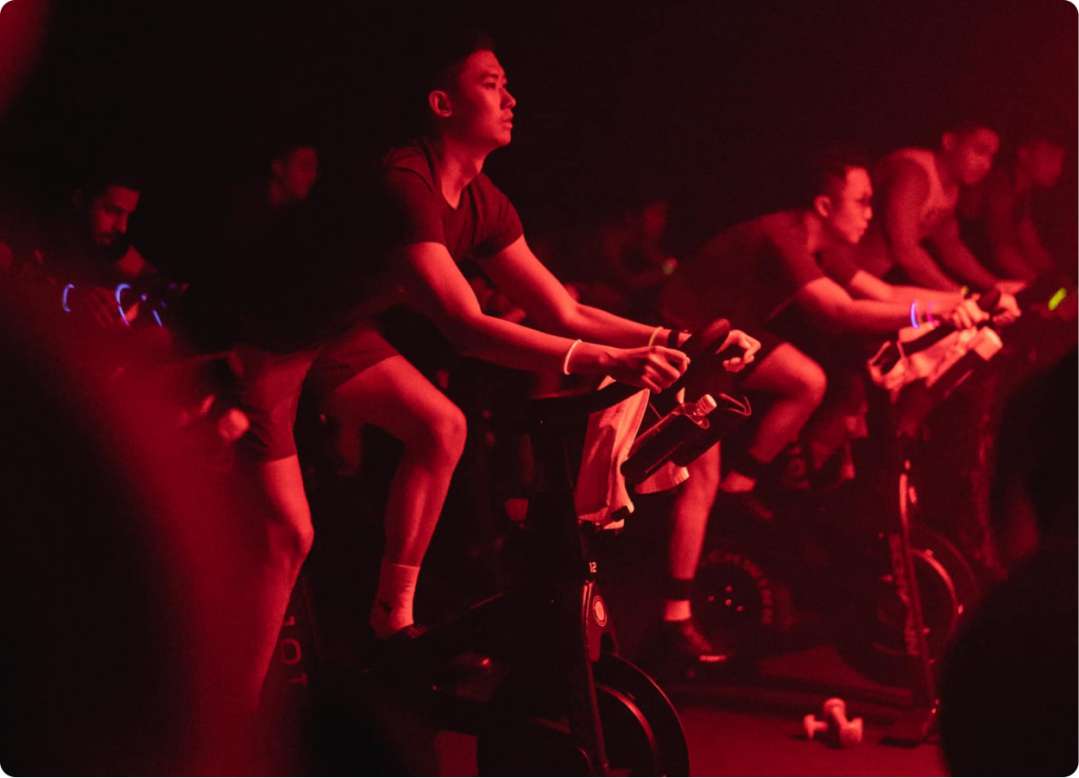 Source: R10T
5. R10T
R10T is a unique studio that offers a variety of fitness options all under one roof. You can choose from spinning, yoga, and high-intensity interval training classes. Their R1DE classes are particularly exciting, as they take place in a futuristic-looking room with strobe lights and a smoke machine to make your workout more enjoyable.
These 50-minute sessions are sure to get your heart pumping and are perfect for anyone looking for a fun and challenging cardio workout. Be sure to check out their themed sessions, where you can ride to the beats of 90s music or rock tunes.
📍 Address: 140 Robinson Rd, Level 3, Singapore 068907
---
Spin workout is a great exercise for people looking to improve their fitness level and tone their body. Singapore has many spin studios that offer different spin workouts with experienced instructors. These studios also provide unique workout experiences with several features, so it's easy to find a workout that fits your needs and goals.
Read next: What is Barre and 10 studios in Singapore that you can try it
---
Do you want to see more content like this? Follow us on Instagram and Facebook for more wellness advice, fitness trends, workout inspiration, and even best health and fitness deals exclusive to our followers. Don't miss out!