The 2023 Rezeve Best Tech Awards: Best fitness gadgets, apps, and softwares
From wearable fitness gadgets to booking management software, we've explored some of the top trends and innovations that are sure to make waves this year.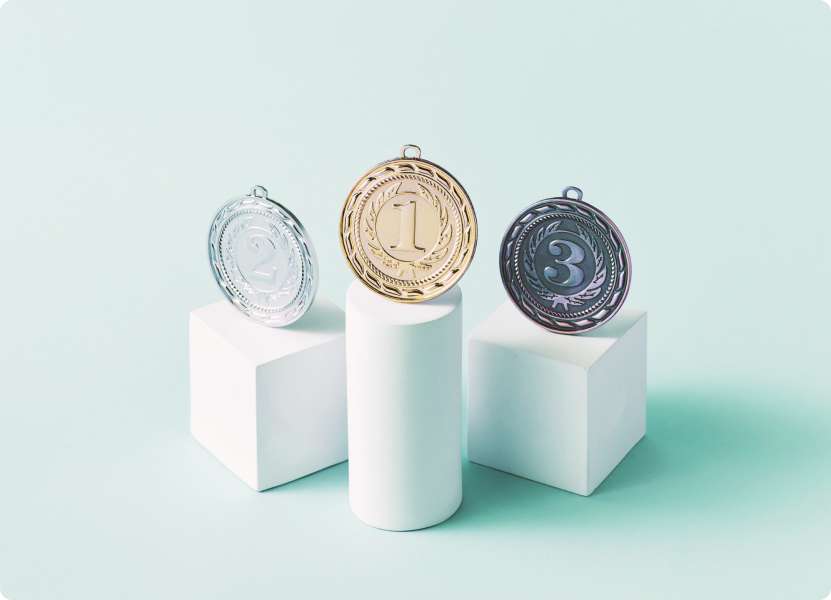 Source: Pexels
It's time to ditch the clunky weights and step into the world of fitness tech! In recent years, technology has revolutionised the fitness industry, helping people to track their workouts, set goals, and achieve better health and wellness than ever before. And with each passing year, the fitness tech landscape only gets more exciting.
As we kick off 2023, there's no doubt that we're in for another year of incredible innovation in the world of fitness tech. From new wearable devices that push the limits of what's possible, to cutting-edge software that helps gym owners manage their facilities with ease, the possibilities are endless.
In this article, we'll be diving into some of the top fitness tech trends that are set to dominate the industry in 2023. We'll be exploring the latest and greatest products and innovations across the industry, giving you the inside scoop on what's new and noteworthy.
So, whether you're a fitness fanatic or just looking to get back in shape, get ready to be inspired and amazed by the incredible world of fitness tech in 2023.
Best Wearable Fitness Technology
Are you curious about the latest trend in technology that you can wear? We're talking about wearable technology, which has the power to revolutionise the way you live your life. While it may not be everyone's cup of tea, these innovative gadgets are quickly gaining popularity, especially among fitness enthusiasts.
In this section, we'll be highlighting some of the top wearable fitness technology products for 2023 and show you how they can help you take your fitness game to the next level.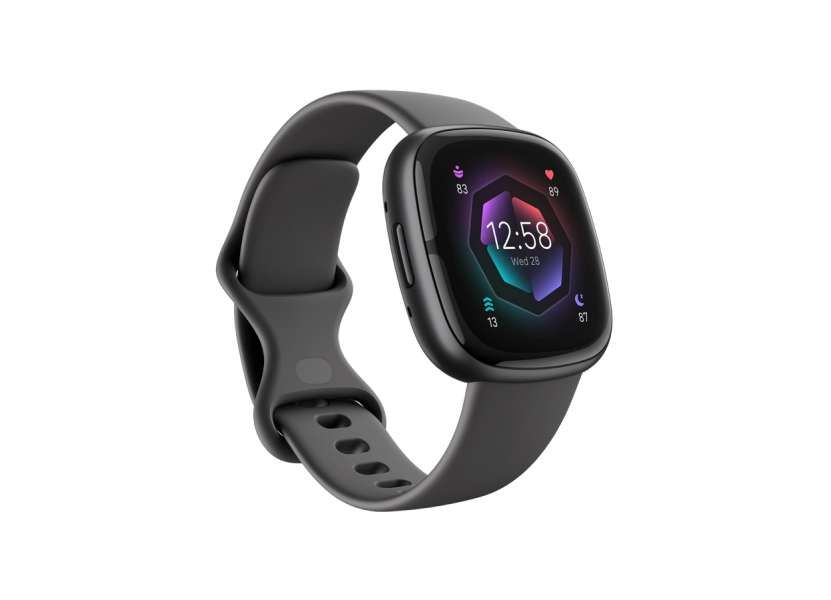 Source: Fitbit
1. Fitbit Sense 2
The Fitbit Sense 2 is the ultimate tool for fitness and wellness enthusiasts who want to take their health to the next level. This sleek and stylish smartwatch packs a powerful punch when it comes to tracking your health and fitness, with advanced sensors and algorithms that provide detailed insights into your well-being.
What sets the Fitbit Sense 2 apart from other wearables on the market is its comprehensive health monitoring capabilities. The watch tracks your heart rate, oxygen levels, skin temperature, and even your stress levels, giving you a complete picture of your overall health. With this data, you can make more informed decisions about your fitness routine and lifestyle.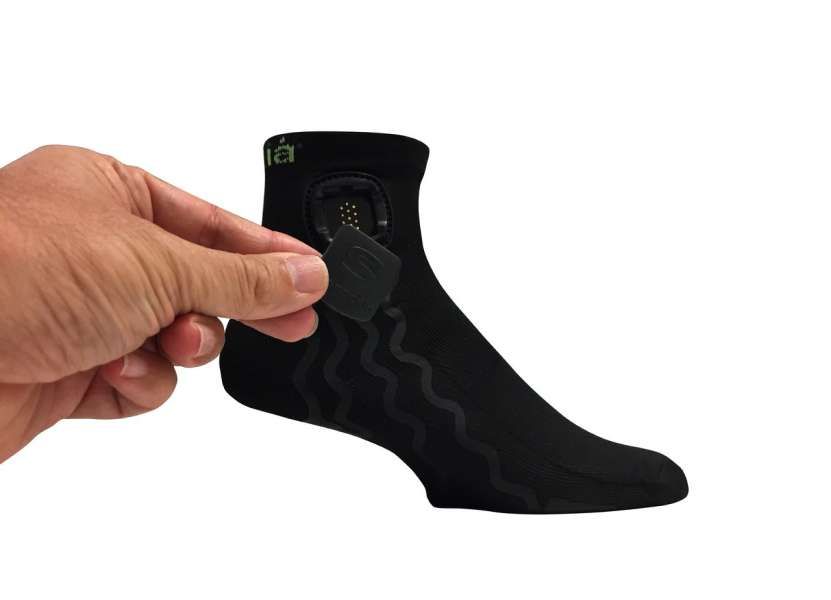 Source: Sensoria Fitness
2. Sensoria Fitness Socks
Looking for a wearable fitness gadget that's a little out of the box? Check out the Sensoria Fitness Socks. These innovative socks are designed to help you improve your running form and avoid injuries, making them a must-have for runners of all levels.
So, how do the Sensoria Fitness Socks work? It's simple – they contain special sensors that track your running form and provide real-time feedback. The socks can detect metrics such as foot strike, cadence, and even how much pressure you're putting on each foot.
This data is then sent to a companion app on your phone, where you can analyse your running form and make adjustments as needed.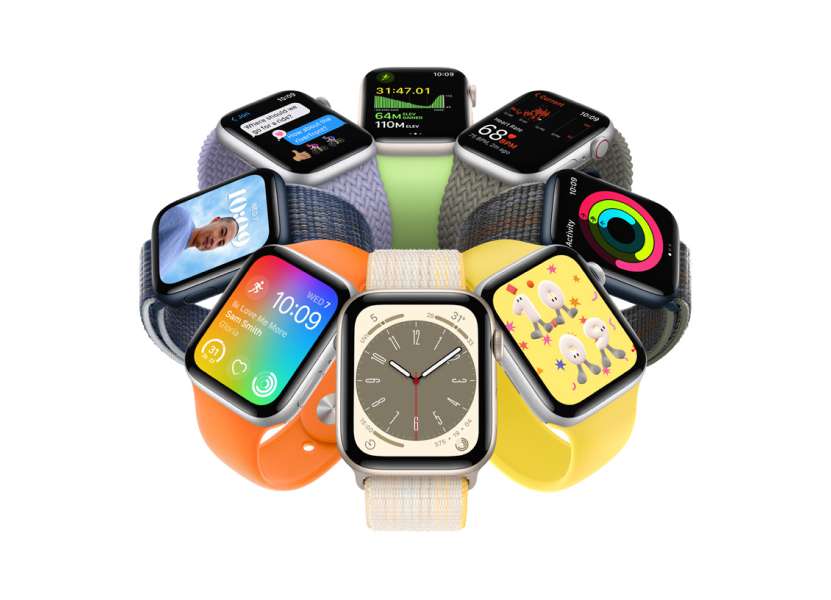 Source: Apple
3. The Apple Watch SE
If you're looking for a high-quality smartwatch that won't break the bank, The Apple Watch SE is definitely worth considering. This powerful and versatile wearable is a great choice for anyone who wants to stay connected and on top of their fitness game without breaking the bank.
One of the standout features of The Apple Watch SE is its powerful fitness tracking capabilities. With a range of sensors and algorithms, the watch can track everything from your heart rate and activity level to your sleep quality and even your VO2 max. This data is then analysed by Apple's software to provide you with detailed insights into your fitness and wellness.
The Apple Watch SE is available in a range of colours and band options, so you can customise it to match your unique sense of style. And with water resistance up to 50 metres and a durable aluminium case, you can wear it with confidence no matter where your workouts take you.
There's also another feature-rich smartwatch called Apple Watch Ultra that you can consider. You can read our review here.
By the way, we often publish giveaways on our social media that give out several fitness gadgets like FitBit. If you want to get a chance to get those free, let's follow and stay tuned on our Instagram and Facebook.
Best Fitness Apps
If you're someone who's committed to achieving your fitness goals, you know that staying motivated and on track can be a challenge.
Fortunately, there's a plethora of fitness apps available that can help make it easier to work up a sweat, build strength, and stay on top of your fitness goals no matter where you are.
With so many options available, it can be overwhelming to choose the right one. That's why we've done the hard work for you and narrowed down the list to the 2023 best fitness apps and software!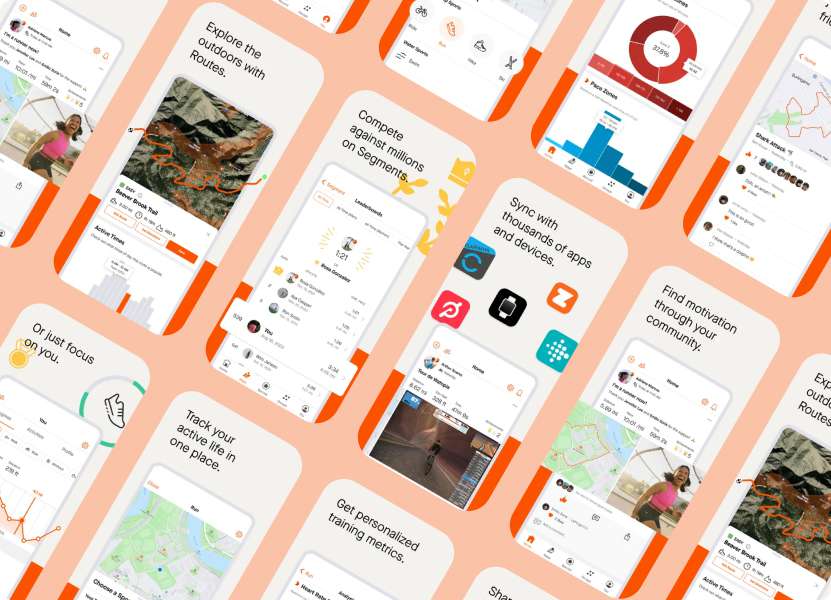 Source: Strava
1. Strava
If you're looking for a fitness app that can track your running mileage, the Strava app is a great choice. Not only is it reliable and easy to use, but it also has a bunch of cool features that will make you feel like a fitness superstar.
The Strava app uses GPS technology to monitor your performance, and it can be used for way more than just running. You can track your cycling, walking, water sports, and pretty much any other activity you can think of.
Plus, the app has a social component that lets you connect with other users and friends. You can post your workout updates to your Strava feed and get cheers and comments from your buddies. It's like having your own personal cheering section, and who doesn't love that?
One thing that sets the Strava app apart from other fitness apps is its customizable privacy settings. You can choose to keep your running routes and data private, which is great for anyone who's concerned about safety.
The app also has a nifty feature called the Beacon, which lets you share your location in real-time with an emergency contact. So you can feel safe and secure while you're out there crushing your fitness goals.
While the basic version of the app is free, you can upgrade to the paid version to access more detailed data and other perks. For $8 a month (or $60 a year), you can build your own routes, discover new routes in your area, and get all kinds of other cool features. And if you're not sure if the paid version is worth it, Strava is currently offering a free 60-day trial.
Of course, like any app, there are a few cons to using Strava. Depending on where you are, you might lose GPS signal, which can be a bummer. And sometimes there can be discrepancies between the data on your GPS watch and the data on the Strava app.
But overall, we think Strava is a fantastic fitness app that can help you stay motivated and crush your fitness goals!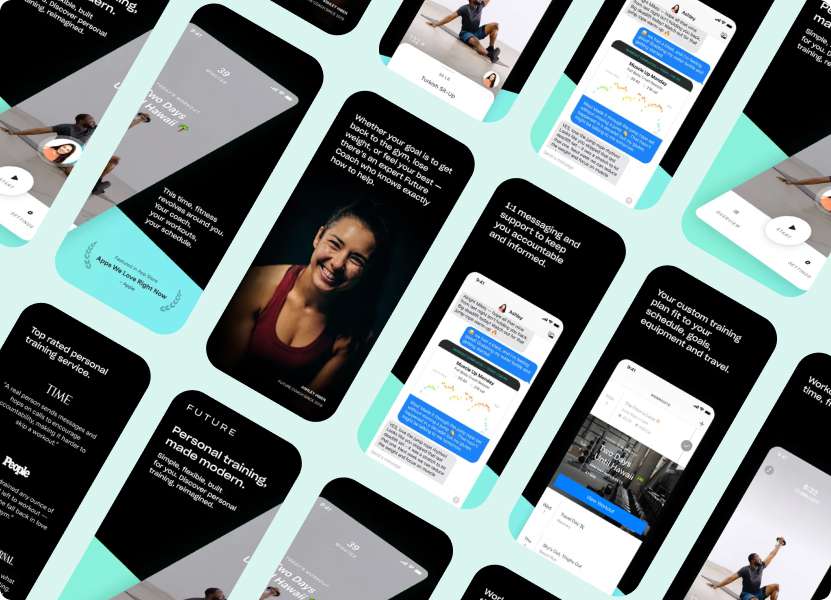 Source: Future
2. Future
What makes this Future so different from other apps is that it doesn't just provide you with workouts to follow, it connects you to a real-life personal fitness coach who gives you feedback, customises your workouts, and holds you accountable.
When you sign up for Future, you'll start by taking a short quiz about your fitness preferences and goals. Then, you'll be matched with an elite personal trainer who's an expert in their field. Your trainer will take into account your fitness level, the equipment you have access to, and your goals to create a personalised workout plan just for you.
But here's the best part: your coach will check in with you regularly to make sure you're staying on track and making progress. And because the app is all about connection, you'll have a partner who can cheer you on, answer your questions, and keep you motivated.
Now, to get the most out of Future, it's recommended that you wear an Apple Watch while you work out. This will give your coach detailed information about your performance, so they can adjust your plan as needed. Don't have an Apple Watch? No problem. Future lets you borrow one so you can get the full experience.
Of course, all this personal attention doesn't come cheap. Future costs $149 a month, which might seem steep compared to other fitness apps. But if you think about the cost of a standard personal training session, which can easily run you more than that, it's actually a pretty good deal.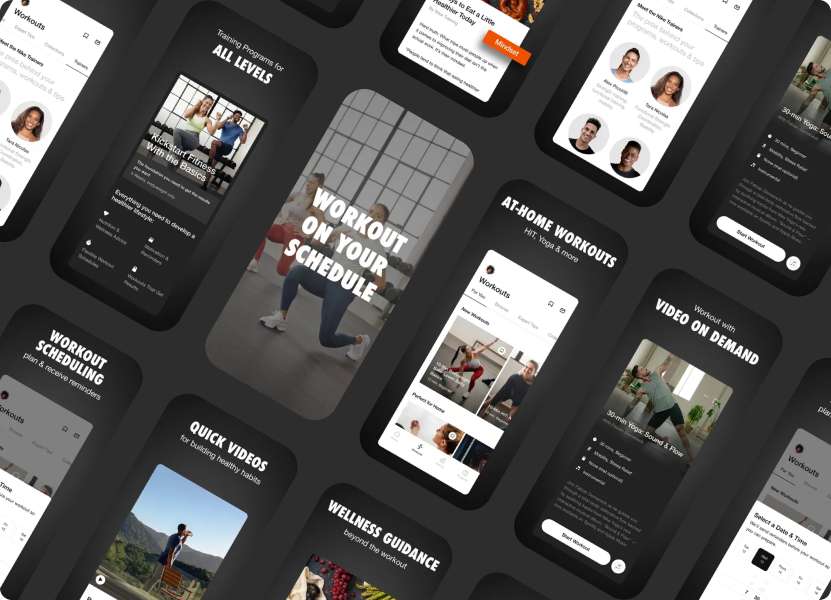 Source: Nike
3. Nike Training Club
Are you looking for a fitness app that can keep up with your energy and enthusiasm? Say hello to Nike Training Club, your ultimate workout partner! This free app offers a wide range of high-energy and fun workout videos that will get your heart pumping and your muscles working.
But Nike Training Club is more than just a workout app - it's also a valuable source of fitness and wellness guidance. With its dedicated "expert tips" tab, you can learn new exercises, increase your strength, and target specific muscles for better stamina, endurance, and performance.
And if you're looking for a more structured approach, the app also offers multi-week training programs that include workouts and nutrition tips to help you build healthy habits - even while you sleep.
While Nike Training Club doesn't offer much in terms of customization, it more than makes up for it with its robust offerings and engaging workout videos. And if you're new to the fitness game, don't worry - Nike Training Club is suitable for both beginners and advanced athletes alike.
Compatible with both Android and iOS, the Nike Training Club app is incredibly easy to use and navigate. And did we mention that it's completely free?
Best Fitness Business Management Software
In today's fast-paced digital world, technology has become an essential tool for gym owners to manage their businesses more efficiently.
As a result, several fitness business management software programs have been developed to help gym owners with tasks such as scheduling, billing, and booking management. So, here are the top fitness software programs released in 2023.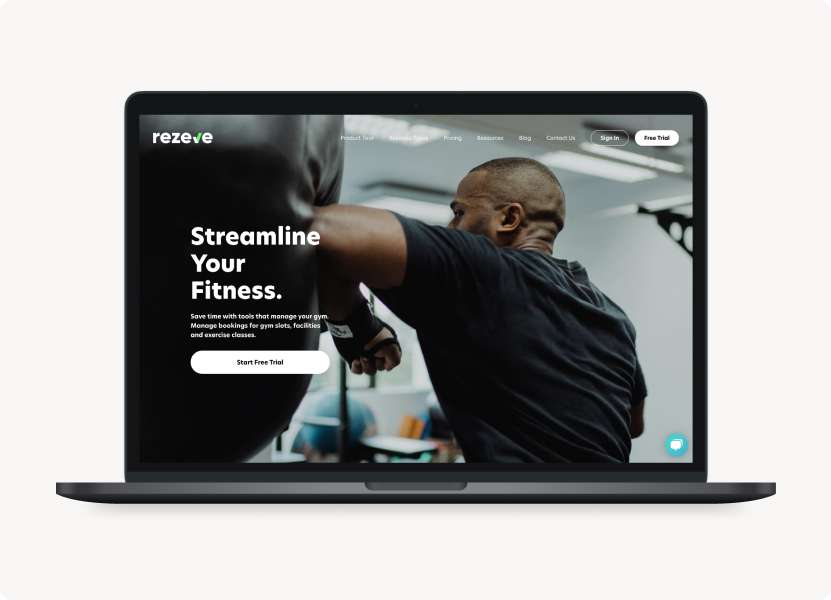 1. Rezeve
When it comes to fitness business management software, Rezeve is a game-changer. This comprehensive management software is specifically designed to help fitness businesses streamline their operations and improve the booking experience for their customers.
It offers a wide range of tools and features, including a custom branded website builder, booking management, staff management, membership management, and marketing, making it a valuable resource for businesses of any industry looking to manage and grow their operations.
The booking management feature of Rezeve is particularly useful for businesses looking to streamline their booking process and provide a seamless experience for their customers. It allows customers to easily book and schedule appointments at their convenience, and provides a range of payment options including credit cards, cash, and local payment methods.
Rezeve's unique features, such as group booking, spot booking, shareable package, and family account creation, set it apart from other management software options. These features make it easier for businesses to manage their operations and offer a seamless and personalised booking experience for their customers.
What's more, Rezeve is an affordable solution that allows businesses to use a professional booking system and customise their website without the need to hire a developer. That's why Rezeve is perfect for businesses on a tight budget who still want to offer a professional and efficient booking system for their customers. So, by choosing Rezeve, businesses can enjoy advanced features that help them stay ahead of the competition at an affordable cost.
Additionally, Rezeve offers unlimited support to their clients, ensuring that businesses can get the help they need to get up and running quickly and make the most of the software's many features.
If you're interested in seeing how Rezeve can benefit your fitness business, we invite you to book a DEMO now and enjoy a 2-month Free Trial!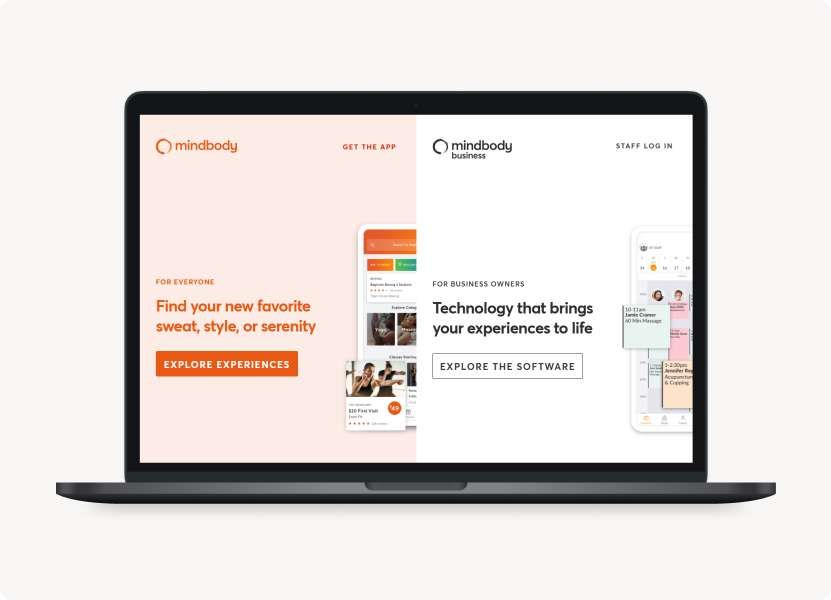 Source: Mindbody
2. MindBody
Mindbody is another software that is designed to help fitness business owners manage their operations more efficiently, streamline their booking and scheduling processes, and grow their businesses.
It allows gym owners and fitness professionals to easily manage their class schedules and appointments. The system offers real-time updates and automatic waitlist management, ensuring that clients can easily book the classes and services they want.
However, one potential downside of Mindbody is its pricing. Its pricing can be higher than other fitness business management software solutions. Mindbody's pricing starts at $129 per month, which may be cost-prohibitive for some smaller businesses.
Conclusion
And that's a wrap! – the latest and greatest in fitness tech for 2023. From wearable fitness gadgets to booking management software, we've explored some of the top trends and innovations that are sure to make waves this year.
We hope this article has been informative and entertaining, and that you've discovered some new products and features that you can't wait to try out. Whether you're a fitness enthusiast looking to take your workouts to the next level or a business owner looking to streamline your operations, there's never been a better time to embrace the power of technology.
So go ahead, get out there and start exploring the latest gadgets and software – whether it's the Apple Watch SE, the Nike Training Club, or Rezeve's unique spot booking and family account features. And remember, no matter what your fitness goals may be, there's a technology out there that can help you achieve them!
Cheers,
Friska 🐨
---
Do you want to see more content like this? Follow us on Instagram and Facebook for more wellness advice, fitness trends, workout inspiration, and even best health and fitness deals exclusive to our followers. Don't miss out!