The benefits of mum & baby yoga and 3 studios in Singapore that you can safely practice it
Mum and baby yoga can help a baby's digestion in addition to fostering a bond between the caregiver and the baby.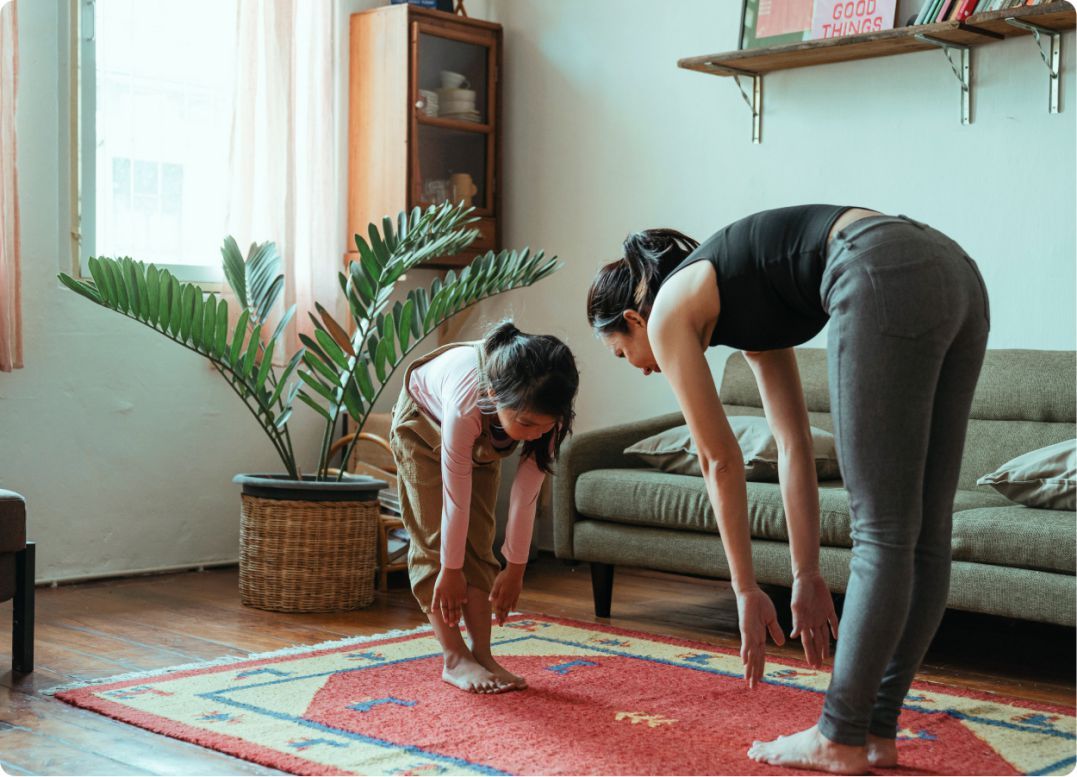 Source: Pexels
Mums and bubs yoga is a great way for mums and bubs to spend some time together bonding, and it is a great way for mums to start gently exercising again after giving birth.
Taking a mum and baby yoga class is also a great way for you to meet some other new moms in your area. Being a new mother is stressful, and sometimes frustrating, and it can help to talk to other new mom's who are having the same type of experiences.
The Benefits of Mum & Baby Yoga
Mum and baby yoga can help a baby's digestion in addition to fostering a bond between the caregiver and the baby. The digestive systems of newborns are immature. As a result, many of them experience gas, constipation, and spit up shortly after feedings.
Moving your baby's limbs also helps them improve their gross motor skills by firing neuronal connections that aid in the development of movement patterns. In addition, mum and baby yoga can help babies sleep better.
3 Singapore Yoga Studios That Offer Mum & Baby Yoga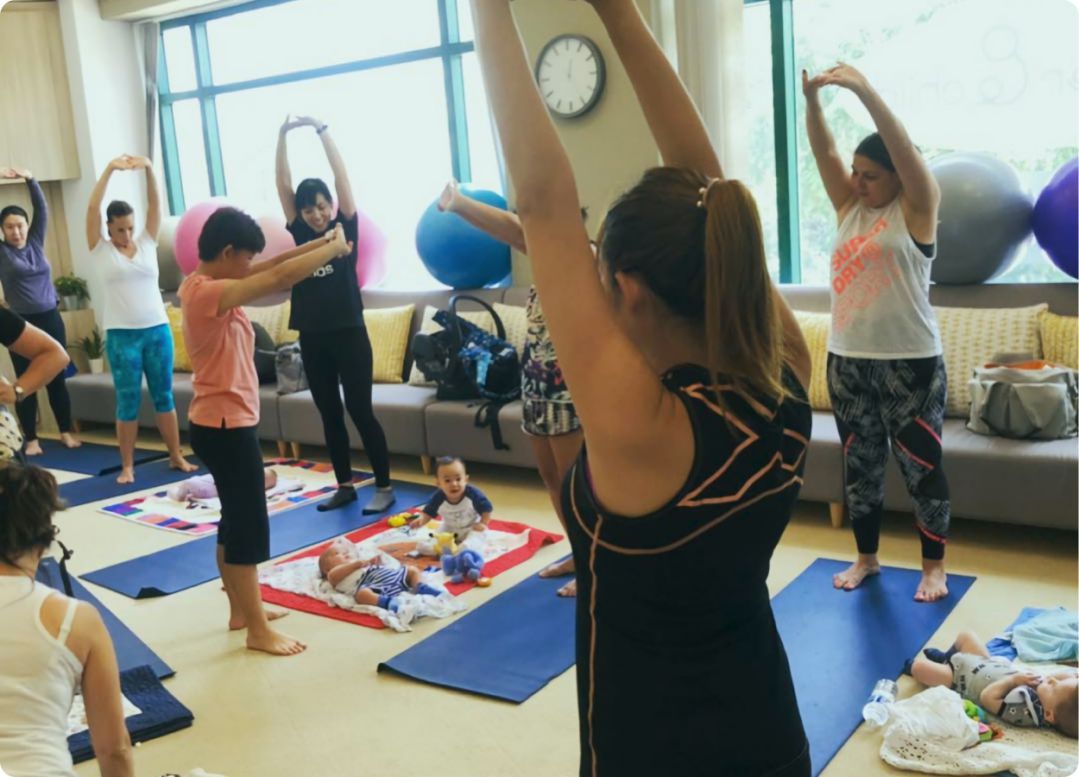 Source: Mother & Child
1. Mother & Child
Mother & Child offers a comprehensive pre and postnatal exercise program that is led by certified and highly instructors. What makes this place set apart from others is that they limit their members to keep the class size small and manageable.
Their postnatal yoga is dedicated to strengthening the body; sequencing of postures to improve circulation, and breathing techniques to encourage the body to relax and the mind to become quiet and focused.
Address:
📍#03-109/110, Tanglin Mall, 163 Tanglin Road, Singapore, 247933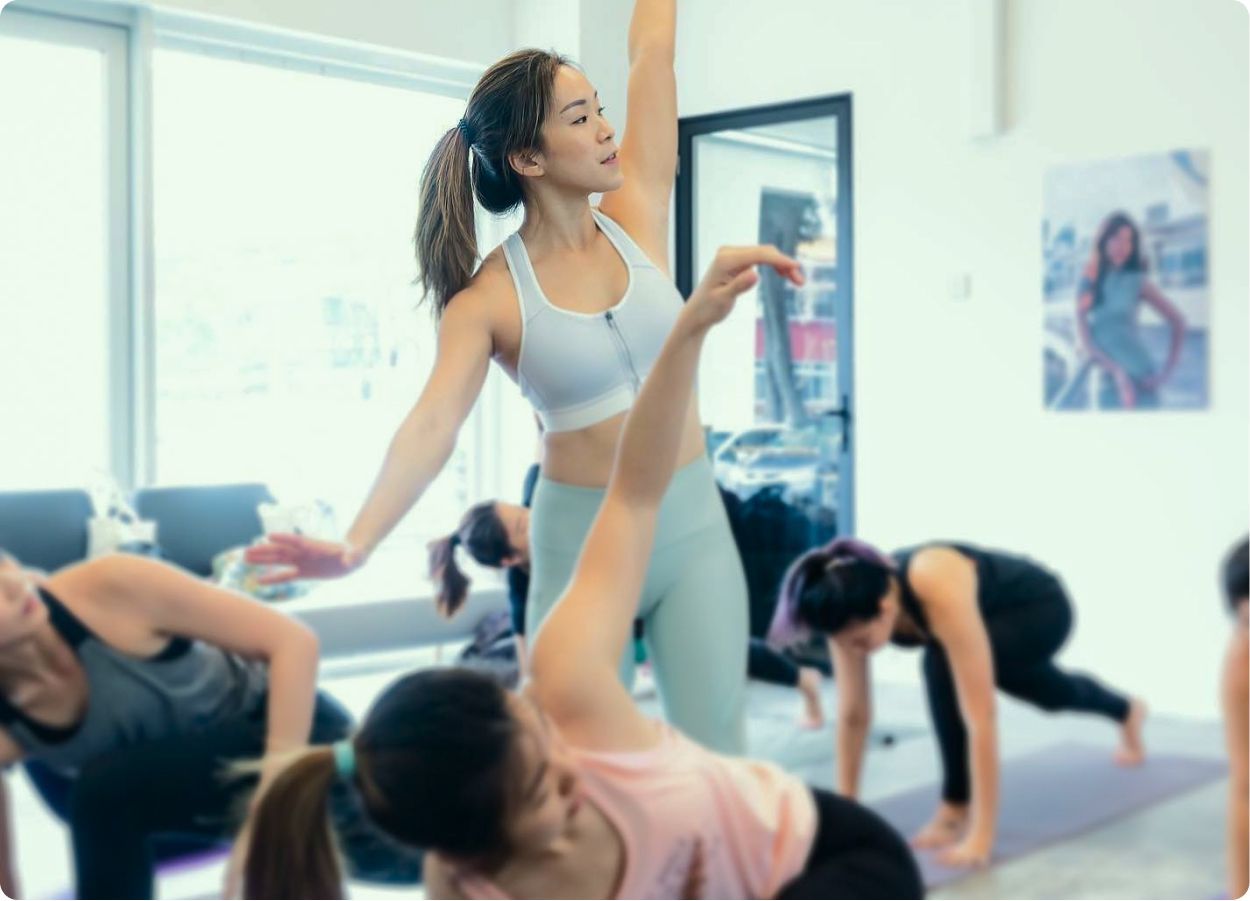 Source: Como Shambhala
2. Como Shambhala
Their postnatal yoga classes are a great way to reintroduce fitness into mum's routine while also providing a great platform for mums to meet and discuss the new challenges of motherhood. With yoga poses to help mothers regain strength and stability in the core abdominal, pelvic floor and back muscles, and deep breathing exercises to relax the mind.
Address:
📍402 Orchard Road, #06-01/02, Delfi Orchard, Singapore 238876
Baby yoga offers quality physical stimulation which can be practiced anywhere and at any time to generate a joyful interaction and bonding with their mother's or caregiver.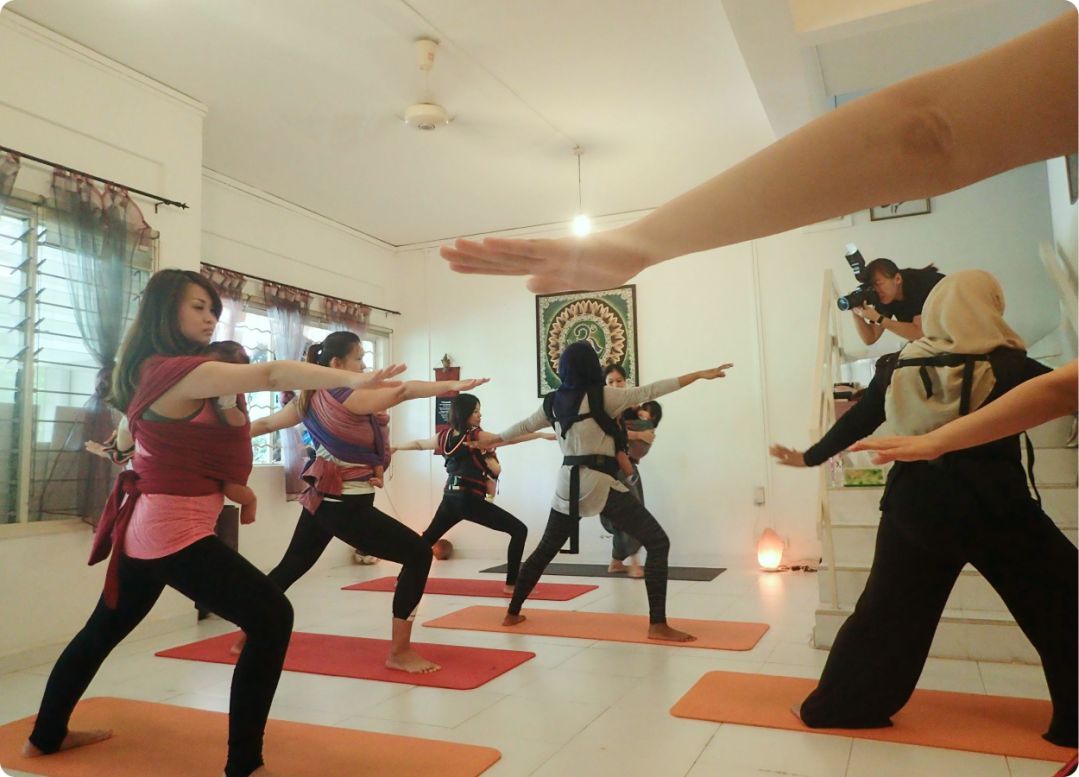 Source: Om Shiva Yoga
3. Om Shiva Yoga
Om Shiva Yoga offers a full range of Yoga classes, including prenatal, postnatal, mom and kids, and kids yoga. Located in Horse City and Chip Bee, Holland Village, the former is surrounded by lush greenery and fresh air.
If you want to have some fun, try the mom and kids classes, which are a great way to spend some quality time with your child while also developing some shared interests.
Address:
📍100 Turf Club Road, Singapore 287992 and 45 Jalan Rumia, Chip Bee Gardens, Singapore 278000
---
Yoga can be physically and psychologically beneficial to people of all ages, but classes that involve infants have the added benefit of bonding between the caregiver and the baby.
Some classes are designed for babies who are not yet crawling, while others are focused on crawlers and, later, toddlers. So make sure you know which studio is suitable for your babies.
Some studios have user-friendly yoga studio software that makes it simple to select a suitable class for you and your baby.
But remember — at the end of the day, you don't need the perfect class or all the right yoga gear to do parent and baby yoga. You simply need to be present with your little one.
Read Next: What is Barre and 10 Studios in Singapore That You Can Try it
Cheers,
Friska 🐨
---
Do you want to see more content like this? Follow us on Instagram & Facebook for more wellness advice, fitness trends, workout inspiration, and even best health and fitness deals exclusive to our followers. Don't miss out!
Source:
Libertus, Klaus, and Petra Hauf. "Frontiers | Editorial: Motor Skills and Their Foundational Role for Perceptual, Social, and Cognitive Development." Frontiers, 1 Jan. 2001, www.frontiersin.org/articles/10.3389/fpsyg.2017.00301/full
MacDonald, Cheryl. "Mother and baby yoga is good for you." The practising midwife vol. 16,5 (2013): 14, 16, 18