The best fitness and health mobile apps that will help you hit your fitness goals
Whether you want to lose weight, gain muscle, or simply be more active, there is a fitness app available to help.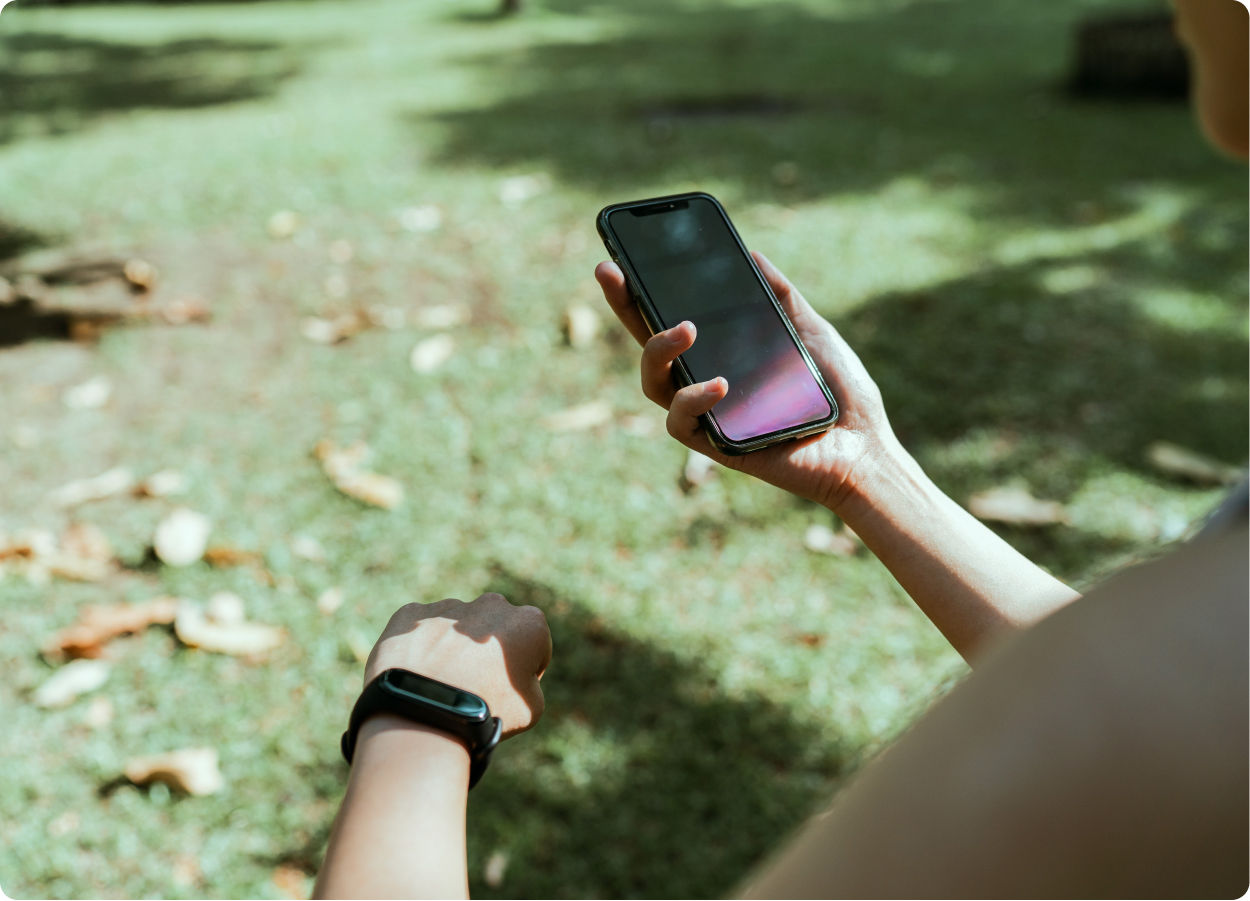 Source: Pexels
These days, it's almost impossible to go anywhere without seeing somebody glued to their smartphone.
While not explicitly a "health and fitness" app, the ubiquity of mobile devices has created an environment in which digital technology is now essential for anyone who wants to take their health and wellness to the next level.
If you're someone who wants to get into shape but doesn't have access to a gym or simply doesn't want to deal with the embarrassment that comes from working out in front of strangers – perhaps because you have body image issues? – then you might be interested in downloading one of the many mobile apps designed specifically to help users stay fit, lose fat, and strengthen muscle all from the comfort of their own home.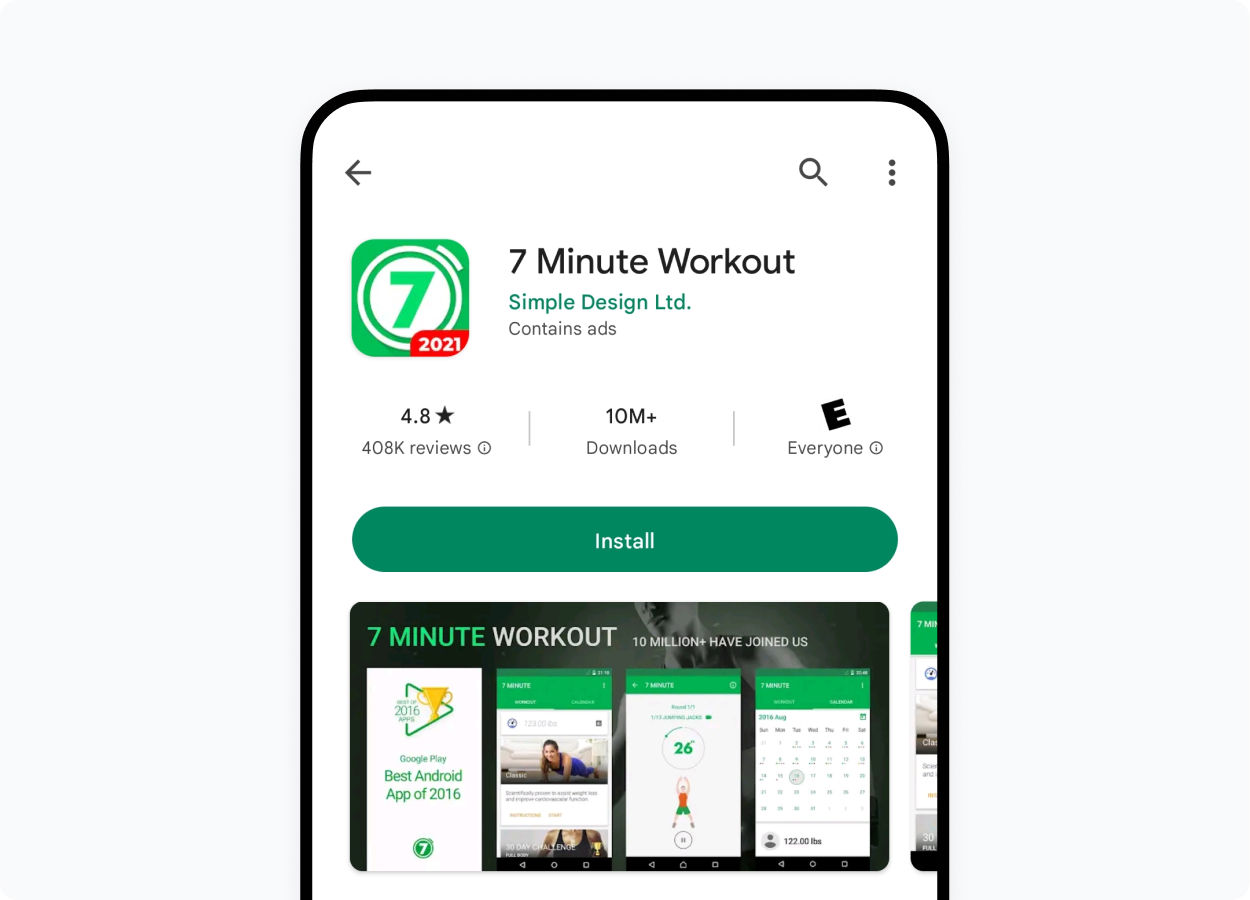 Source: Google Play Store
7 Minute Workout
The concept behind the 7 Minute Workout is fairly simple: the idea is that you can get the same results – and often, better results – from working out much less than you might normally.
The app claims that users can expect to see results in just 12 weeks, with one of the best outcomes being the ability to maintain your newfound fitness level even after you've stopped doing the 7 Minute Workout itself.
The 7 Minute Workout app is available for Android users as well as those on iPhones.
What's really nice about this fitness app is that it gives you the opportunity to get paid for helping others get into shape. Specifically, the 7 Minute Workout app lets you sign up to become a "coach", enabling you to earn money whenever you help somebody else achieve their fitness goals through the use of the app.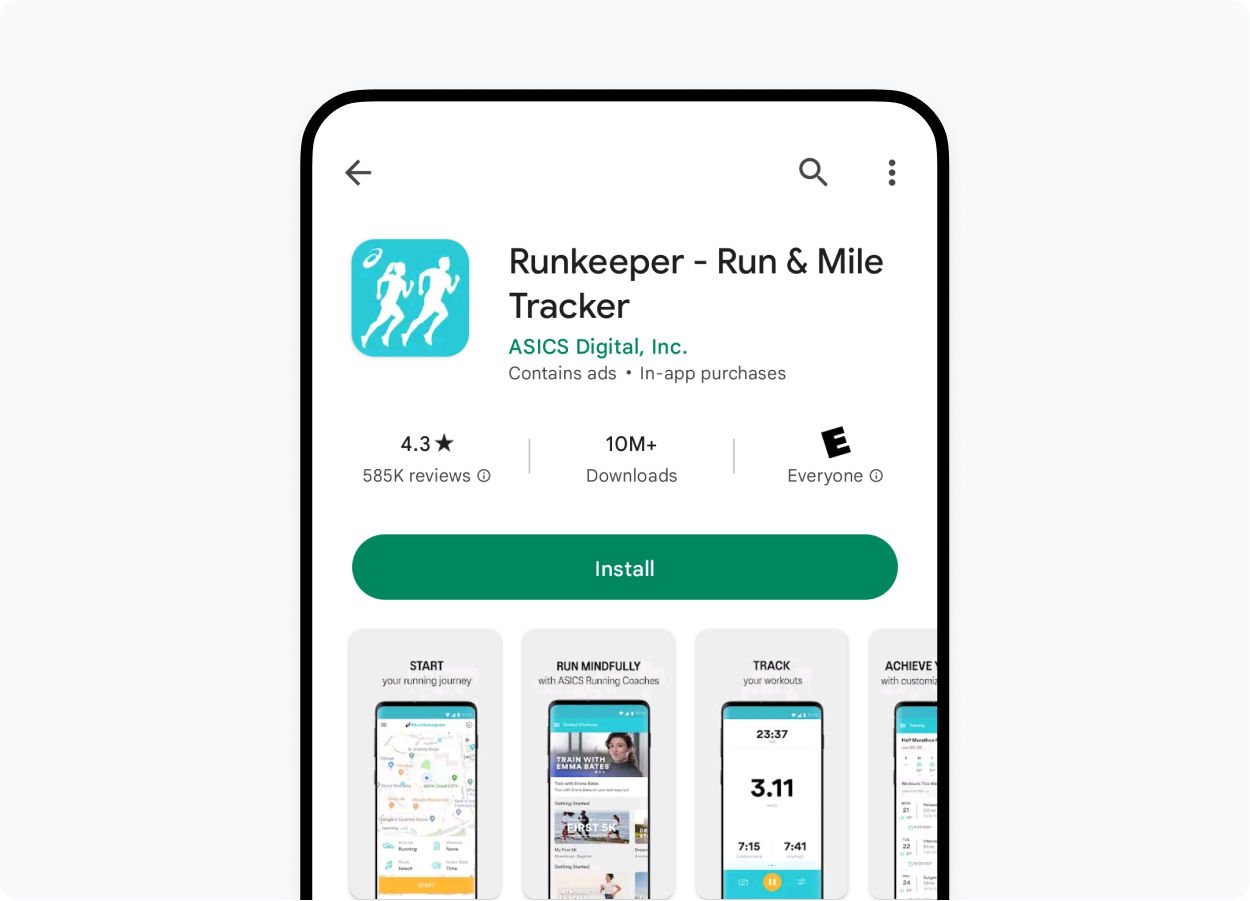 Source: Google Play Store
Runkeeper
If you're looking for an app that will help you track your progress, keep you motivated, and reward you for your efforts, then you might want to consider downloading Runkeeper.
Available for both Android and iOS users, Runkeeper is not only a great way to track your workouts, but it also serves as a virtual "coach" that can give you advice, new workout ideas, and tips on how to get more out of your fitness regime.
While the Runkeeper app is primarily designed to assist runners, it also has a "general exercise" feature that can be used by anybody wanting to stay fit. The app can be used to track your progress, give you "virtual" gym advice on what you should be lifting and how much, and even provide you with a virtual coach to help motivate you throughout your workout.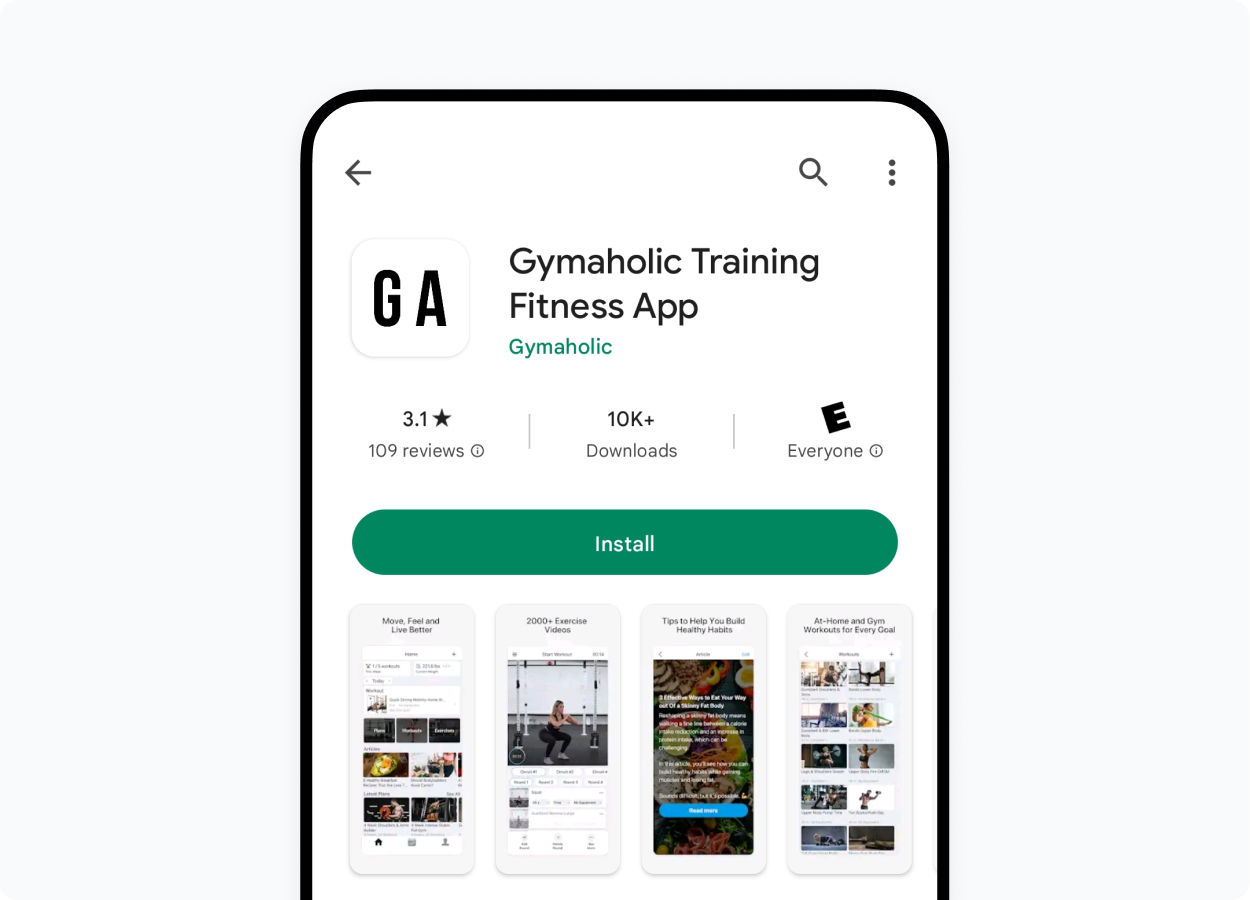 Source: Google Play Store
Gymaholic Pro
If you're somebody who wants to hit the gym but simply doesn't know where to start, the Gymaholic Pro app can help. This app is great for beginners who want to learn the basics of lifting weights and also how to properly use some of the standard gym equipment that you might not be familiar with.
Gymaholic Pro is available for both Android and iOS users, and it has been designed to be extremely user-friendly, making it easy for even the most novice user to pick it up and get started.
Like Runkeeper, this fitness app can function as your virtual "coach", helping you to stay motivated, track your progress, and provide you with advice on how to get the most out of your workouts.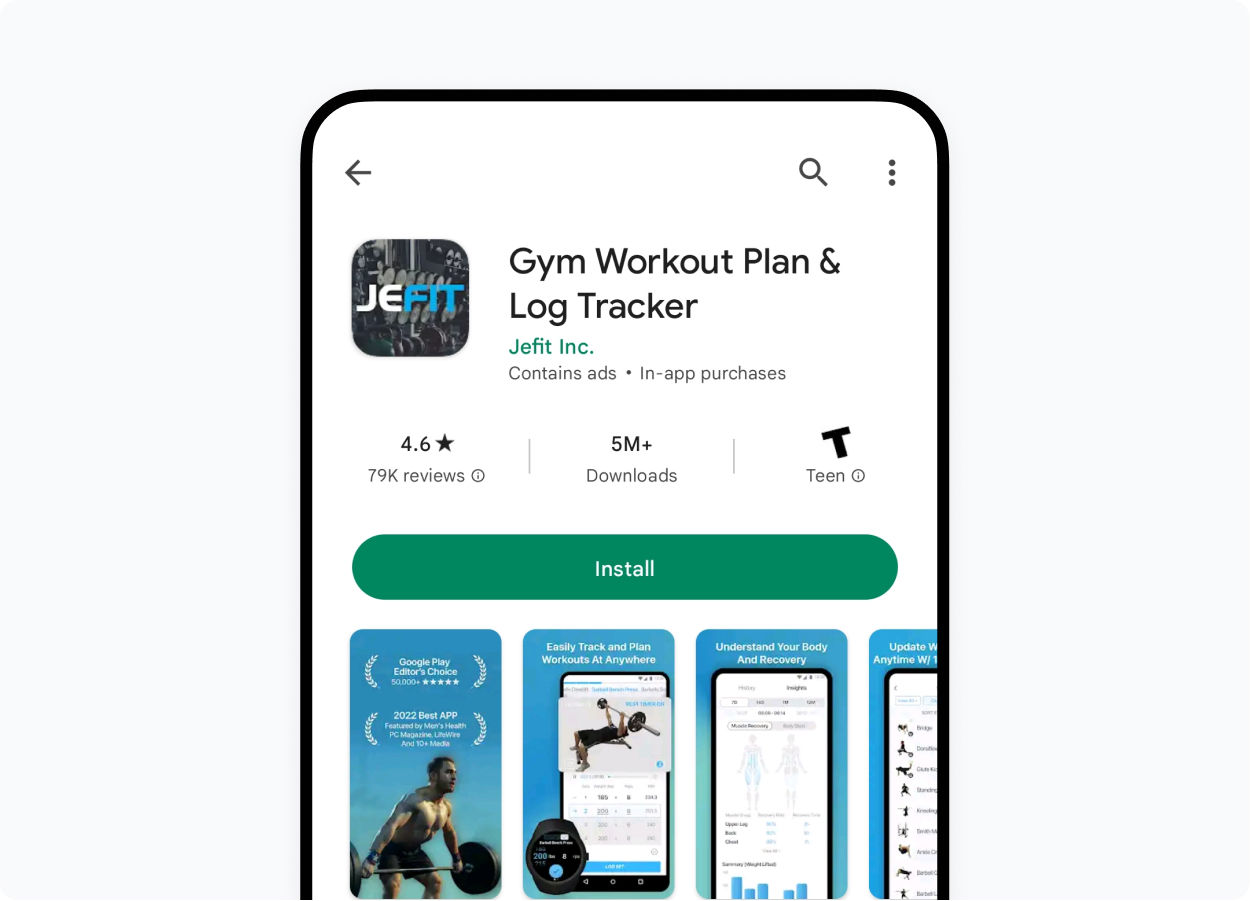 Source: Google Play Store
JEFIT
If you're someone who wants to track your progress but doesn't want an app to provide you with advice and suggestions, then JEFIT might be the app for you. This free app is available for both Android and iOS users, and it is designed to help you keep track of your fitness goals, exercises, and workouts.
JEFIT lets you create a custom workout schedule based on your fitness level and desired progress, and it also gives you the opportunity to download and follow workout routines created by pro athletes.
While not quite as user-friendly as Gymaholic Pro, JEFIT is a great app for anybody who wants to track their progress but doesn't want to be given advice on how to get better results.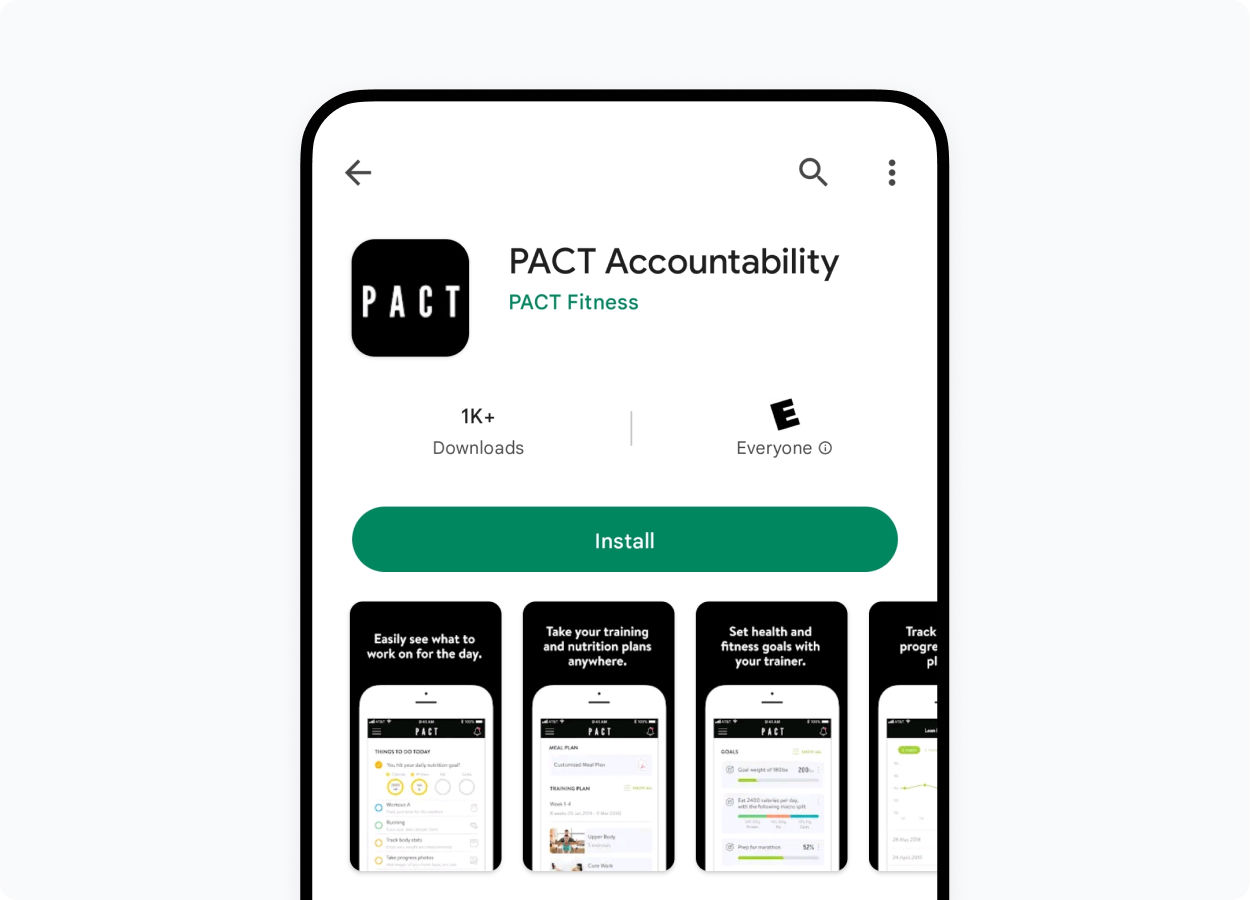 Source: Google Play Store
Pact App
If you're somebody who has difficulty staying motivated, then the Pact App might be just what you need to get yourself in shape. This app lets you create a "fitness pact" with a friend, spouse, or family member – anybody with whom you want to share your fitness ambitions and hold each other accountable.
The Pact app can be used by anybody who wants to get fit or stay on track with their fitness goals but needs a little extra help from a friend. Additionally, if you sign up for the app, you can also make money by becoming a "coach" and helping others achieve their fitness goals.
---
There is no doubt that fitness apps can be extremely helpful. With thousands of fitness apps available, there is something for everyone. Whether you want to lose weight, gain muscle, or simply be more active, there is a fitness app available to help.
With so many options, it can be a challenge to select the right app for you. The best way to find the right fitness app is to download a few, try them out, and see what app works best for your needs and offers the features you are looking for.
Read Next: 7 High-Tech Fitness Gadgets to Upgrade Your Home Workout
Happy Workout!
Solar 🐱
---
Do you want to see more content like this? Follow us on Instagram and Facebook for more wellness advice, fitness trends, workout inspiration, and even best health and fitness deals exclusive to our followers. Don't miss out!