Top 5 dance schools in Singapore
With so many options, finding the right dance school can feel like a dance itself—one with lots of twists and turns. But fear not! We've done the legwork (pun intended) and found the top 5 dance schools that are rocking Singapore's dance floors.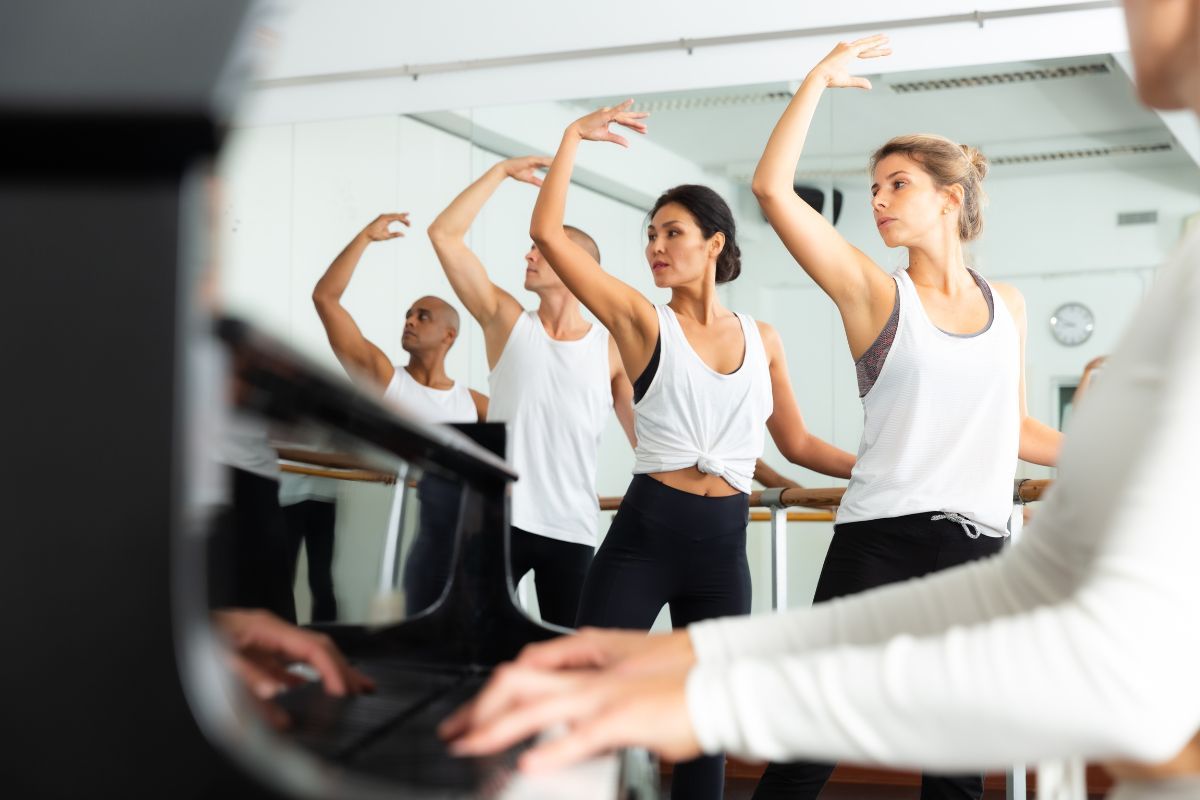 Source: Getty Images
Ever caught yourself dancing in the mirror with a hairbrush as your microphone? Or maybe you've secretly choreographed a whole routine in your living room? If that's you, then welcome! You're in the right place.
Singapore's dance scene is as colourful and diverse as a carnival parade, and it's calling your name. From the sassy moves of salsa to the soulful flow of contemporary dance, there's a rhythm here that matches the beat of your heart.
But wait, you say you've got two left feet? No worries! Singapore's dance schools are all about embracing the joy of movement, no matter your skill level. They're not just places to learn steps; they're communities where you can express yourself, make friends, and have the time of your life.
We know, we know, with so many options, finding the right dance school can feel like a dance itself—one with lots of twists and turns. But fear not! We've done the legwork (pun intended) and found the top 5 dance schools that are rocking Singapore's dance floors.
These schools are not just about teaching steps; they're about building confidence, fostering creativity, and most importantly, having a blast on the dance floor. Whether you're looking to unleash your inner Beyoncé or glide like Fred Astaire, there's a spot on the dance floor with your name on it.
So grab your dancing shoes, and let's dive into the world of dance in Singapore. Trust us, by the end of this article, you'll be ready to hit the dance floor like never before. Ready to groove? Let's go!
Criteria for selection
Before we start you might be wondering, "How did we pick these schools?" What's our secret sauce? What makes these schools the crème de la crème? Grab your dance gear, and let's twirl into the criteria that guided our selection:
Reputation and Recognition: First things first, we looked at the schools that everyone's talking about. You know, the ones that have won awards, been in the spotlight, and have a name that resonates with quality. We want schools that not only talk the talk but walk the walk!
Dance Styles and Curriculum: Variety is the spice of life, and dance is no different. Whether you're into hip-hop, ballet, or something exotic like salsa, we made sure these schools offer a wide range of dance styles. And hey, maybe you'll discover a new passion!
Instructors' Qualifications: A great teacher can make or break your dance experience. We looked for schools with instructors who've been there, done that, and have the dance shoes to prove it. Experience, credentials, and a love for teaching were top on our list.
Facilities and Equipment: Ever tried dancing in a cramped space? Not fun! We picked schools with spacious studios, top-notch equipment, and a vibe that makes you want to dance all day. Trust us, the environment matters.
Affordability and Accessibility: Last but not least, we know that the best things in life aren't always free. But they don't have to break the bank either! We looked for schools that offer value for money without compromising on quality. And of course, they've got to be easy to get to. Nobody wants to dance after a marathon commute!
The top 5 dance schools in Singapore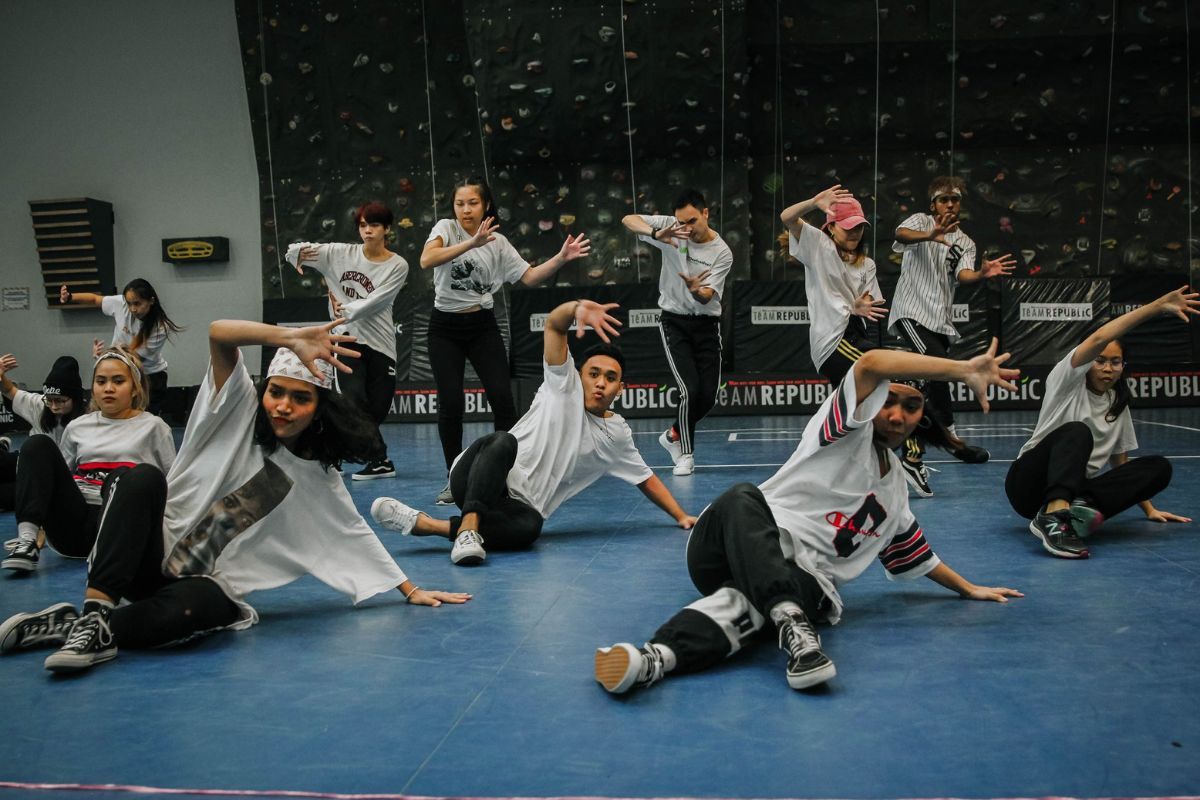 Source: O School
1. O School
Welcome to O School, Singapore's dance haven where passion meets purpose. Established in 2006, O School offers a diverse array of dance classes, including Hip Hop, Dance Hall, Street Jazz, Lyrical Jazz, Urban, and Kpop. Each 75-minute session is designed to move your body, find your rhythm, and develop technique, muscle memory, and performance quality.
But O School is more than just a dance studio; it's a social enterprise with a heart. With three core social objectives, O School focuses on providing employment for youth talents, engaging youths through programs and events, and celebrating potential.
Their impact is far-reaching, with over 41,000 students benefiting from open classes and thousands of audience members reached through events like Singapore Dance Delight and Super 24.
O School's commitment to dance education extends to their collaboration with 23 schools for Co-Curricular Activity (CCA) Programmes, reflecting their dedication to holistic education. Their Junior and Teens Dance Programmes foster confidence, fitness, and dance skills, while their four studios provide a versatile space for practice and performance.
With more than 12 years of experience and a Certificate of Distinction in the latest Singapore Youth Festival (SYF) 2021, O School's O2 team is a trusted partner in developing young talents.
Whether you're a beginner looking to take your first step or an experienced dancer seeking a vibrant community, O School's commitment to excellence, inclusivity, and social impact makes them a standout choice in Singapore's dance landscape.
📍 Address: 1 Selegie Rd, #05-01/02, Singapore 18830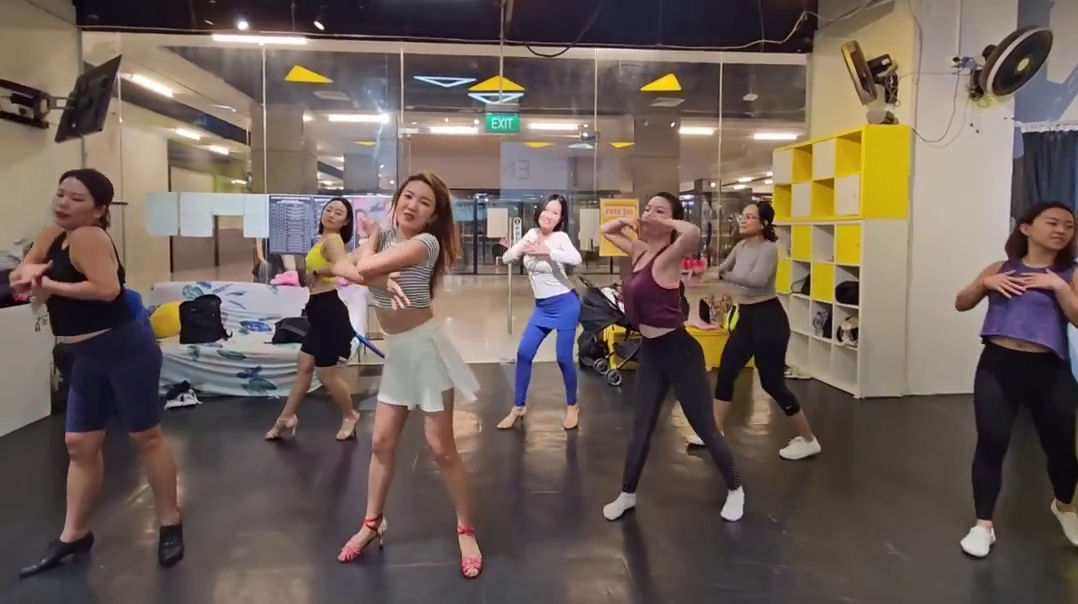 Source: En Motion Dance School
2. En Motion Dance School
Step into the vibrant world of Latin dance with En Motion Dance School, Singapore's largest and most award-winning Street Latin Dance school. Founded in 2004 by the visionary Mr. Gary Foo, En Motion offers a diverse range of classes including LA Salsa, Bachata, Reggaeton, Street Cha Cha, and more.
Known for emphasising fundamental body movement, En Motion's experienced and award-winning instructors guide students to execute smooth and groovy basic movements. With 9 x Asia Latin Champions titles and top 5 in World Championship, the school's reputation is unparalleled.
Whether you're a total beginner or an advanced dancer, En Motion's courses are tailored to suit your needs. From group classes to private sessions and corporate dance classes, there's something for everyone. The school also offers flexible pricing and scheduling, making it accessible for all.
Under the leadership of Gary Foo, a pioneer in the Street Latin scene, En Motion has not only shaped the dance landscape in Singapore but also created a term "Street Latin Dance" that's now widely recognized. Gary's passion, creativity, and dedication to excellence make En Motion a leading choice for anyone looking to embrace the beauty of dance.
📍 Address: 03-05/05A Cineleisure, 8 Grange Rd, Singapore 239695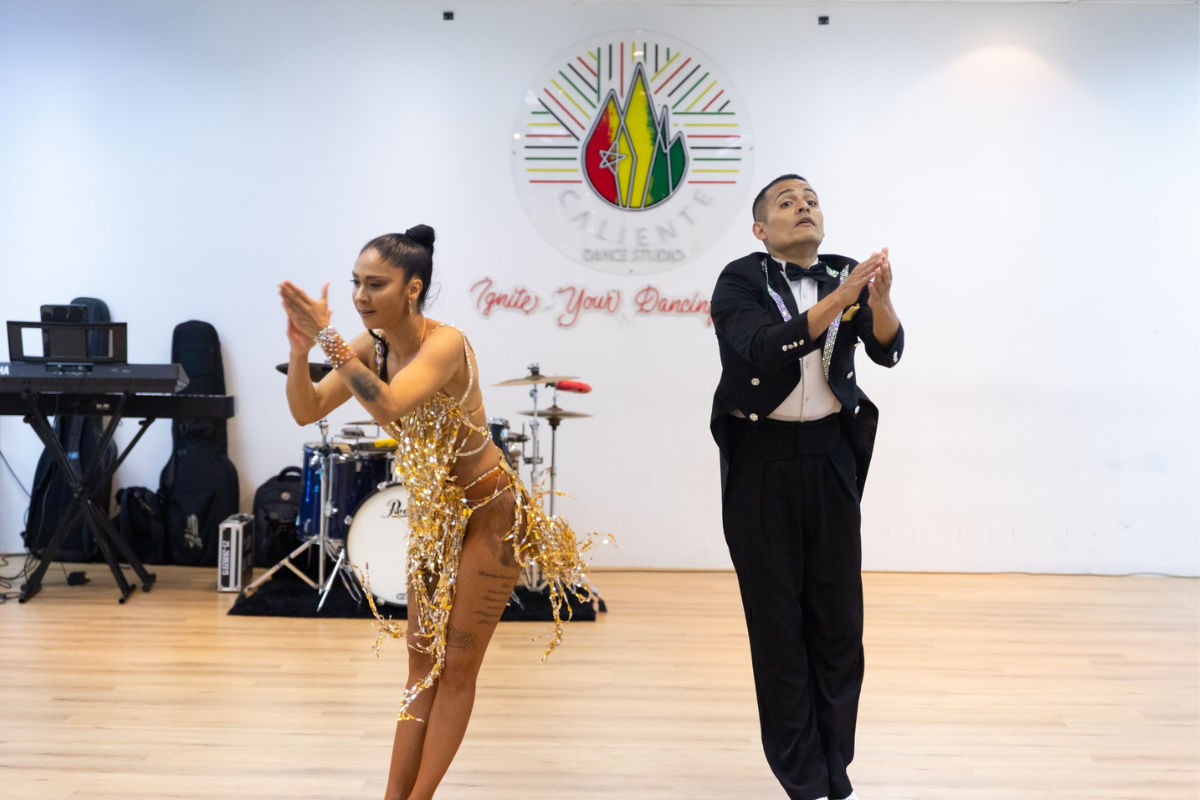 Source: Caliante Dance Studio
3. Caliente Dance Studio
Founded by Ali and Janey, Caliente Dance Studio in Singapore is a hub for Latin dance enthusiasts. Offering classes in Salsa, Bachata, Kizomba, and Brazilian Zouk, the studio caters to dancers of all levels, from complete beginners to advanced practitioners.
The studio's mission is to provide tailored dance classes that enhance fitness, mind-body connection, and self-confidence. With a six-tiered approach, students can find the perfect class to match their abilities, ranging from foundational lessons to open-level mastery.
Caliente also offers private classes with specific discounts for bulk hours, allowing for personalised coaching. First-timers can take advantage of special offers to try out classes at discounted rates.
Whether you're looking to bust some dance moves, stay in shape, or join a vibrant community, Caliente Dance Studio promises a fun, social, and engaging experience.
📍 Address: #05-01 Cecil Building, 137 Cecil Street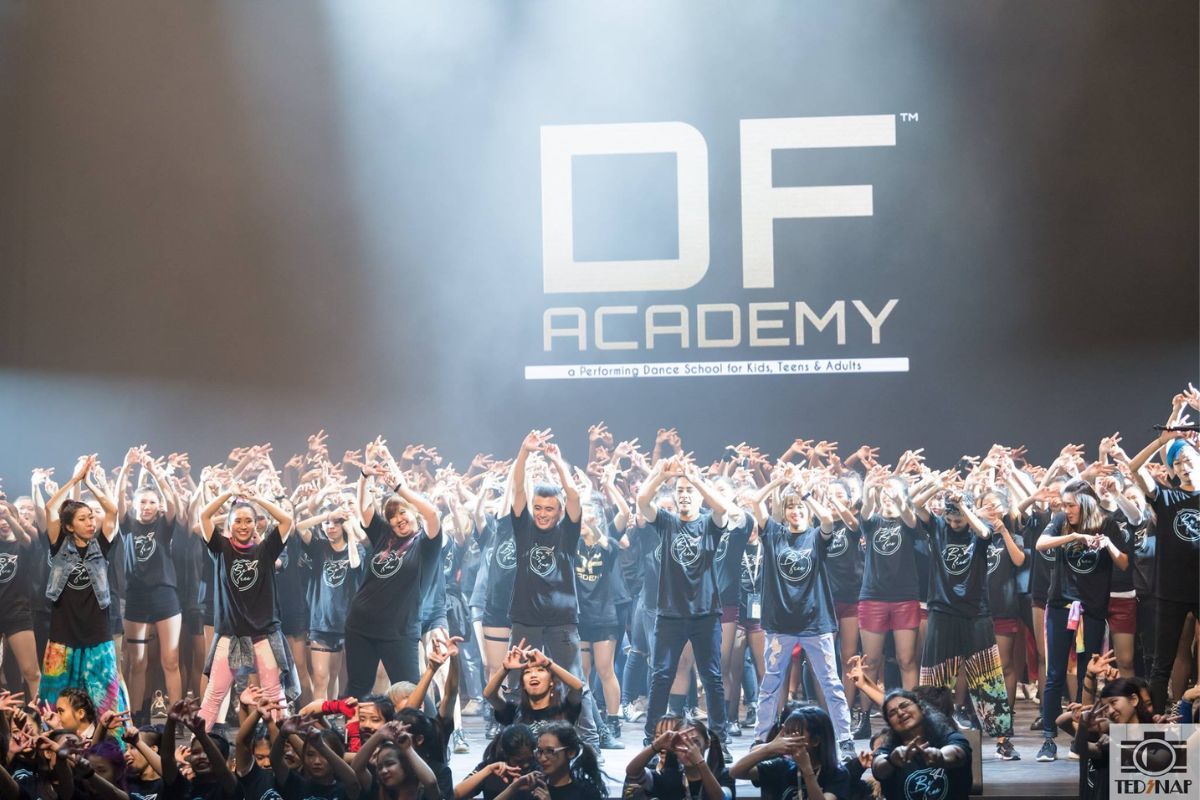 Source: DF (Dance Family) Academy
4. DF (Dance Family) Academy
DF (Dance Family) Academy, located in the heartlands of Singapore, is a renowned dance school specialising in Hip-Hop and K-Pop dance styles. With a student base of nearly a thousand, ranging from ages five to 50, the academy offers a vibrant and inclusive environment for dance enthusiasts of all levels.
The academy's team of proficient instructors, who have won numerous dance competitions locally and overseas, are not only accomplished dancers but also passionate educators. They are committed to nurturing new talents and fostering a love for dance in their students.
The founder and director, Jacky Lim, is a veteran in the dance industry. He has coached hundreds of students and has groomed many of them to become instructors themselves. Jacky believes in character building and inculcating the right moral values in all his students.
DF Academy offers a variety of courses, including Hip-Hop Performing, K-Pop Performing, Performing Kids, and Performing Mums classes. Each course is designed to engage students in a long routine over several weeks, culminating in a performance at the academy's quarterly public showcases and concerts.
The academy also offers a unique Performing Crew Classes for kids, teens, and adults, providing them with holistic training in all Hip-Hop & K-Pop dance styles and opportunities to represent the school in various competitions and performances.
The academy's values are centred around the concept of a dance family, where students are encouraged to support and inspire each other to reach new heights in their dance journey.
The academy also provides beyond-classroom learning and performing opportunities, including overseas dance exchanges, dance workshops by renowned overseas instructors, and public performing opportunities in large, renowned theatres.
DF Academy has three locations in Singapore - Westgate Mall, Broadway Plaza, and Tampines Central Community Complex, making it accessible for students across the city.
📍 Address:
DF Academy @ Jurong East, 3 #04-13 Gateway Dr, Westgate, Singapore 608532

DF Academy @ Ang Mo Kio, 4190 Ang Mo Kio Ave 6, #03-02, Singapore 569841

DF Academy @ Tampines, 866a Tampines Street 83 #03-04 Central Community Complex, Singapore 521866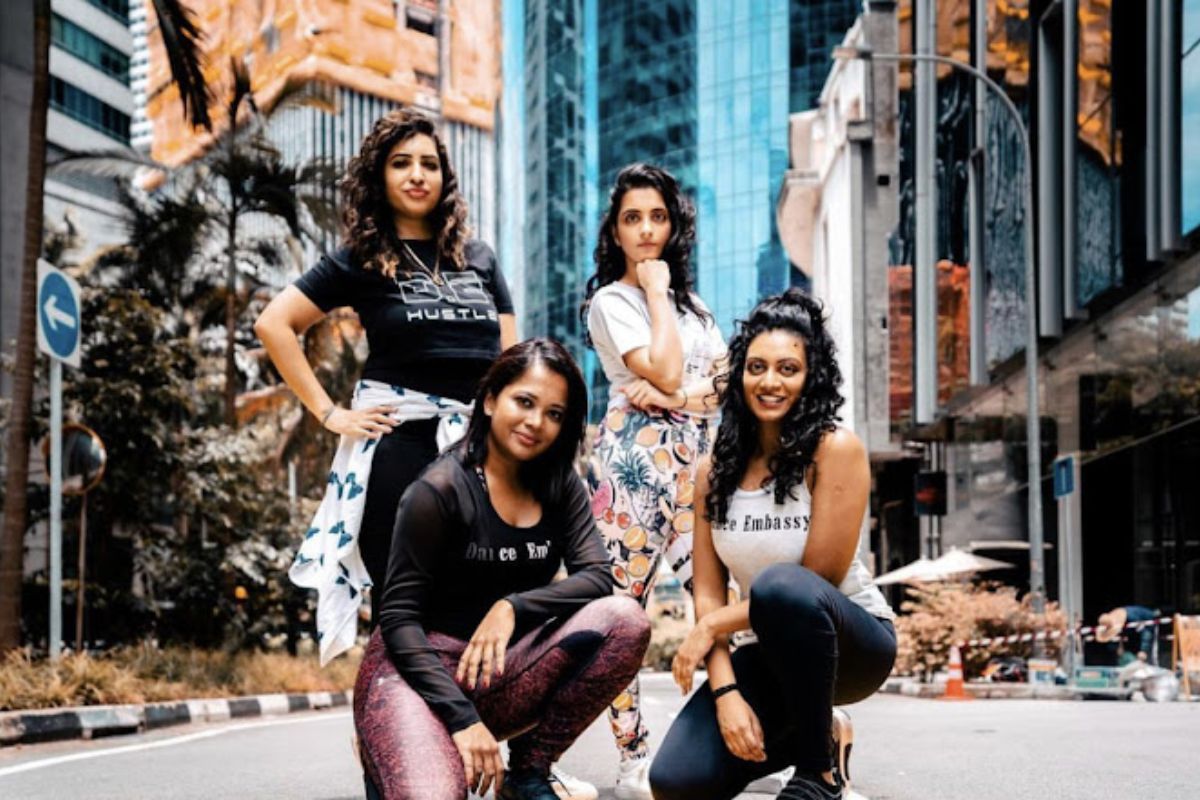 Source: Dance Embassy
5. Dance Embassy
Dance Embassy, founded by Lavania Rosie in 2012, is more than just a dance school. It's a global brand with a presence in countries like Paris, Malaysia, and India, and a community that has grown to over 10,000 individuals across all social media platforms.
The academy offers a wide range of classes, from Hip-Hop, Bollywood, Zumba, to unique offerings like African Dance Revolution and Salsation. Each class is designed to provide an unforgettable experience, whether you're a beginner or an experienced dancer. The instructors are professional, talented, and dedicated to building a community where everyone feels like they belong.
The founder, Lavania Rosie, has been with Dance Embassy through all stages of her life, and she brings this personal touch to the academy. She believes in the power of dance to transform lives and offers opportunities for passionate individuals to join as ambassadors.
Dance Embassy also offers unique programs for kids, private parties, and corporate needs. Their kids' classes are designed to be fun and engaging, and they even offer a complimentary photo and video session to encapsulate the dance party. For private parties and corporate events, Dance Embassy provides professional entertainers who not only perform but also involve the guests in the experience.
The academy has three locations in Singapore - Farrer Park, River Valley, and Serangoon. Each location has a unique vibe and offers different classes.
📍 Address:
Danspirations, 5 Tank Rd, #02-03, Singapore 098835

Happi Dance Studio, 271 Bukit Timah Road, Balmoral Plaza #02-15, Singapore 259708

Tiny Studio, 291 Serangoon Road, #04 – 02, Singapore 218107
Conclusion
Well, there you have it, folks! We've taken a whirlwind tour through some of the most exciting dance academies in Singapore.
Each of these academies brings something unique to the table. Whether you're a seasoned dancer looking to refine your technique, a fitness enthusiast seeking a fun way to stay in shape, or a complete beginner eager to dip your toes into the world of dance, there's a place for you.
Remember, dance isn't just about the steps or the rhythm. It's about expressing yourself, connecting with others, and most importantly, having fun! So why not give it a go? You might just find a new passion, make new friends, and discover a side of yourself you never knew existed.
So, what are you waiting for? Lace up those dance shoes, let the music move you, and step into the joy of dance. Trust me, you won't regret it!