Discovering LA's hidden gems: The top dance studios to check out (Updates 2023)
Dance is a truly wonderful and enriching activity that offers numerous physical and mental benefits. From hip-hop to ballroom, salsa to contemporary, Los Angeles is a dance lover's paradise.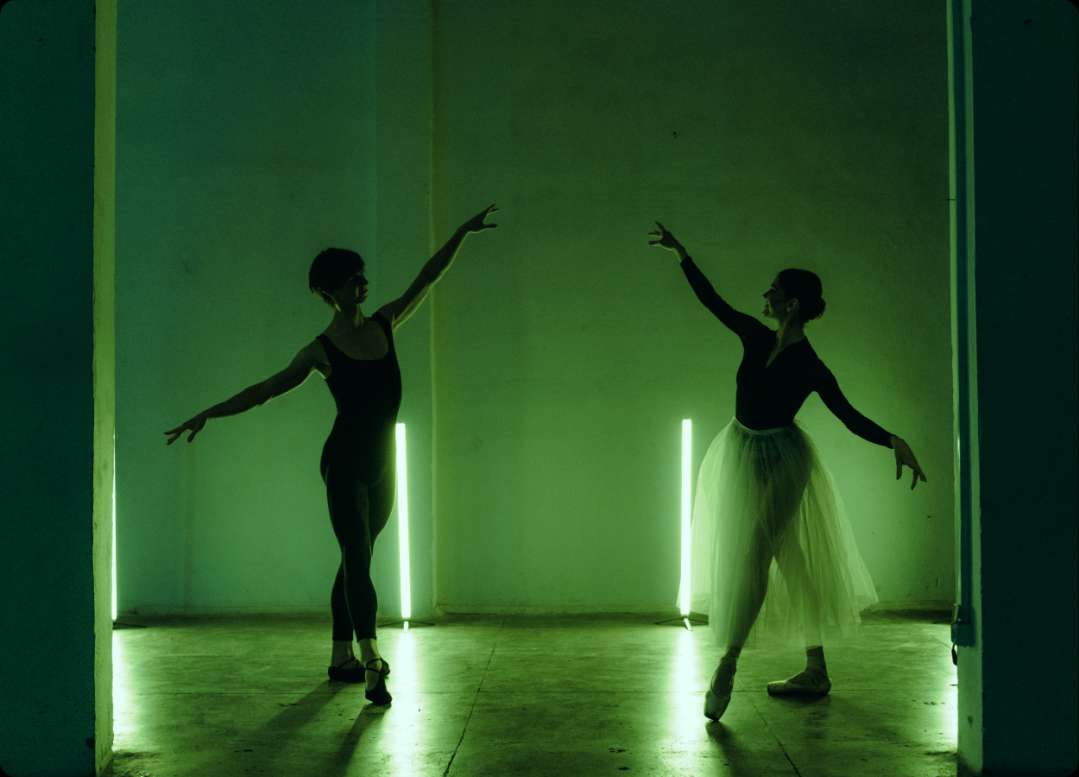 Source: Pexels
Are you ready to shake things up and discover some of LA's hidden dance gems? From hip-hop to ballroom, salsa to contemporary, Los Angeles is a dance lover's paradise. But with so many studios to choose from, finding the right one can be overwhelming. That's where we come in!
In this article, we'll take you on a journey through some of the top dance studios in LA that will make your feet move and your heart sing.
Dancing is not just a great way to stay fit, but it's also a chance to express yourself, connect with others, and have fun. Whether you're a seasoned pro or a complete beginner, there's a dance style and a studio out there for you.
Plus, with the right environment and guidance, you can discover new moves, improve your skills, and even find a new community of fellow dancers.
So, if you're ready to take the dance floor by storm, put on your dancing shoes, and join us on this adventure. We guarantee you'll have a blast and discover some of LA's best-kept secrets in the dance world.
The top 5 dance studios in Los Angeles
So without further ado let's take a closer look at some of LA's top dance studios, from the iconic Debbie Reynolds Dance Studio to the cutting-edge Movement Lifestyle. Whether you're a beginner or a seasoned pro, there's something for everyone in LA's vibrant and diverse dance community!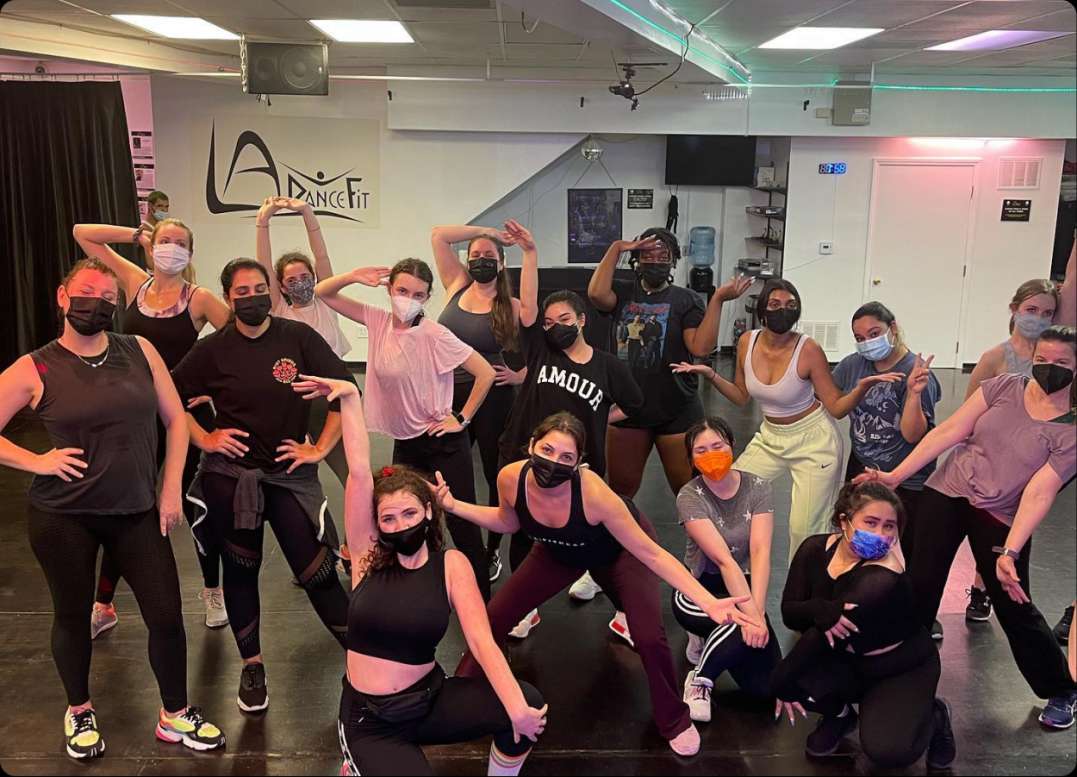 Source: La Dancefit
1. La Dancefit
Step into the beat and let's get dancing at LA Dancefit – the ultimate spot for fitness, fun, and non-stop dancing! With energetic dance fitness instructors leading the way, you'll never have more fun getting fit.
This state-of-the-art studio spans two floors and features black sprung wood floors, mirrored walls, dazzling disco lights, and a sound system that will get your body moving. Whether you're a seasoned pro or a first-time dancer, you're in for an unforgettable experience.
LA Dancefit has something for everyone! From Zumba and Cardio Hip Hop to Latin Hip Hop, Flashback Funk, Burlesque, Groov3, and Dancehall, you'll find the perfect dance class to suit your style. Want to get the little ones involved? No problem – there's even a special Kids Hip Hop class!
The talented instructors at LA Dancefit will help you to find your rhythm and get the most out of every class. With high-energy routines, you'll work up a sweat, build your stamina, and tone your muscles. You'll leave every class feeling exhilarated and energized.
Not a fan of group classes? No worries – LA Dancefit also offers private lessons to help you take your dancing to the next level. Plus, the studio is available for rent, perfect for video/film shoots, rehearsals, workshops, castings, parties, and fundraisers.
Classes offered: Zumba, cardio hip hop, flashback funk, burlesque, groov3, and more
Address: 10936 Santa Monica Blvd #4539, Los Angeles, CA 90025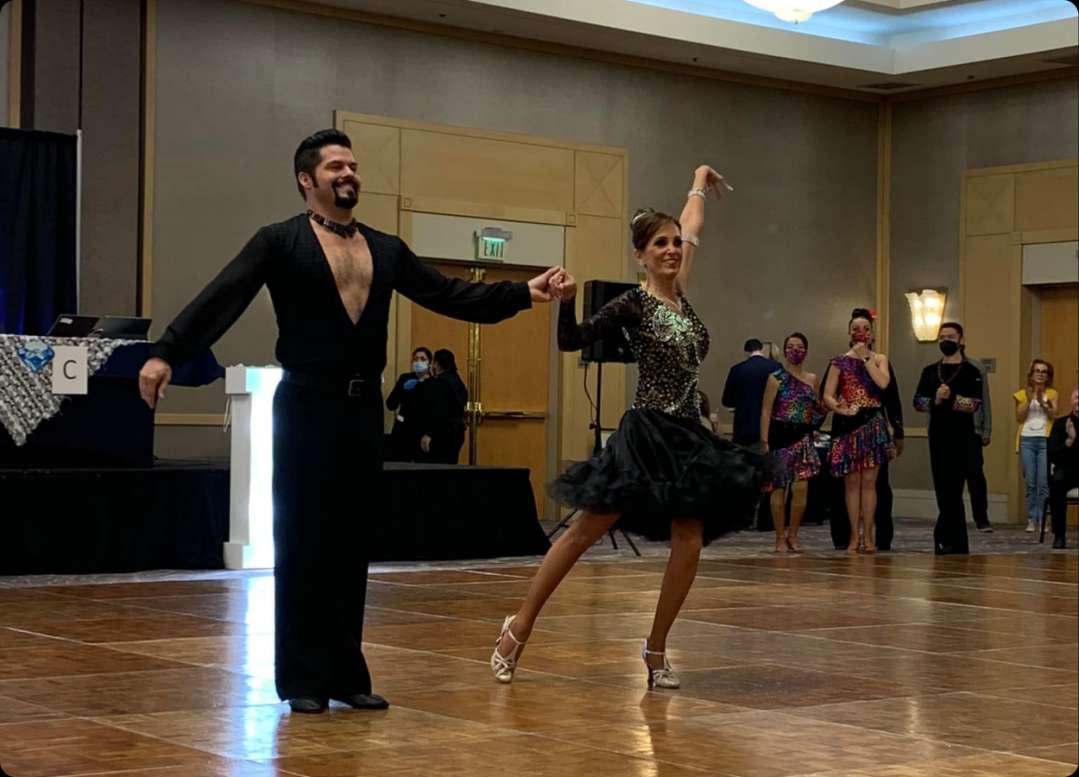 Source: Arthur Murray Woodland Hills
2. Arthur Murray Woodland Hills
Ready to shimmy and shake like a pro? Then it's time to head on over to the Arthur Murray Dance School! With over 100 years of experience in teaching ballroom dance, this studio is the ultimate destination for anyone looking to cut a rug and learn some new moves.
From classic ballroom to spicy Latin to groovy swing, Arthur Murray has got you covered. And with the finest ballroom instructors in all of Los Angeles, you know you're in good hands. These dance gurus are experts in the exclusive Arthur Murray teaching method, so you'll be dancing like a pro in no time.
But what really sets Arthur Murray apart is their personalized approach. Each student gets their own team of instructors who are dedicated to their progress and keeping them on track. Plus, there are classes for every level, so whether you're a newbie or a seasoned pro, you'll get the support you need to take your dancing to the next level.
Want to add some pizzazz to your dance moves? No problem! Arthur Murray has specialized programs focused on everything from social events to wedding dances. And with prices starting at just $149 for the introductory program, you don't have to break the bank to learn how to boogie.
But let's be real, dancing isn't just about technique and skill. It's also about having fun and feeling the music. At Arthur Murray, they know how to bring the party! From themed dance events to fun activities that add to your learning experience, there's never a dull moment at this studio!
Classes offered: Ballroom, latin, swing, country western, salsa, merengue, tango, waltz, mambo, and much more
Address: 21723 Vanowen St, Canoga Park, Los Angeles, CA 91303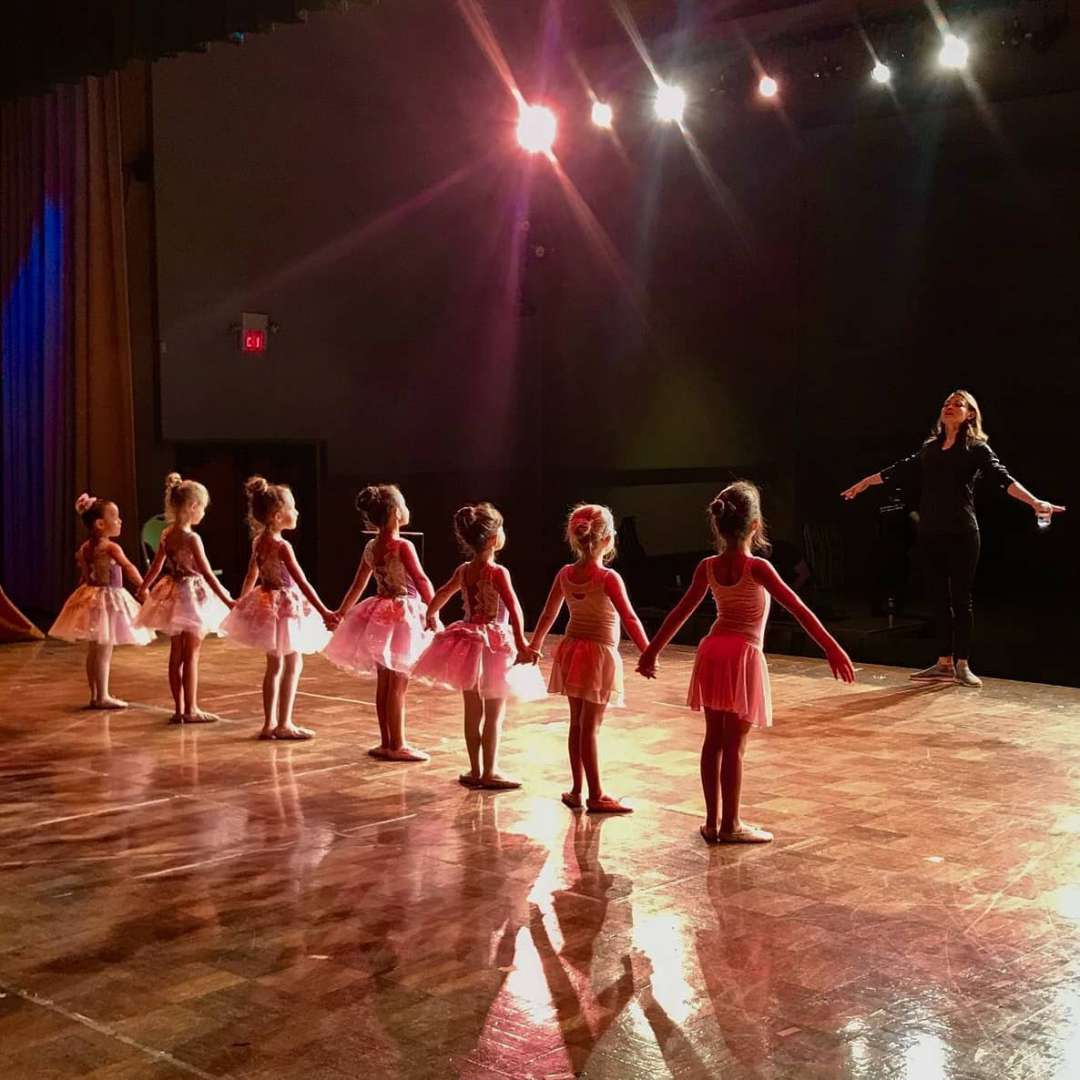 Source: Stellar Dance Studio
3. Stellar Dance Studio
With top-notch instructors, a fun and friendly atmosphere, and a wide variety of dance styles to choose from, Stellar is the ultimate destination for kids aged 4 to 14 who want to move and groove.
Whether your little one is a budding ballerina or a hip-hop superstar in the making, Stellar has got you covered with classes in acrobatics dance, creative movements, jazz, hip-hop, ballet, and contemporary dance.
And for kids who are ready to take their skills to the next level, the competitive dance program provides an exciting opportunity to expand their passion and knowledge under the guidance of in-house professionals and guest instructors from the dance industry.
With monthly rates starting at just $90 for one class per week, Stellar's recreation classes are an affordable way to give your child the gift of dance. And for those who want even more personalized attention, private lessons in ballet, pointe, jazz, contemporary, lyrical, hip-hop, and stretching are also available starting at just $45 for a 30-minute session.
But Stellar isn't just any dance studio - it's a community of passionate dancers who love to move and have fun! With regular events, workshops, and performance opportunities, your child will have plenty of chances to show off their skills and make friends with fellow dancers.
Classes offered: Acrobatics dance, creative movements, jazz, hip-hop, ballet, and contemporary dance (4 to 14 years old kids only)
Address: 7266 3/4 Sunset Blvd, Los Angeles, CA 90046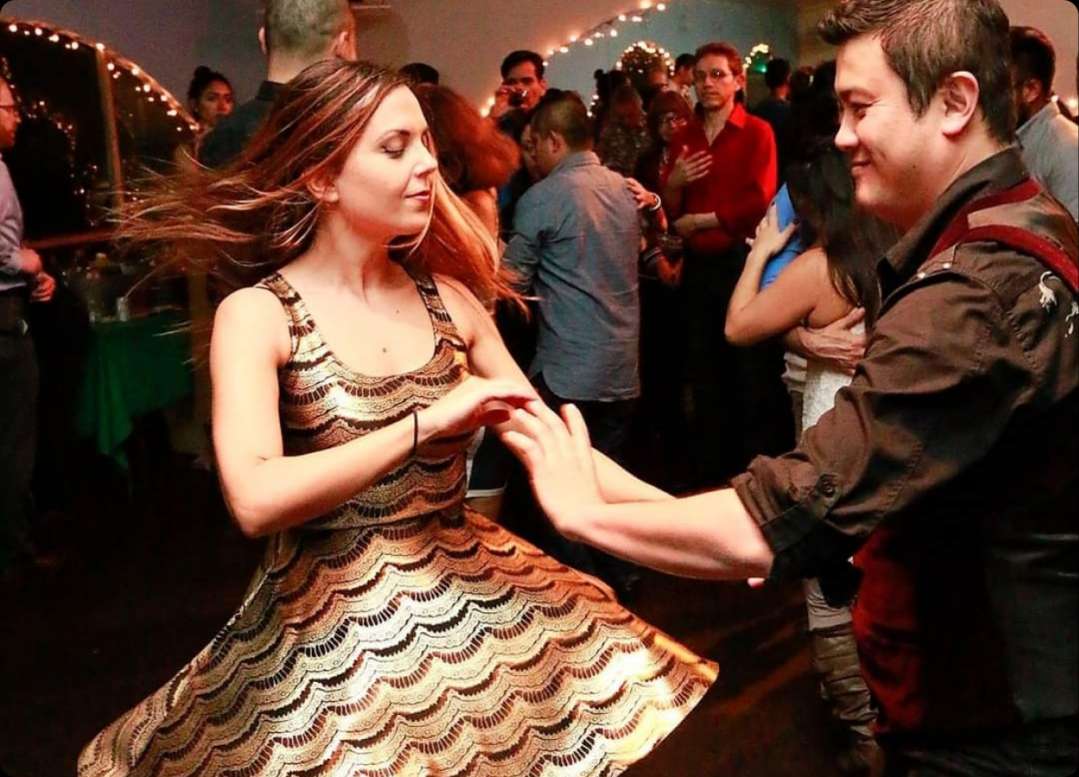 Source: 3RD Street Dance
4. 3RD Street Dance
If you're ready to bust a move and let your inner dancer shine, then you'll love 3RD Street Dance in Los Angeles! This hidden gem has been grooving for over 40 years and it's no wonder they're one of the top dance and fitness platforms in the city.
With a team of professional instructors who can teach all styles and levels, you'll be spinning, twirling, and shaking in no time. From Salsa to Bachata, Swing to Tango, Hip Hop to Ballroom, and even Belly Dance, you'll have a dizzying array of options to choose from.
But 3RD Street Dance doesn't just stop at classes, they take it up a notch with their regular workshops and dance boot-camps. Get ready to sweat, socialize, and show off your moves with like-minded dance enthusiasts. And if you're getting married soon, their wedding dance training program is perfect to make sure your first dance with your partner is unforgettable.
You can choose from various packages according to your needs, but even a single class is just $16. And for the ultimate dance lover, the unlimited membership at $125 per month is an absolute steal.
But wait, there's more! 3RD Street Dance also rents out their studio for auditions, rehearsals, and filming purposes. So if you need a spacious and vibrant place to practice or film your latest project, this place is perfect for you!
Classes offered: Wedding dance training, salsa, bachata, swing, tango, hip hop, ballroom, and belly dance
Address: 8558 W 3rd St, Los Angeles, CA 90048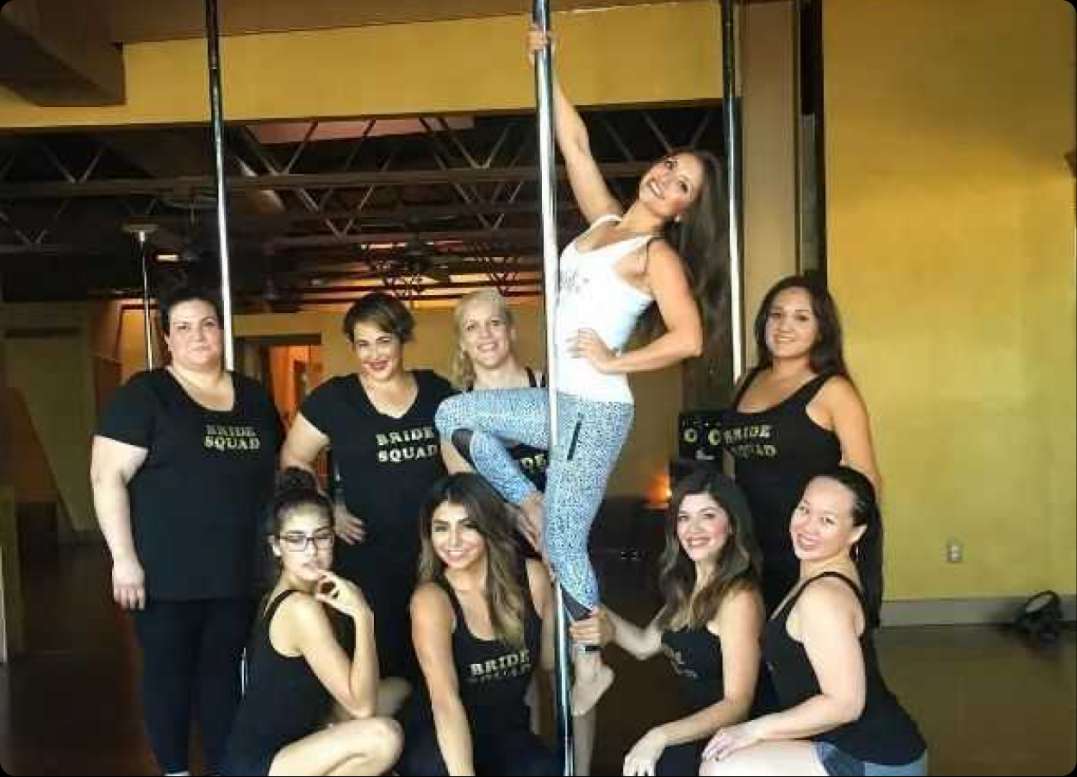 Source: Evolve Pole & Dance Studio
5. Evolve Pole & Dance Studio
This studio is all about pole dancing and fitness, and their passionate instructors are dedicated to helping you become a true pole dance queen. No matter what your experience level is, they will help you cultivate your vibe and find your rhythm, so you can feel confident and empowered on the dance floor.
And don't worry if you're a complete beginner with no dance experience – they love introducing newbies to the art of pole dancing! With a warm and inviting environment that welcomes women of all shapes and sizes, you'll feel right at home in their classes.
At Evolve, you can try out a variety of fitness and dance classes, including pole dance, twerk, flexibility, and more. Their challenging yet fun classes will help you reach your fitness and sexy goals, and you'll leave feeling like a sexier, stronger version of yourself.
But it's not just about the physical benefits – Evolve is all about empowering you to step into your true being and discover the beautiful being you've always been. So if you're looking for a workout that will help you evolve into your best self, Evolve Pole & Dance Studio is the place for you!
Classes offered: Pole dancing, twerk, flexibility fitness and more
Address: 5872 W Pico Blvd Upstairs, 5872 W Pico Blvd, Los Angeles, CA 90019
Choosing the right dance studio for you
Finding the right dance studio is crucial to ensure that you get the most out of your dance experience. Here are some factors to consider when choosing a dance studio:
Consider your goals
Before choosing a dance studio, you should first consider your goals. Are you looking to develop your skills in a specific dance style? Do you want to perform on stage, or are you simply looking for a fun way to stay active? Knowing your goals will help you identify the right dance studio for you.
Assess your level of experience
Different dance studios cater to dancers of different skill levels. It's important to assess your level of experience and choose a studio that offers classes appropriate for your skill level. Some studios offer classes for all levels, while others focus on more advanced dancers.
Think about your preferred dance style
Different dance studios specialize in different dance styles, from ballet to hip hop to salsa. Consider the dance styles that interest you and find a studio that offers classes in those styles.
Consider the studio's location, schedule, and price
When choosing a dance studio, it's important to consider practical factors like location, schedule, and price. Choose a studio that's conveniently located for you and that offers classes at times that fit your schedule. Also, consider the price of classes and any additional costs like dancewear or recital fees.
Check out reviews and ask for recommendations
Before making a final decision, be sure to do your research. Check out reviews of different dance studios online and ask for recommendations from friends or fellow dancers. This can help you get a better sense of what to expect from different studios and make an informed decision.
We understand that finding the right dance studios for you can be a challenge. And once you find the right one, keeping track of your progress and scheduling can be just as challenging.
That's why we highly recommend a dance studio that uses a fitness management software like Rezeve.
Rezeve makes it easy to manage your classes, track your progress, and communicate with the instructors. With Rezeve, you can sign up for classes, view your progress, and receive updates all in one place. The user-friendly interface makes it easy to manage all your fitness classes, and you can access it from anywhere, at any time!
Conclusion
Dance is a truly wonderful and enriching activity that offers numerous physical and mental benefits. From improving your overall fitness and coordination to reducing stress and anxiety, dancing is a fun and effective way to enhance your well-being.
Whether you prefer to dance in a group or on your own, there are many different types of dance styles and classes available to suit your interests and skill level. So why not give it a try and dance your way to a happier and healthier life? With all the benefits that dancing has to offer, you might just find yourself hooked on this wonderful art form!
Cheers,
Friska 🐨
Read next: What is Barre and top 10 studios in Singapore that you can try
---
Do you want to see more content like this? Follow us on Instagram and Facebook for more wellness advice, fitness trends, workout inspiration, and even best health and fitness deals exclusive to our followers. Don't miss out!