Best 5 dance studios in Houston, TX
Dance studios in Houston are serving up way more than dance steps. They're about experiences, personal journeys, getting a taste of new cultures, and expressing yourself.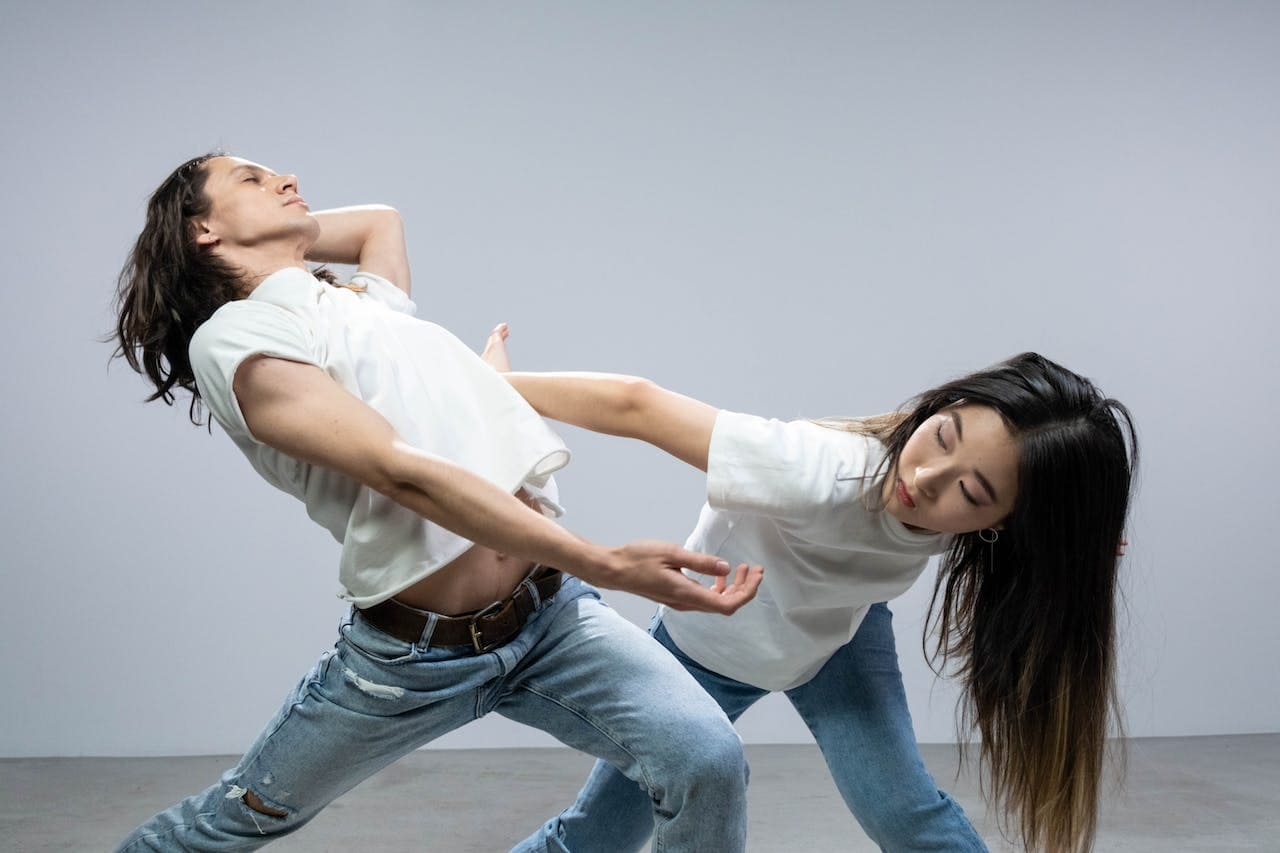 Source: Pexels
Welcome to Houston! 🚀 You know, this place isn't just about those towering skyscrapers or wild rodeos. Nope, Houston's got a whole colorful scene buzzing for folks who love to dance.
Seriously, if you're someone who just can't help but move when the music starts playing, the dance studios here? Sanctuaries! Total bliss!
Now, let's get this straight - in Houston, dance isn't just, you know, moving. It's like talking with your body. You've got stories pouring out of every move, emotions busting loose, and all kinds of people coming together, celebrating life in a language we all get - dance!
The cool part? The city's just bursting with all these different cultures, right? And you can see that shiny diversity when you dance. Whether you're into the classy world of ballet or getting down with some hip-hop, there's something for everyone.
But hey, what's the deal with these dance studios being more than just a spot to practice? Well, it's where you go from being someone who dances to, well, a dancer. Where the shy ones find their mojo, and the pros keep pushing themselves.
It's like being part of this big, happy family – all there for the love of dance, pushing each other, cheering on, and sometimes just hanging out. The right studio? It's not just a space. It's home. It's where you grow, shine, and just set your passion on fire!
So, we're gonna take a tour of Houston's dance heartbeats. These aren't just rooms with mirrors and bars, my friend. They're alive, thumping with energy, and making a statement about how much Houston digs art, culture, and, well, letting yourself go!
And for anyone itching to say something with their bodies, the dance studios here in Houston are like a universe waiting just for you. So, what do you say? Ready to dance?
Top 5 dance studios in Houston, TX
In the heart of Houston's bustling dance scene, certain studios have leapt into the spotlight, distinguishing themselves through exceptional offerings, outstanding instructors, and contributions to the dance community.
These studios have not only shaped countless dancers' journeys but have also played a pivotal role in enriching Houston's cultural tapestry. Let's take a look!
1. Inner Me Studios
Situated close to downtown Houston, Inner Me Studios presents a vibrant and welcoming atmosphere for individuals of all ages and body types. Their mantra is quite straightforward - 'Be yourself and don't apologise for it.' This ethos echoes throughout their studio, creating a safe and nurturing environment for self-expression and fun-filled workouts​​.
Established in 2009, this studio has consistently evolved to ensure an engaging workout experience that veers away from the mundane gym routine. They offer a rich blend of classes to keep the fitness journey exciting and enjoyable.
Their class repertoire is quite extensive, ranging from Pole Dancing, Deep Stretch, Ballet Fusion, and Twerk as premium offerings to Salsa, Hip Hop Dance, Cycling, Zumba, Yoga, Chair Dancing, Step Aerobics, and Strength & Conditioning as basic classes. With such a variety, there's hardly a dull moment at Inner Me Studios​​.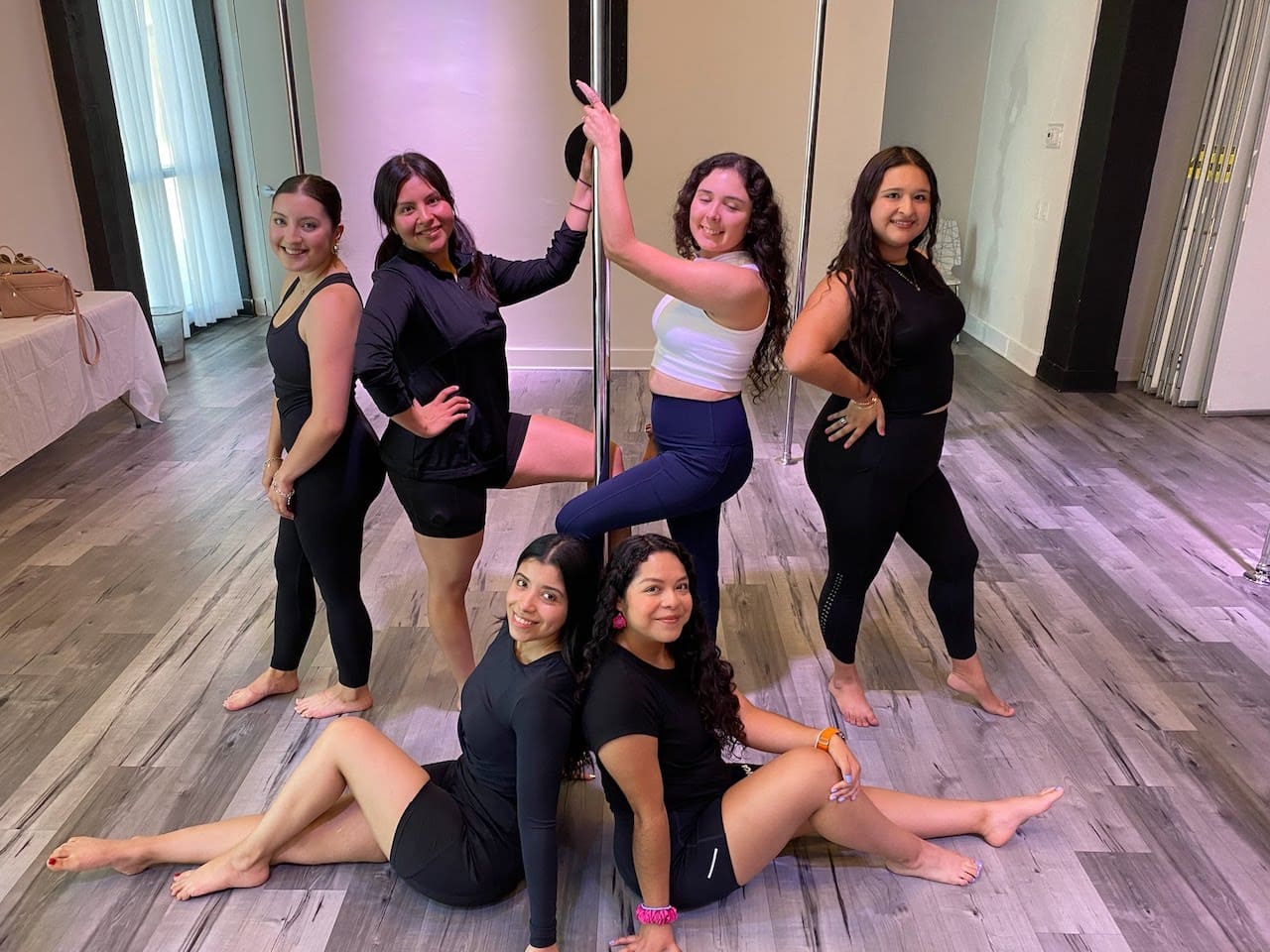 Source: Facebook - Inner Me Studios
Not to forget, Inner Me Studios was ranked as the #1 Dance Studio in Houston in 2019, which speaks volumes about its quality and popularity within the community. They were also ranked among the top 3 gyms in Houston in both 2019 and 2015, showcasing their balanced focus on both dance and fitness​​.
The studio prides itself on its modern, state-of-the-art 10,000 square feet facility, which has been meticulously designed to enhance the workout experience of its members. It's not just about the space; it's about the quality of instruction too.
The instructors at Inner Me Studios are dedicated to helping members achieve their fitness goals, making it a collaborative and rewarding journey​.
Inner Me Studios is also a hub for social fitness events, offering group parties, studio rentals, and a rooftop space for those looking to blend fitness with social interaction
The financial aspect is as appealing as the workouts themselves. For a mere $59, new members can kickstart their fitness journey with two premium classes and a week of unlimited basic classes. This cost-effective approach, coupled with a no-commitment policy, makes it a stress-free choice for anyone looking to spice up their workout routine​​.
📍 Address: 2206 Emancipation Avenue, Houston, TX 77003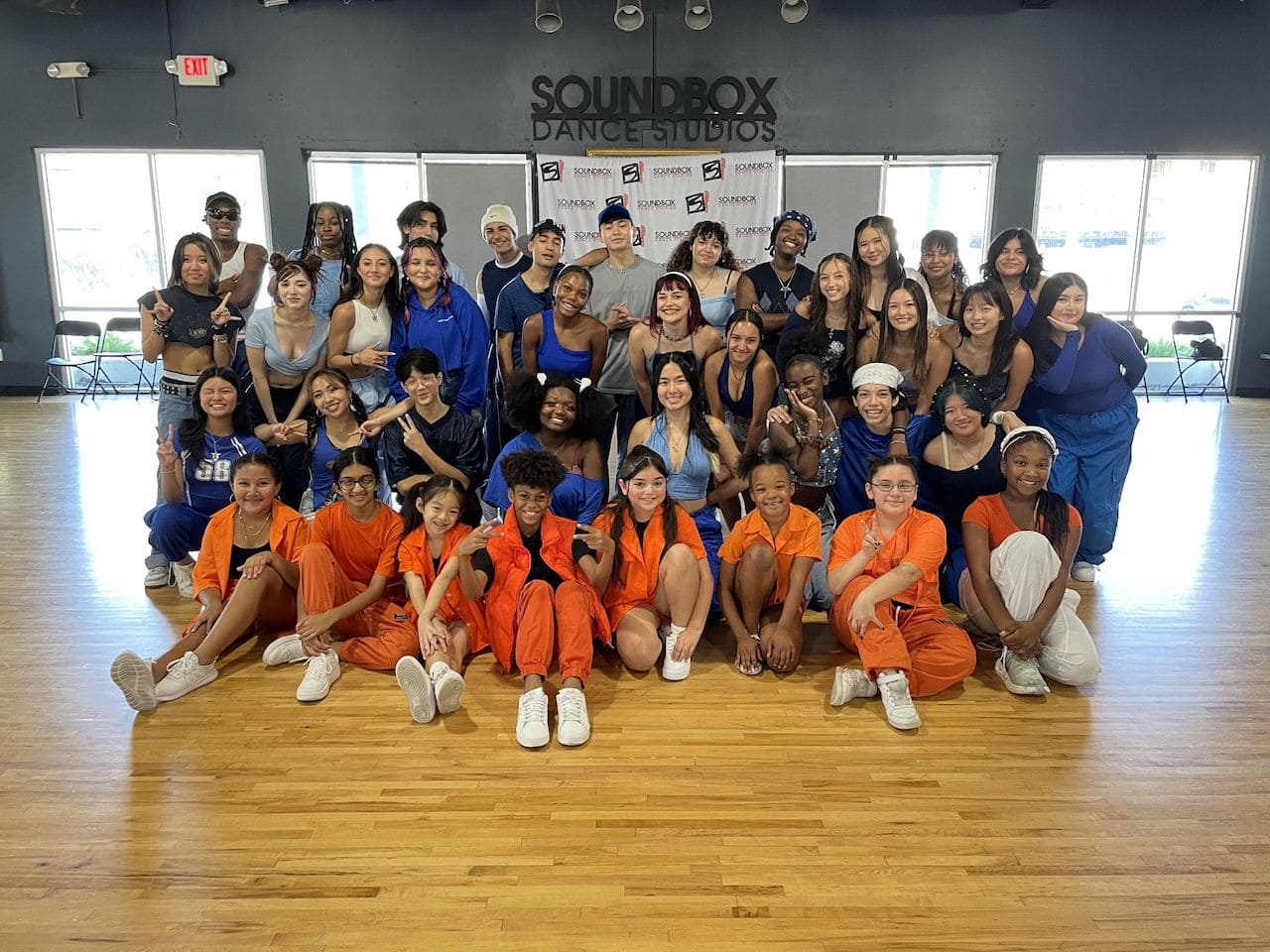 Source: soundbox-studios.com
2. Soundbox Studios
The Soundbox Studios isn't just about moving to the beat; it's a celebration of artistic expression across a spectrum of dance styles - from the energetic moves of Hip-Hop and Jazz Funk to the expressive flows of Contemporary and Jazz.
At Soundbox, the spotlight is on mastering the foundations while fueling a passion for dance. The skilled instructors here are not just teaching steps; they're instilling a deeper understanding of musicality and offering retention hacks that stick with you long after you've left the studio. It's about building a solid dance vocabulary while boosting your confidence with every move you make.
The facilities are nothing short of impressive. Whether you're looking to rehearse, teach a class, or even host a dance event, Soundbox has got you covered. With multiple dance rooms ready to accommodate your needs and a sprawling 4400 square-foot ballroom space, the studio is equipped for any dance occasion.
The ambiance at Soundbox is one of camaraderie and empowerment. It's a place where every beat is a call to explore your potential, every class is a journey towards self-expression, and every dance is a celebration of what you can achieve.
Through every pirouette, jump, and hip-hop beat, Soundbox Studios stands as a testament to what a supportive and professional dance environment can achieve.
📍 Address: 3300 Chimney Rock Rd, Suite 500 Houston,TX 77056 United States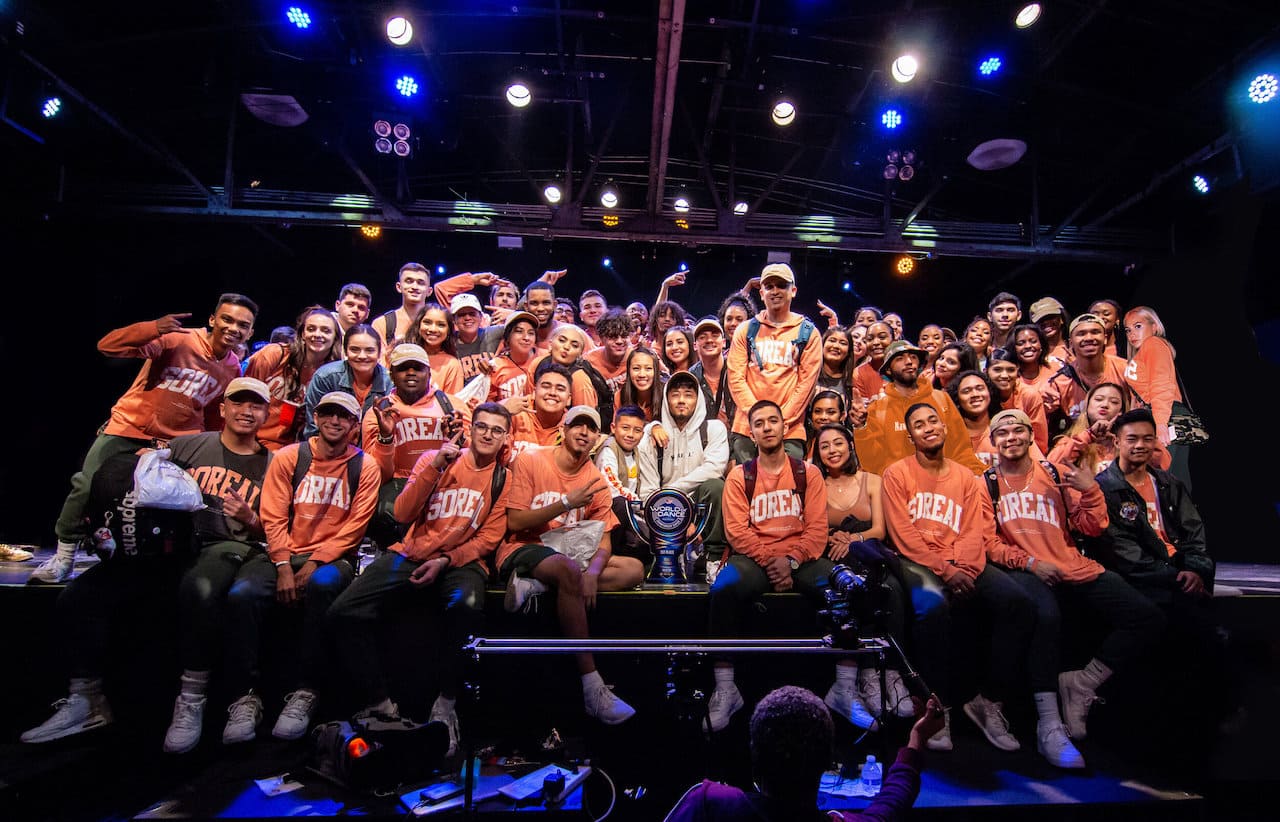 Source: sorealdancestudio.com
3. Soreal Dance Studio
With a palette of 20 weekly classes open for either reservation or a walk-in, in Soreal Dance Studio there's a dance style for every groove-seeking soul. And it's not just about the dance; it's about the narrative each movement tells, the foundation it builds upon, and the community it nurtures.
Now, speaking of community, Soreal is home to three competitive teams, each a crucible of talent, dedication, and the sheer love for dance. There's 'Recess' for the little champs aged 6 to 12, 'The Sandlot' for the teens, and 'Soreal' for adults. These teams have not just swayed to the rhythm; they've swayed the rhythm, garnering accolades both locally and in notable platforms like the World of Dance competition​​.
And for those who dance to the beat of their own drum, the private lessons and training teams provide a canvas to paint their dance journey, under the watchful, nurturing gaze of seasoned instructors.
The membership rates are tailored, offering a walk-in class for $15, a month of unlimited classes for $125, and if you're keen on diving deeper, the private lesson membership includes four 1-hour private lessons for $400 monthly​​.
The studio extends beyond a space for classes and rehearsals. It's a haven for dance communities, a venue where dance and passion are the guests of honor. The rental spaces, varying from a cozy 750 sq ft studio to a sprawling 2700 sq ft loft, are open to any dance enthusiast looking to host classes, rehearsals, or dance events​​.
Soreal is more than just a dance studio; it's a thriving ecosystem where every beat echoes the studio's legacy, every movement builds upon a tradition of excellence, and every dancer is a note in Soreal's symphony of rhythm and movement.
📍 Address: 14520 Memorial Dr. #59 Houston, TX 77079 United States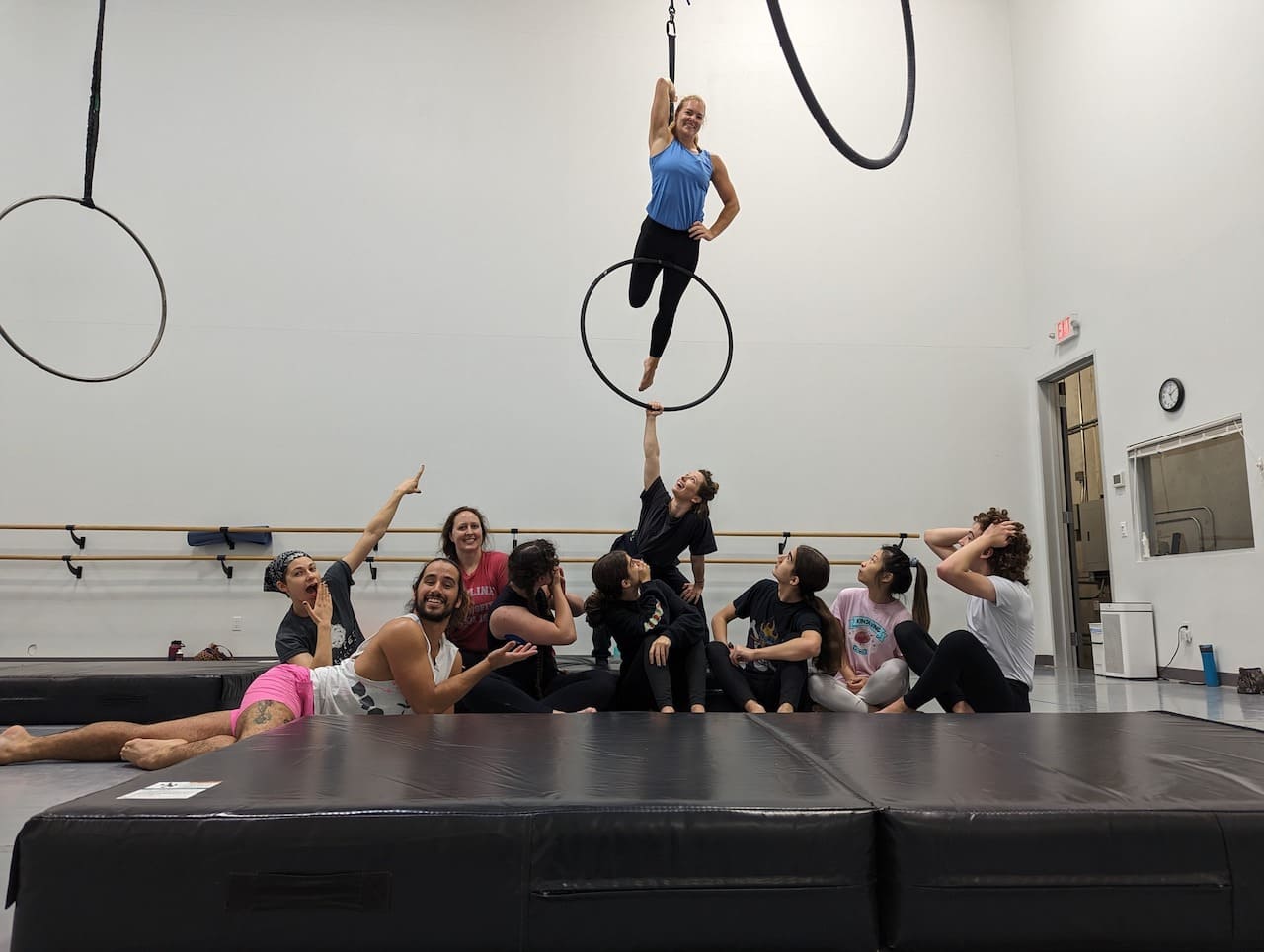 Source: Facebook - Hunter Dance Center
4. Hunter Dance Center
Hunter Dance Center opens up a world where dance transcends age and skill level. With a buffet of classes ranging from Ballet, Modern, Hip Hop, Jazz, Tap, to the unique Aerial Dance Classes, the studios is a haven for those looking to explore the dance spectrum.
The meticulous curriculum is tailored for different age groups and skill levels - be it a preschooler making the first dance move, a teen aspiring for a professional dance career, or an adult rekindling a love for dance.
The pre-professional program is a goldmine for budding dancers, providing a rigorous training regime that polishes raw talent into refined dance artistry​.
The stellar faculty is the backbone of Hunter Dance Center's remarkable dance training regime. Each instructor is not merely a teacher but a dance artist actively involved in the dance industry.
This blend of teaching and real-world dance experience enriches every class, providing a learning experience that's grounded in current dance trends and timeless techniques.
One of the highlights of Hunter Dance Center is its unique aerial dance program. This isn't just about learning a new dance form; it's about experiencing dance in a new dimension. The aerial dance program takes the dance narrative off the ground, into the skies, offering a blend of fitness, skill, and thrill.
The Hunter Dance Center serves as a hub for professional dance in Houston. It's the home of the renowned professional dance theater company, the Open Dance Project. This collaboration means students have the opportunity to be exposed to professional productions and possibly interact with seasoned dancers.
📍 Address: 747 N. Shepherd, Suite 100 Houston, TX 77007 United States
5. Fred Astaire Dance Studio
Stepping into Fred Astaire Dance Studio in Houston Heights, you're enveloped in a cozy cocoon of rhythm, grace, and camaraderie.
From the get-go, there's this inviting aura, a spirited 'FADS community' that shouts out a warm welcome, shushing away any jittery nerves you might have had.
And why not? Since 1947, this studio has been more than just a place to learn dance; it's been a cradle nurturing the transformative power of dance across physical, mental, emotional, and social spheres.
Now, let's talk about the beats that set hearts racing here. It's not just the classical ballroom that Fred Astaire has trademarked; it's about letting your hair down in a Salsa or shining bright on the dance floor at weddings, cruises, nightclubs, corporate, and family events.
The studio's social dance lessons are your passport to a world where you can dance anytime, anywhere, and anyplace, making sure you're never just a wallflower at any gathering.
And oh, the first dance at your wedding? They've got you covered. With certified dance instructors who promise to have you dancing within the first 10 minutes of your lesson, you're in good hands.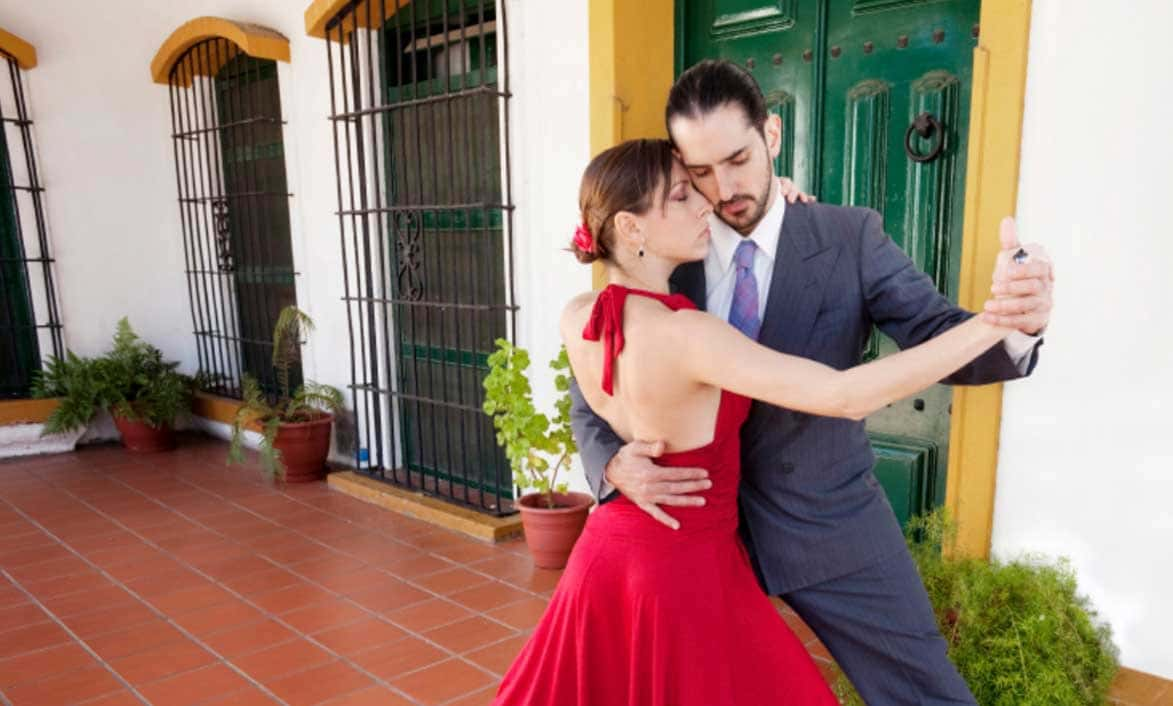 Source: fredastaire.com
They employ the tried and tested Fred Astaire teaching methods that have stood the test of time, ensuring that with every lesson, you're one step closer to dancing like nobody's watching, even if everybody is!
But the learning isn't just confined to a one-on-one setting. The group class lessons here are a fabulous way to mingle with other dance enthusiasts, learn from different instructors, and even dive deep into a dance style you've been eyeing.
And the best part? You don't have to reserve a spot. Just show up when your schedule permits, clad in comfy attire, and you're good to go.
For those looking for a more personalised touch, the private dance lessons are your alley. Here, it's all about you – your pace, your style, and your comfort. Whether you're looking to learn a new dance style or refine your existing skills, the one-on-one attention ensures you're on the fast track to becoming the dancer you've always wanted to be.
And what's dance without a little fun, right? The weekly practice parties are where you can let loose, dance the night away with fellow students and instructors, and just have a blast. It's a relaxed, comfortable space to practise and flaunt all the new dance moves you've learned. And if you're not enrolled in any program, a mere $15 gets you in on all the fun.
The learning journey here is marked with milestones celebrated in style. The Trophy Ball is a gala event honouring the 'graduates' from one level to the next. And for those with a competitive streak, the Fred Astaire Dance Championships are your stage to shine, compete with other dancers, and be inspired.
And let's not forget the little ones. With two age groups, 6-9 and 10-14 years old, the youth program is aimed at channelling all that youthful energy into a structured learning experience.
It's not just about learning dance; it's about building self-confidence, social skills, creativity, coordination, balance, and teamwork. A wholesome package, isn't it?
So, whether it's the thrill of competition, the grace of ballroom, the rhythm of social dance, or the joy of a child's first dance step, Fred Astaire Dance Studio in Houston Heights is where every dance dream gets its wings.
📍 Address: 1051 Heights Blvd., Suite 230 Houston, TX 77008 United States
---
Conclusion
Alright, as we wrap up our grand tour of Houston's dance spots, it's crystal clear: Houston is a whole lot more than just big buildings and busy streets. It's like a huge, sparkling puzzle made of different cultures, beats, and moves, all finding a home in the dance studios scattered across town.
These studios? They're not just rooms with floors and music. They're like families, each one special, brewing up a mix of fresh ideas and timeless traditions.
You've got those fancy studios mastering the classic and cultural dances, and then there are the super welcoming ones where it doesn't matter your age or how good you are; everyone fits in. These places are cooking pots of diversity, where dance isn't just moves but a way to connect, dream, and really feel alive.
For anyone in Houston or just swinging by, these spots are serving up way more than dance steps. They're about experiences, personal journeys, getting a taste of new cultures, and expressing yourself.
So, whether you're there to sharpen your moves, get fit, or just find your 'people,' you're always in for a warm welcome and beats that just can't wait to get you moving.
Cheers,
Friska 🐨
---
FAQs (Frequently Asked Questions)
1. What types of dance studios are available in Houston?
Houston boasts a diverse array of dance studios catering to different styles, including ballet, hip-hop, salsa, contemporary, and more. Specialty studios focus on one genre, while others offer a mix, ensuring every dancer finds their niche.
2. Are there dance studios suitable for beginners?
Absolutely! Most dance studios in Houston welcome dancers of all skill levels, including beginners. They often offer introductory classes or beginner-level sessions designed to help novices become comfortable with the basics.
3. How do I choose the right dance studio for me?
Consider factors like the studio's reputation, the styles of dance offered, the expertise of instructors, location, and class schedules. Don't hesitate to visit a studio, observe a class, or even take a trial session if available.
4. Can I join a dance studio if I'm only in Houston for a short visit?
Many studios offer drop-in options for travelers or those with short-term stays. You can enjoy single-session classes without committing to a full course, allowing you to continue dancing no matter where you are.
5. Are there age-specific dance classes available?
Many studios offer age-specific classes for children, adults, and seniors. These classes are tailored to the physical and cognitive development of each age group, ensuring a comfortable and enriching experience for everyone.
Source: