Top 5 Pilates studios in Brazil
Did you know that Brazil has become a hotspot for some of the best Pilates studios in the world?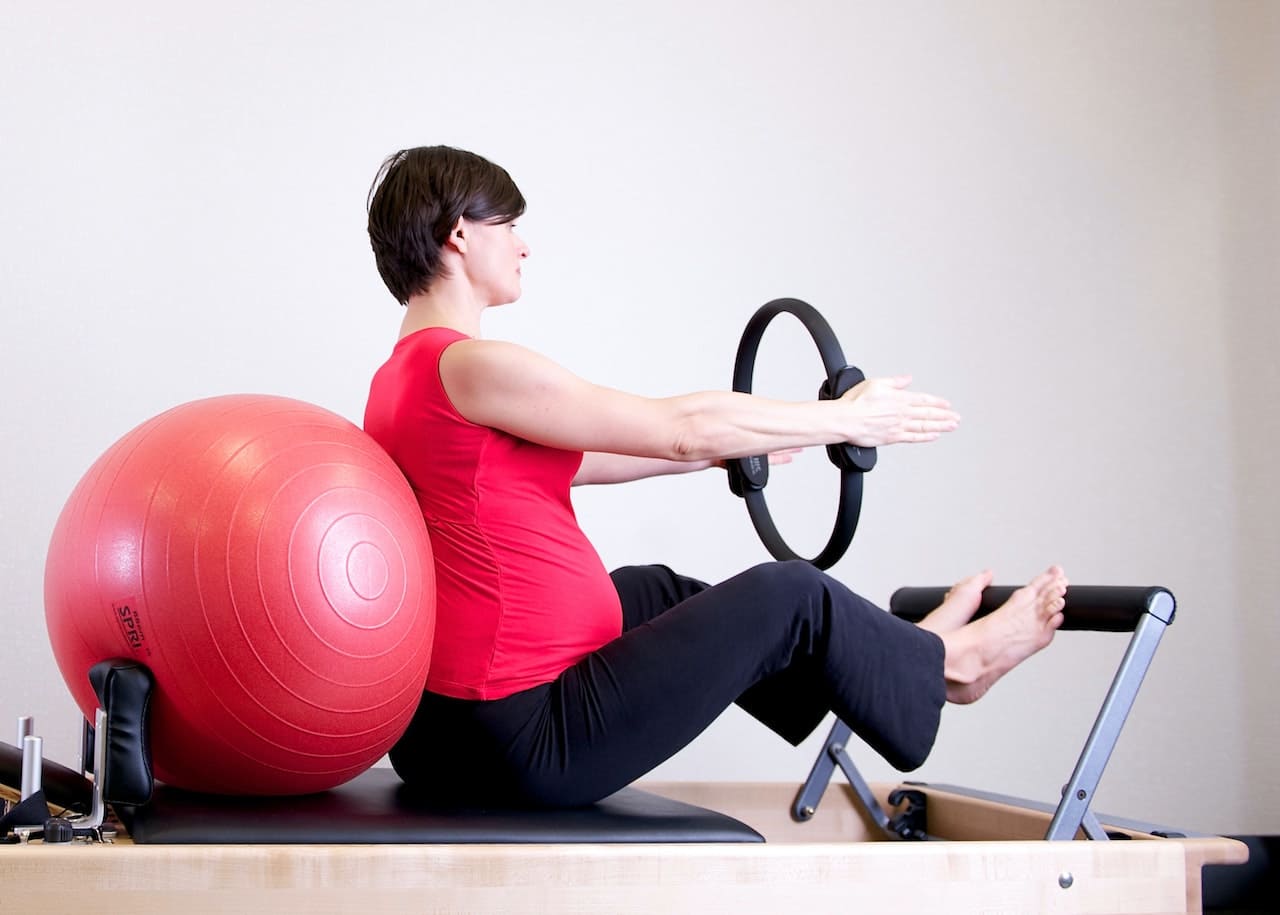 Source: Pexels
Ever heard of Pilates? Of course, you have! It's that amazing workout that combines strength, flexibility, and mindfulness, all in one. But did you know that Brazil has become a hotspot for some of the best Pilates studios in the world? Yep, you read that right!
Maybe you're wondering. Brazil? The land of samba, football, and carnival? Absolutely! But it's also a place where people are super passionate about their health and well-being. Over the years, Pilates has gained massive popularity here, and for good reason. It's not just a workout; it's a lifestyle.
But with so many studios popping up, how do you pick the best one? Don't sweat it! In this article, we'll dive deep into the top 5 Pilates studios in Brazil that are totally worth checking out.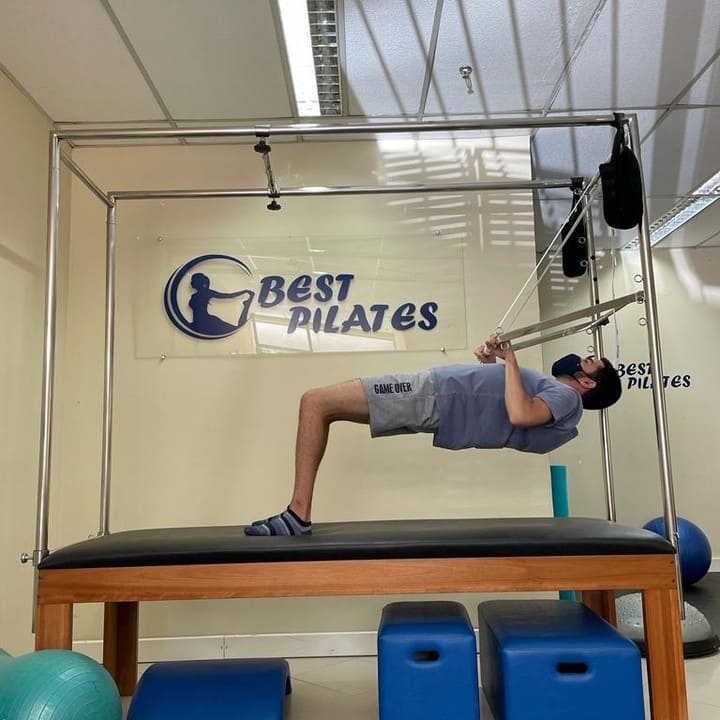 Source: Best Pilates's Instagram
1. Best Pilates
Have you heard about Nayara Carvalho yet? Nayara isn't just any physical therapist; she's a maestro in the world of Pilates. Yep, she's the brains and the talent behind Best Pilates.
Now, what sets Nayara and her studio apart? It's all about personalization. You know how sometimes you walk into a class, and it feels like the instructor is teaching a generic set of moves? That's not the case here.
At Best Pilates, every twist, stretch, and bend is tailored just for you. Whether you're a newbie trying to touch your toes or a pro aiming for that perfect plank, Nayara crafts each exercise with your unique needs and abilities in mind. It's like having a personal Pilates chef cooking up the perfect routine just for you!
📍 Address: Jaguaré neighborhood, Rua Irmã pia n 422 loja 3, São Paulo
Source: Active Pilates
2. Active Pilates
Meet the team at Active Pilates, a group of differentiated physiotherapists who are not just instructors but artists in the craft of shaping a Pilates class that resonates with every individual's needs.
Walking into the studio is like stepping into a sanctuary of comfort and innovation. Picture two spacious rooms, each a haven of tranquillity equipped with air conditioning to beat the Brasília heat.
But it doesn't stop there. The place is decked out with a variety of devices and accessories, all designed to add a unique touch to each class, making every session a refreshing and unique experience.
Active Pilates believes in experiencing to understand truly. That's why they invite everyone to join them for a free trial class. It's a golden opportunity to witness firsthand the dedication and expertise the professionals bring to the table.
At Active Pilates, the belief is strong: the customer makes the difference. It's a place where open arms and warm smiles are a constant, a place eagerly waiting to welcome every Pilates enthusiast into their vibrant community.
📍 Address: Setor Sudoeste CCSW 05 Condomínio do Ed Omega Center BL A, LJ 32 - Brasília
DF 70680-550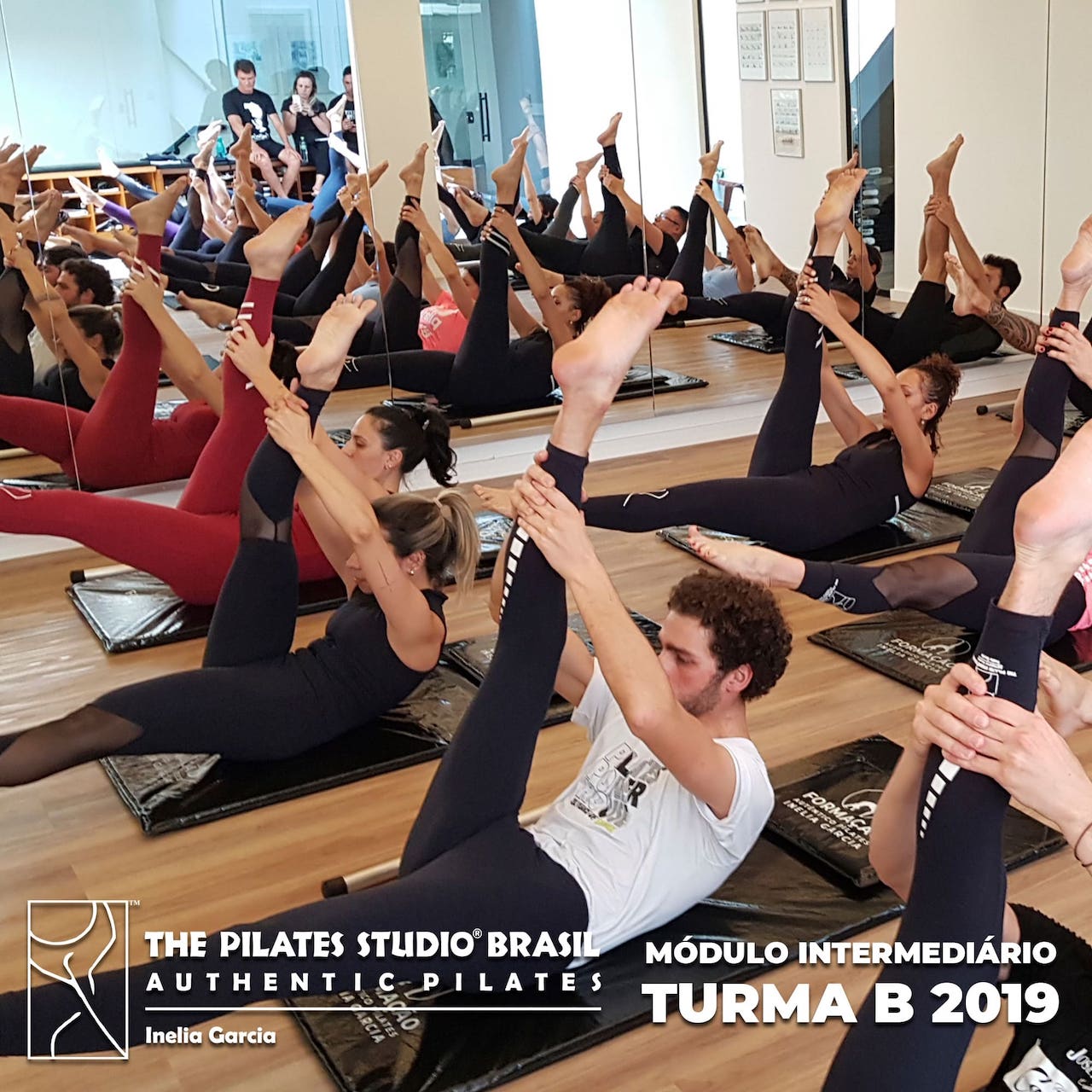 Source: The Pilates Studio Brasil's Facebook Page
3. The Pilates Studio Brasil
Imagine stepping into a place that feels just like home, where comfort meets familiarity, and every face greets you with a warm, welcoming smile. Yes, we're talking about the one and only The Pilates Studio Brasil.
Here, it's not just about breaking a sweat; it's about experiencing a kind of service that's as personalised as it gets, all under the guidance of professionals who aren't just graduates but specialists in their field. And the best part? They are utterly committed to your results.
The repertoire of exercises here is vast, promising unique classes that keep you coming back for more. And the devices and accessories? They've been crafted especially for these exercises, aiding in quick yet long-lasting results. It's a place where you'll build a natural and correct posture, all while reducing physical wear.
The class types at The Pilates Studio Brasil are just as exciting. For those who crave a one-on-one experience, the individual lessons are a godsend. Here, every session is 100% customised to your needs, utilising all the appliances and accessories available.
Prefer a group setting? No worries! You can join the Mat Pilates classes, where the camaraderie of small or large groups meets the simplicity of mat exercises without the use of appliances. And then there's MatWall, a unique opportunity to practise authentic Pilates in small groups, using only the innovative MatWall device.
📍 Address: Rua Dr. Veiga Filho, 402 Higienópolis - São Paulo / SP - CEP 01229-000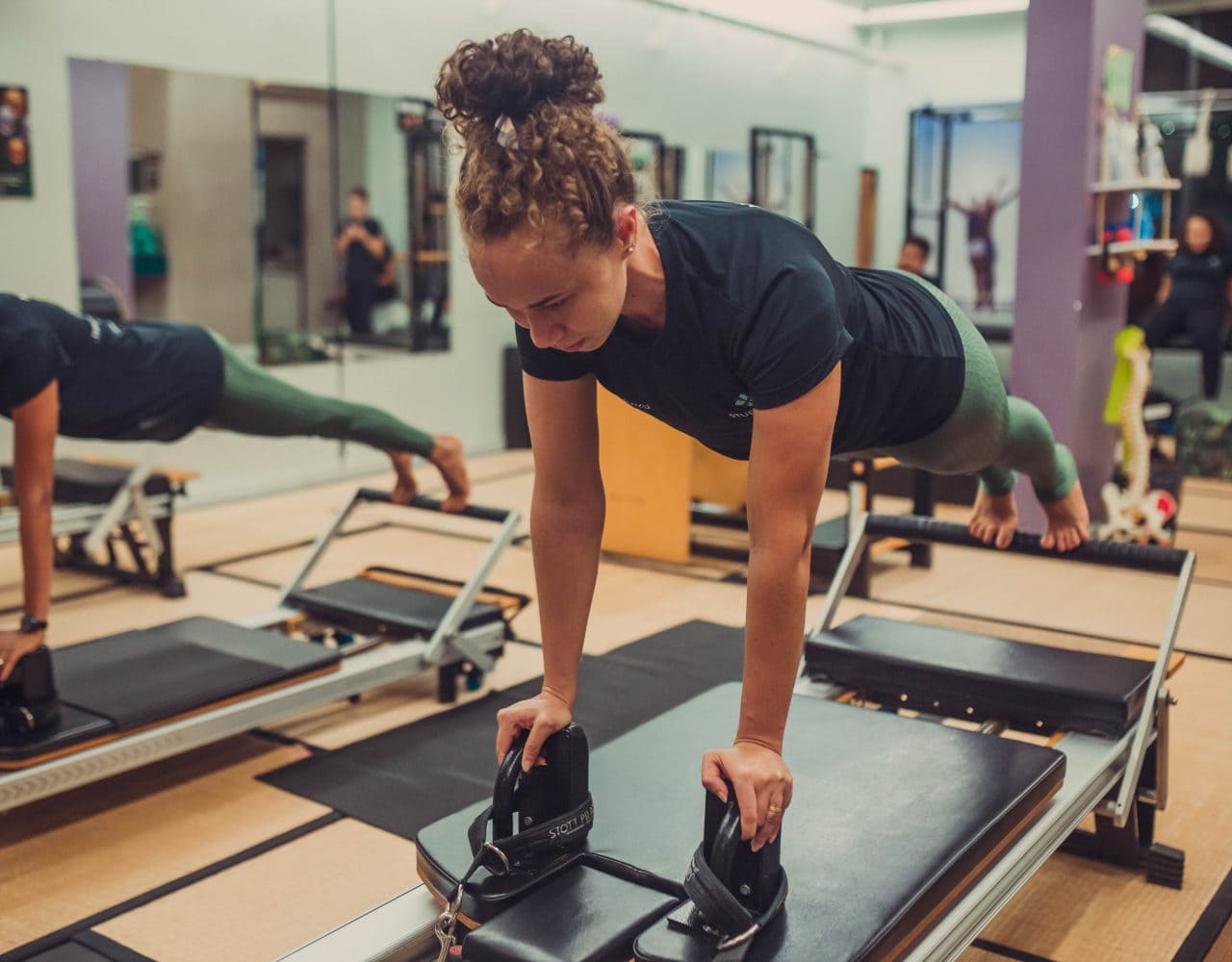 Source: StudioFlex Pilates
4. StudioFlex Pilates
Nestled in the serene South Wing, this haven of health and wellness is all set to welcome you with open arms. Picture this: a sprawling space split into three expansive rooms, each echoing the vibes of comfort and freedom, making your Pilates classes nothing less than a delightful experience.
Now, moving on to the ambiance of the studio, it truly stands out. The studio features an oriental tatami floor, known for its comfort, providing a gentle cushioning for your feet during workouts.
The large windows ensure the space is well-lit with natural light, fostering a serene and tranquil environment. Additionally, the air-conditioned interiors and the presence of mirrors on the walls contribute to a comfortable and productive workout experience, blending comfort with modern amenities.
But StudioFlex isn't just about the aesthetics; it's a beacon of excellence in the world of Pilates. This genuinely Brazilian company has been championing health and rehabilitation through Pilates, a technique grounded in eight solid principles: breathing, centre, fluidity, precision, balance, strength, coordination, and alignment.
Here, every exercise is a dance of awareness and alignment, a slow and conscious journey towards neuromuscular reorganisation. And guiding you through this journey are professionals with over fifteen years of experience, not just in Brazil but also in the United States.
Trained by international and renowned schools like Stott Pilates and Body Art Science, they bring a wealth of knowledge and passion to each class.
📍 Address: Asa Sul – 207 Sul, Bloco A, Loja 25 - Next to Casa do Rio Grande do Sul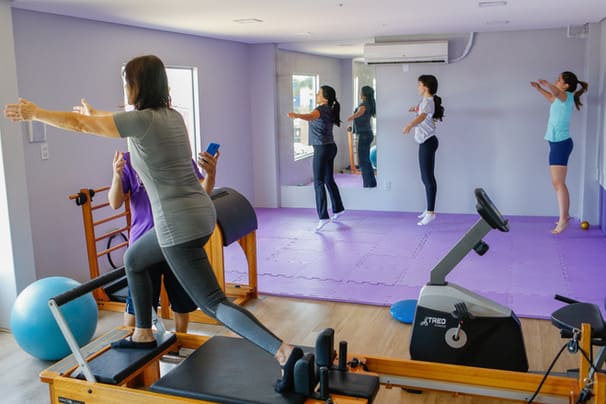 Source: WOL Pilates
5. WOL Pilates
WOL Pilates in Brasilia is not just a Pilates academy; it's a revolution. Imagine walking into a place that promises not just a workout, but a fresh new way to embrace life with Pilates at its core. It's all about feeling rejuvenated and renewed, every single time.
And guess what? They are all set to sprinkle a little magic on your health, aesthetics, and overall well-being. So, if you're all about positive vibes and transformative lifestyles, WOL Pilates is your go-to place. Now, let's dive into the programs they've got lined up for you.
First up, they have the WOL Health, running from Monday to Saturday. This isn't just your regular Pilates class; it's a sanctuary for anyone and everyone looking to enhance their quality of life.
Whether you're battling stress, anxiety, joint issues, or chronic ailments, this program is your ticket to a happier, healthier you. It's all about embracing a lifestyle that nurtures your body and soul.
If shedding some pounds is on your agenda, the WOL Fit program is just what you need. Also available from Monday to Saturday, this class is a haven for those seeking to lose weight with the guidance of a skilled team of physical educators. And the cherry on top? You'll have Brasilia's finest nutritionists by your side, helping you stride confidently towards your goals.
And for the sport enthusiasts out there, the WOL Pro is a game-changer. Tailored for athletes, whether you're a pro or just enjoy sports recreationally, this program is designed to amp up your game. With a technical team boasting extensive experience across various sports, you're in for a treat that promises to elevate your athletic performance to new heights.
📍 Address: North Lake - Shin Ca 1 - Península Shopping South Wing - SGAS 610 inside the Sindilegis, Brasilia - DF
---
Conclusion
From the personalised approach at Best Pilates to the innovative offerings at WOL Pilates. Brazil stands as a haven for those seeking a transformative Pilates experience.
Whether one is aiming to elevate their athletic prowess, find tranquillity amidst the daily hustle, or embark on a journey towards a healthier lifestyle, there is a studio in Brazil ready to welcome them with open arms.
But it's essential to remember that this journey goes beyond the stretches and the exercises. It's about discovering a place where comfort meets innovation, where instructors become trusted guides, and each session is a step towards a more vibrant self.
Cheers,
Friska 🐨
Read next: 4 benefits of Pilates that'll inspire you to strengthen your core!
---
Do you want to see more content like this? Follow us on Instagram and Facebook for more wellness advice, fitness trends, workout inspiration, and even best health and fitness deals exclusive to our followers. Don't miss out!