Top 5 yoga studios in Malaysia
Malaysia's yoga studios are like hidden gems, waiting to be discovered. Nestled amidst bustling cities or overlooking serene landscapes, each offers a unique experience that beckons you to explore.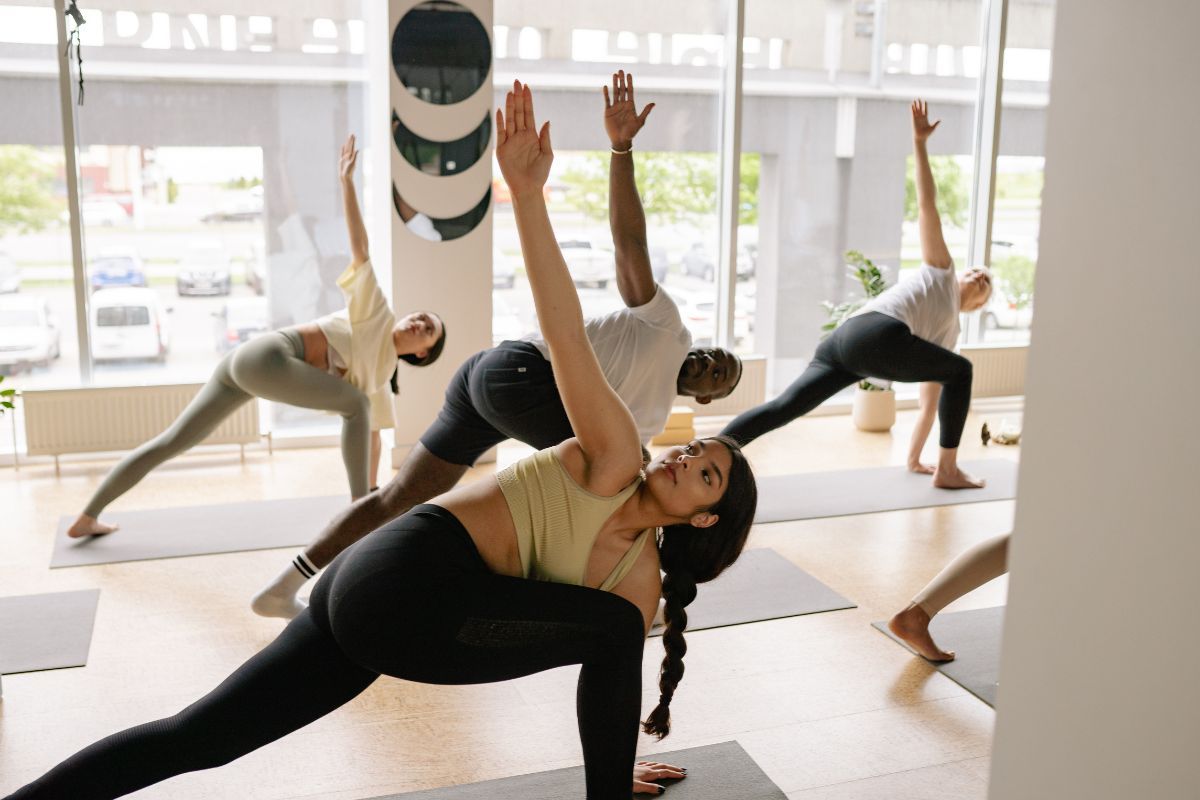 Source: Pexels
Have you ever noticed how Malaysia is quickly becoming a hotspot for yoga? It's not just about the delicious food and stunning beaches anymore.
Over the past few years, I've seen more and more people, both locals and tourists, rolling out their mats and striking a pose. And why not? Yoga isn't just a trend; it's a lifestyle, a way to connect with oneself amidst the hustle and bustle of our daily lives.
Malaysia's yoga studios are like hidden gems, waiting to be discovered. Nestled amidst bustling cities or overlooking serene landscapes, each offers a unique experience that beckons you to explore.
Whether you're a die-hard yogi or just someone looking to dip their toes into the world of downward dogs and sun salutations, this guide's for you. Ready to embark on a journey of self-discovery and relaxation? Let's get started! 🌿🙏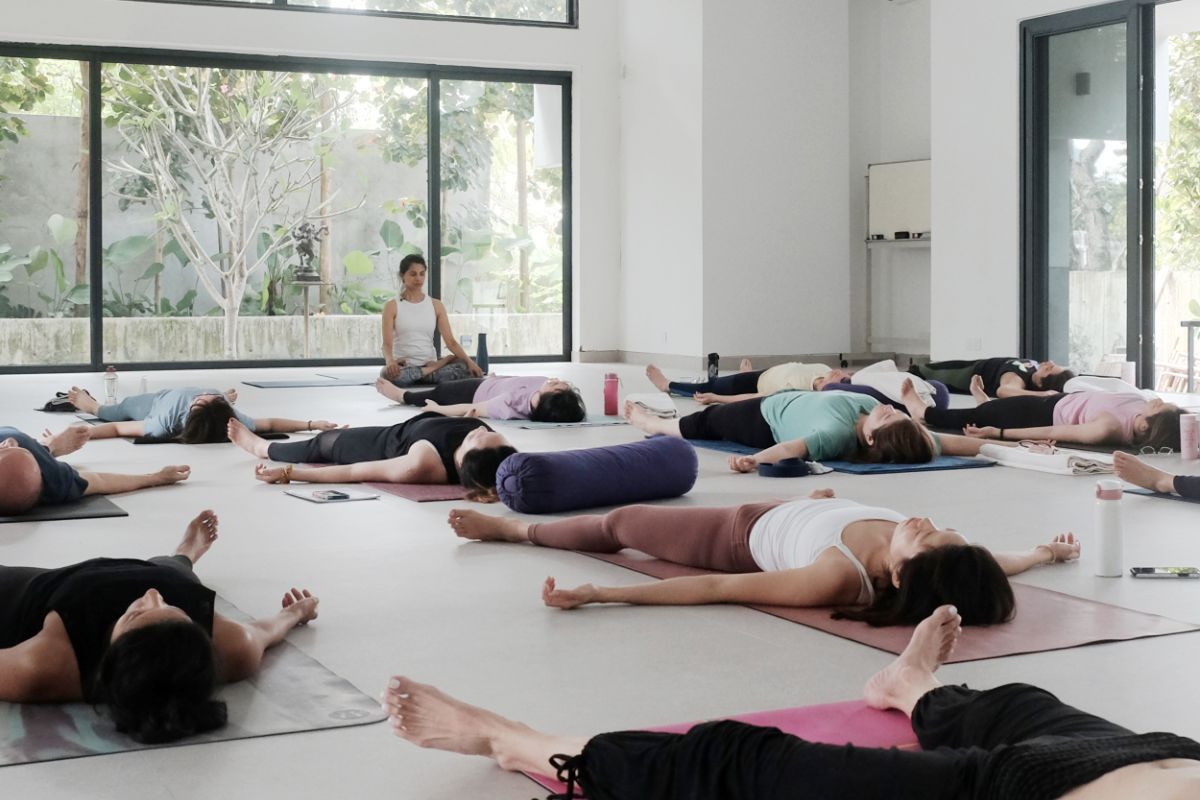 Source: Yogshakti
1. Yogshakti
Imagine stepping into a sanctuary, where the only sounds you hear are the chirping of birds and the rustling of leaves. That's Yogshakti for you. Nestled amidst lush greenery, this place is the real deal when it comes to an authentic yoga experience.
And guess what? They've been spreading the yoga love for over 15 years! Whether you're just starting out or you've been at it for years, they've got a spot for you. Oh, and if you've got little ones aged 5 and up, they're welcome too!
Their studios are straight out of a dream – think large netted windows letting in fresh air, wooden flooring that feels oh-so-good underfoot, and being surrounded by nature. And for those of us who sometimes forget our yoga props, they've got us covered with mats, blocks, straps, and even cushions.
Need a quick refresh post-session? They've got showers, but remember to pack your towel and toiletries. Oh, and if you're ever in need of a space for events or meetings, they've got some pretty lit halls up for rent.
Yogshakti isn't just about striking a pose. It's about diving deep and finding that spark within. They're big believers in Integrative Yoga, which is all about being aware – in your practice and in life. Ever heard of Vanda Scaravelli? She wrote "Awakening the Spine," and her teachings inspire a lot of what goes on at Yogshakti.
From physical alignment to the importance of diet, sleep, and even those special cleansing practices called Kriyas, they've got it all. Their goal? To help you find peace, clarity, and a whole lot of contentment.
📍 Address: 14, Lorong Keruing, Bangsar, 59100 Kuala Lumpur, Malaysia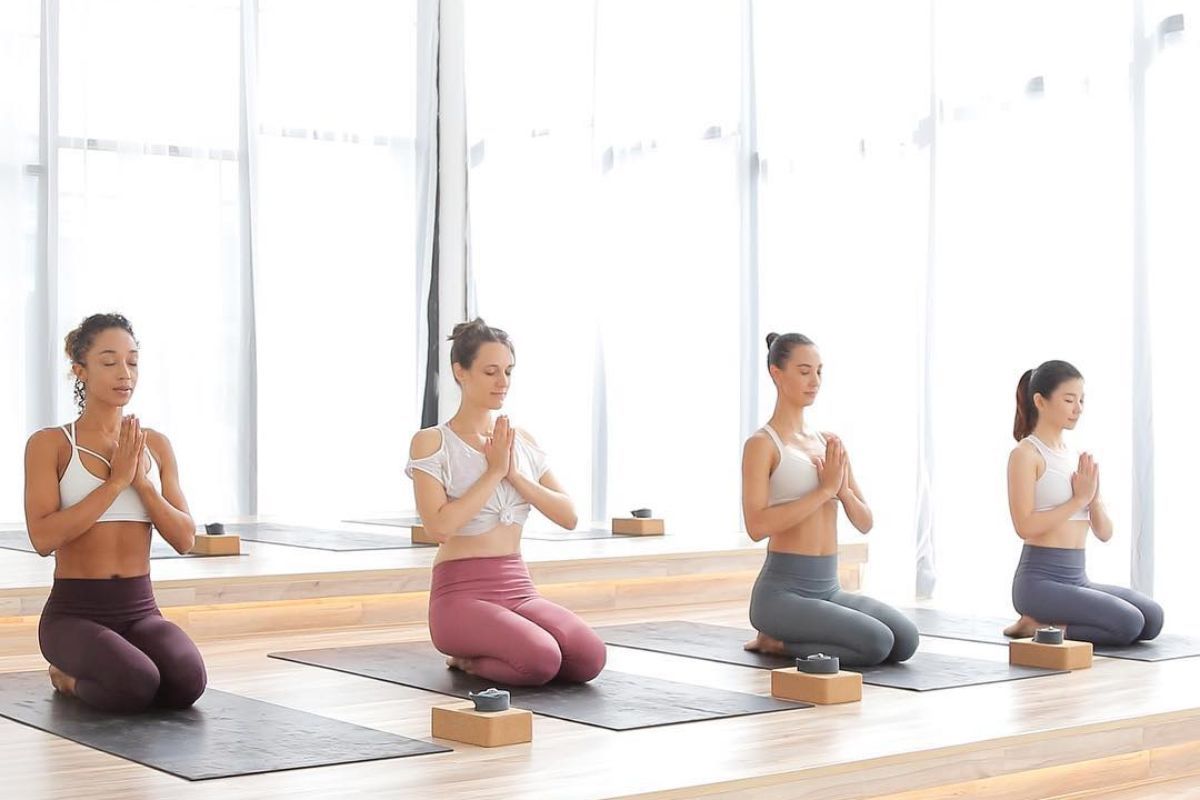 Source: The Flow Studio
2. The Flow Studio
The Flow Studio located in the bustling heart of KL, this studio is more than just a place to stretch and sweat. From the moment you step in, there's this vibe – a mix of warmth, friendliness, and genuine care. Their team? Oh, they're the real MVPs. Whether you're a newbie looking for guidance or a regular wanting to switch things up, they've got your back.
Their spaces are a perfect blend of functionality and beauty. Think of it as the ideal backdrop for your practice – where every stretch, every pose, feels just a tad bit more magical. It's not just about sweating it out; it's about doing it in a space that calms your mind and uplifts your spirit.
Their private sessions are perfect for those who crave a more personalised touch. Whether you're a beginner wanting to get the basics right, an advanced practitioner aiming to refine your technique, or maybe you're recovering from an injury or prepping for a baby – these sessions are tailored to fit your unique needs.
You can opt for one-on-one or duet sessions, focusing on reformer pilates, yoga, or mat pilates. It's all about getting that undivided attention to help you achieve your goals.
If you're someone who thrives in a community setting, their group classes are where it's at. Dive into a sea of like-minded individuals, all moving, stretching, and growing together. It's not just about the physical workout; it's about the shared energy, the collective motivation. Plus, with a variety of classes on offer, there's always something new to explore.
📍 Address: 7, Jalan Riong, Bangsar, 59100 Kuala Lumpur, Wilayah Persekutuan Kuala Lumpur, Malaysia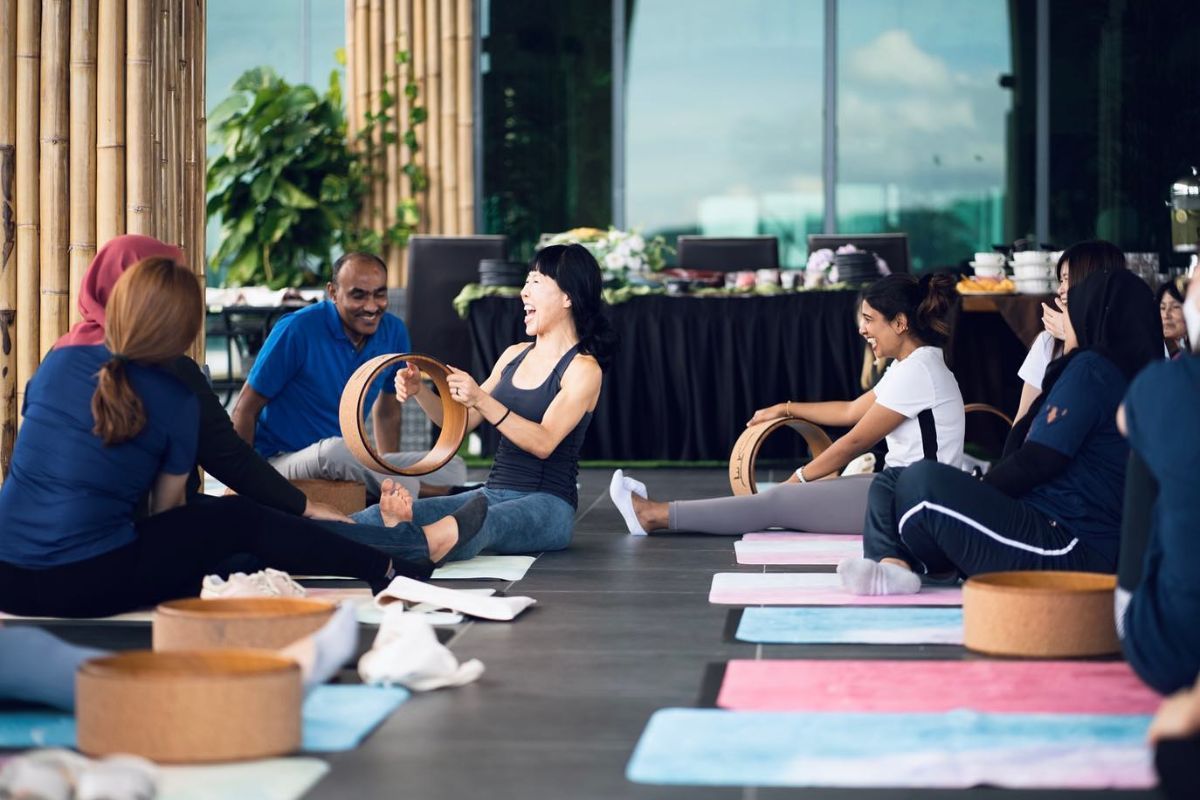 Source: Jal Yoga
3. Jal Yoga
Jal Yoga isn't just a name; it's a movement. Born in the vibrant city of Singapore with a mission to empower everyone to delve deeper into their Yoga and Barre journey, they've now set their sights on Malaysia.
Ever wondered about the name? "Jal" translates to water in Hindi. Just like water, yoga is about harmony, adaptability, and seamless flow. It's about nurturing the heart, body, and soul. And Jal Yoga? They embody this essence to the core.
With over 20 authentic Yoga, Pilates, and Barre class types, there's something for everyone. Whether you're a newbie or a seasoned practitioner, their classes are tailored to meet your unique needs. And speaking of authenticity, their classes are rooted in traditional values while keeping in sync with our modern lifestyles.
Their team isn't just certified; they're passionate. They're here to guide, support, and empower you every step of the way. Joining Jal Yoga isn't just about attending classes; it's about becoming part of a family. With a thriving community of over 1,600 practitioners, you're not just signing up for a session; you're becoming part of a movement, a family that grows and thrives together.
📍 Address: First Floor, No.28, 30 & 32, Jalan Doraisamy, 50300 Kuala Lumpur.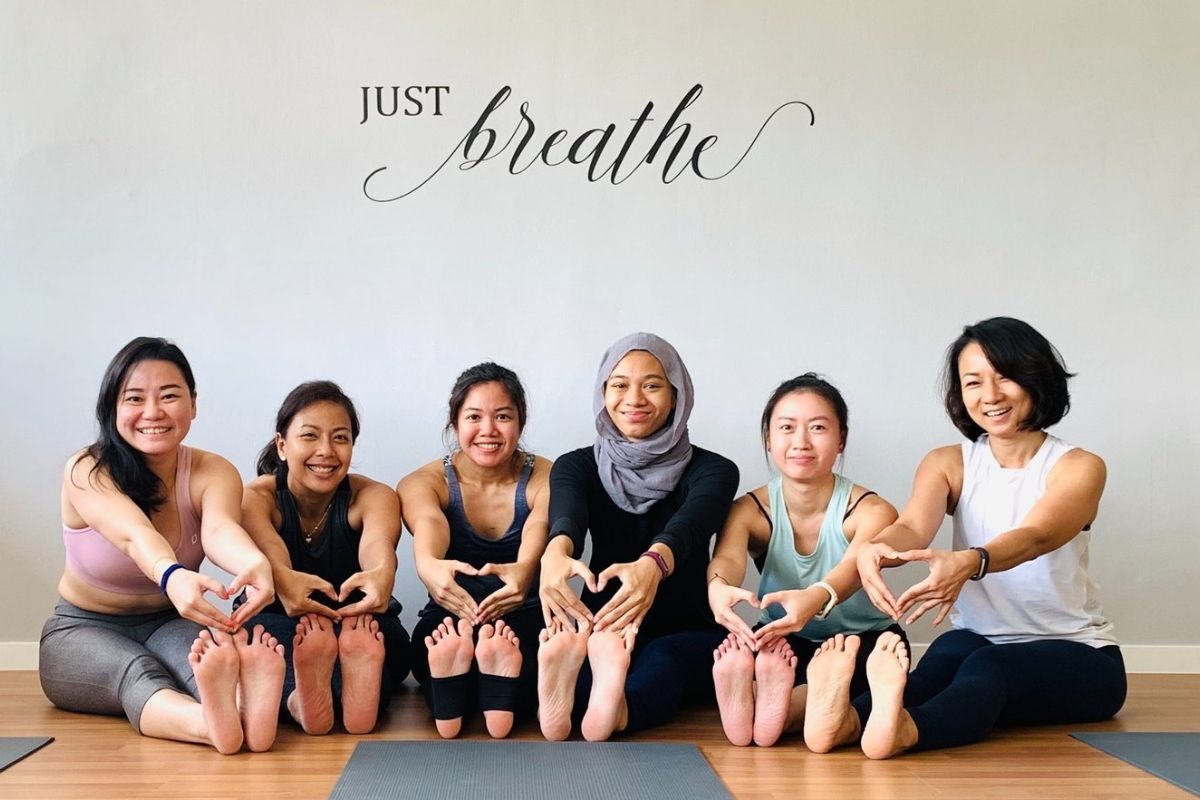 Source: Nafas Yoga
4. Nafas Yoga
Tucked away in the bustling heart of Taman Tun Dr. Ismail (TTDI), KL, Nafas Yoga isn't just another studio on the block. It's a haven, a community, a place where every breath and movement finds its rhythm.
From the modern flow to specialised classes like prenatal, postnatal, yin yoga, kids yoga, and even Pilates, they've crafted a space where everyone, from the curious beginner to the seasoned yogi, feels at home.
At the core of Nafas Yoga is their signature flow classes. Their Vinyasa-styled sessions are a harmonious blend of breath, movement, and alignment.
Whether you're diving into the dynamic challenges of Flow Strong, seeking the meditative pace of Flow Slow, or grounding yourself in the basics with Flow 101, there's a rhythm for every soul. And for those who have a penchant for tradition, their Ashtanga and Hatha Flow classes offer a refreshing dip into time-honoured practices, all with that unique Nafas twist.
But what truly sets Nafas apart is their specialised offerings. For the radiant moms-to-be, their Prenatal Yoga is a nurturing embrace, supporting and strengthening every step of the pregnancy journey.
And once the little one arrives, the Postnatal Yoga class is there to guide new mothers back to their strength and balance, both physically and emotionally. For those seeking a deeper, introspective practice, the Yin Yoga and Yin Yang Yoga classes offer a sanctuary of relaxation and balance.
📍 Address:11A, Jalan Tun Mohd Fuad 3, Taman Tun Dr Ismail, 60000 Kuala Lumpur, Wilayah Persekutuan Kuala Lumpur, Malaysia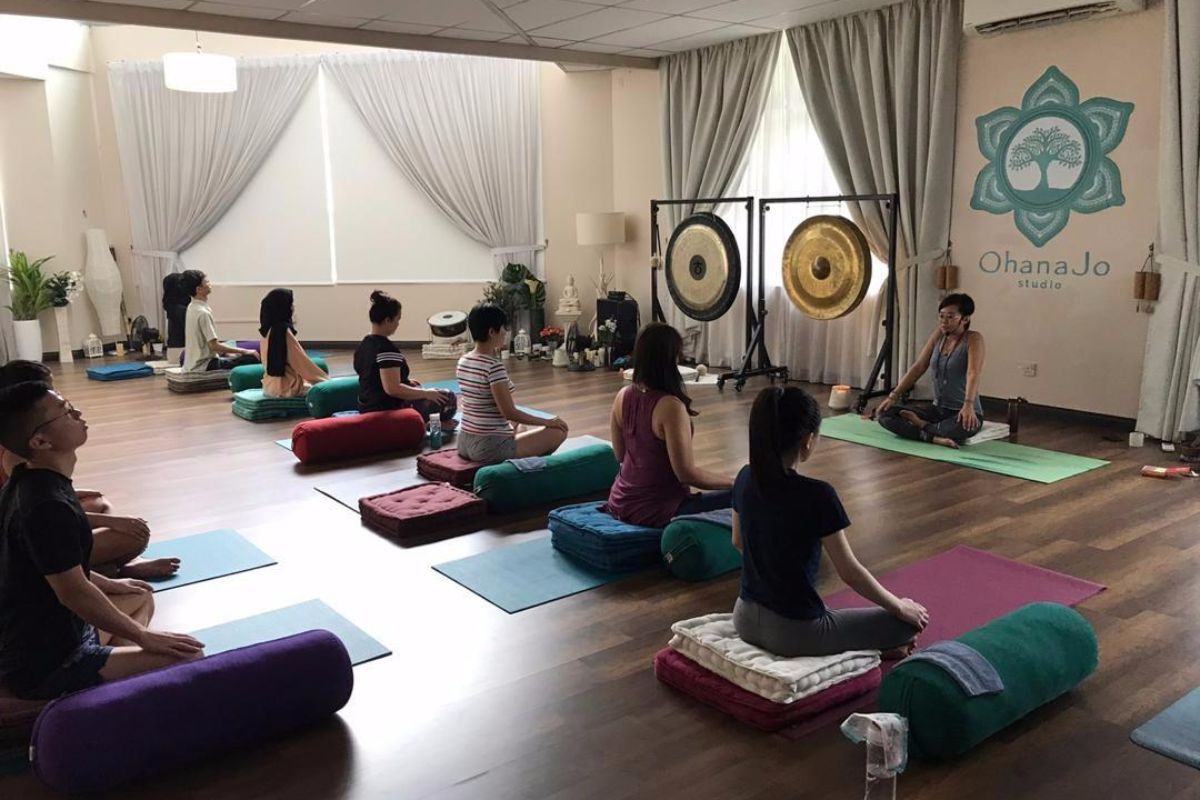 Source: OhanaJo
5. OhanaJo
Recognized as the Top Ranked Yoga and Sound Healing Studio by Yogalife and even endorsed by Tourism Malaysia, OhanaJo is not just about yoga. It's a co-healing space that invites you to connect, grow, and transform. Whether you're into yoga, breathwork, meditations, or even mental health talks, OhanaJo has got you covered.
Founded by Jojo Struys, her vision is to shift perceptions, touch hearts, and inspire change. And trust me, one session here, and you'll feel that shift. From daily meditations to sound healing sessions, every experience is designed to bring you back to yourself, to that inner sanctuary of peace and calm. In this fast-paced world, OhanaJo is that much-needed pause, a place to reconnect and rejuvenate.
Their HQ outlet in Sunway SPK Damansara is nothing short of magical. Surrounded by lush greenery, this studio is a sanctuary away from the city's hustle and bustle. The interiors? Oh, they're a treat! Think big windows letting in streams of sunlight, eclectic new age items from around the world, and the soothing aroma of essential oils wafting through the air.
Their class schedule is packed with a variety of sessions. From Morning Yoga Flow & Sound Bath to Deep Sleep Meditation & Sound Bath, there's something for everyone. And if you're looking to dive deeper, their specialised workshops like 7 Chakra Breathwork Journey and Ho'oponopono are not to be missed.
And if you're into crystals or New Age products, do check out their retail shop. Or maybe book a private reading with one of their gifted healers. Trust us; this place is a treasure trove of experiences.
📍 Address: Block E-B2-1, Plaza Arkadia, 3, Jalan Intisari, Desa Parkcity, 52200 Kuala Lumpur, Wilayah Persekutuan Kuala Lumpur
Conclusion
We've journeyed together through the vibrant tapestry of Malaysia's yoga scene, and what a ride it's been! From lush green sanctuaries to buzzing urban retreats, we've uncovered spots that offer more than just a stretch – they offer a transformative experience.
With so many fantastic options, where should you start? oUR advice? Listen to your heart. Each of these studios brings its own unique flavour, its own energy. Maybe you're looking for a deep dive into traditional practices, or perhaps you're after a modern twist. Whatever your yoga craving, there's a mat out there with your name on it.
Remember, yoga is more than just poses; it's a journey of self-discovery, of connecting with oneself and the world around. So, as you step onto your mat, in whichever studio you choose, embrace the experience fully. Let go, breathe deep, and find your flow.
Thanks for coming along on this journey. Here's to many sun salutations, heart-openings, and moments of zen. Namaste! 🙏🌸🧘‍♂️