The best 5 EMS training studios in Florida, USA
Exploring the realm of fitness in Florida, we've navigated through a variety of innovative EMS training studios, each offering a unique approach to health and wellness.
Have you ever wondered about the buzz surrounding EMS training, especially in the sunny state of Florida, USA?
Well, you're in for an enlightening ride! EMS, or Electro Muscle Stimulation, is a groundbreaking fitness approach that's been sweeping the nation, and Florida has been catching this wave with enthusiasm!
So, what's EMS all about? It's a high-tech workout method where you wear a special suit that sends electrical impulses to your muscles, making them contract and relax, much like during a regular workout, but with more intensity and in less time. Imagine squeezing a 90-minute workout into just 20 minutes!
If you're curious about the ins and outs of EMS training, make sure to check out our previous article! Where we break everything down in a more detailed manner!
Florida, with its vibrant fitness culture and diverse population, has become a hotspot for EMS training studios, each offering unique experiences and benefits.
Choosing the right studio is crucial; it's about finding a place where your goals, preferences, and values align, ensuring a safe, effective, and enjoyable workout experience.
In this article, we'll delve into the world of EMS training, exploring its benefits, and spotlighting some of the best studios Florida has to offer. So, sit back, relax, and let's embark on this electrifying journey through the best EMS training studios in Florida, USA!
Top 5 EMS training studios in Florida, USA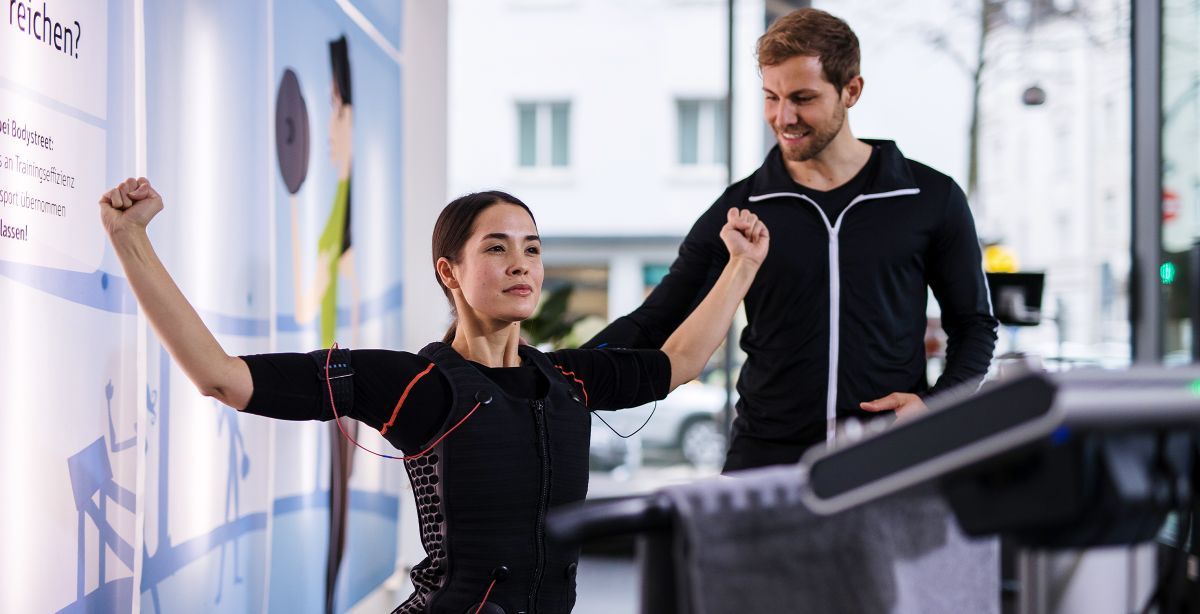 Source: Body Street
1. Body Street
Welcome to Body Street, a renowned international fitness studio chain that has made waves in the fitness world with its specialized Electrical Muscle Stimulation (EMS) training! This studio is a boon for those bustling through busy lives, offering a workout solution that is both time-efficient and effective.
Training and methodology
Body Street has mastered the art of EMS training, a revolutionary method where electrical impulses stimulate muscle contraction, replicating the natural action of our central nervous system.
This approach is a game-changer for those pressed for time, with just 20 minutes at Body Street equating to several hours of a conventional workout. Yes, achieving your fitness goals just got a whole lot faster!
Professional guidance
Every session at Body Street is a journey guided by trained and qualified instructors, who ensure that your workout is safe, effective, and tailored to your fitness level and goals. They walk you through various exercises, adjusting the intensity of the electrical impulses to suit your individual needs, making sure you get the most out of every session.
Global presence
Body Street's footprint spans across the globe, with studios in numerous countries, making it a convenient option for EMS enthusiasts everywhere.
For those in Florida, Body Street Jupiter Abacoa and Body Street Winter Park are the go-to locations, bringing international fitness standards to your doorstep.
Customer experience
Stepping into a Body Street studio, you're greeted with a friendly and welcoming environment. The attentive and supportive staff and trainers focus on crafting personalized experiences, aligning with your fitness goals and preferences, and making every visit a pleasant one.
📍 Address:
1155 Main Street, Suite 113, Jupiter 33458, Florida, USA
947 Orange Ave, 32789 Winter Park, Florida, USA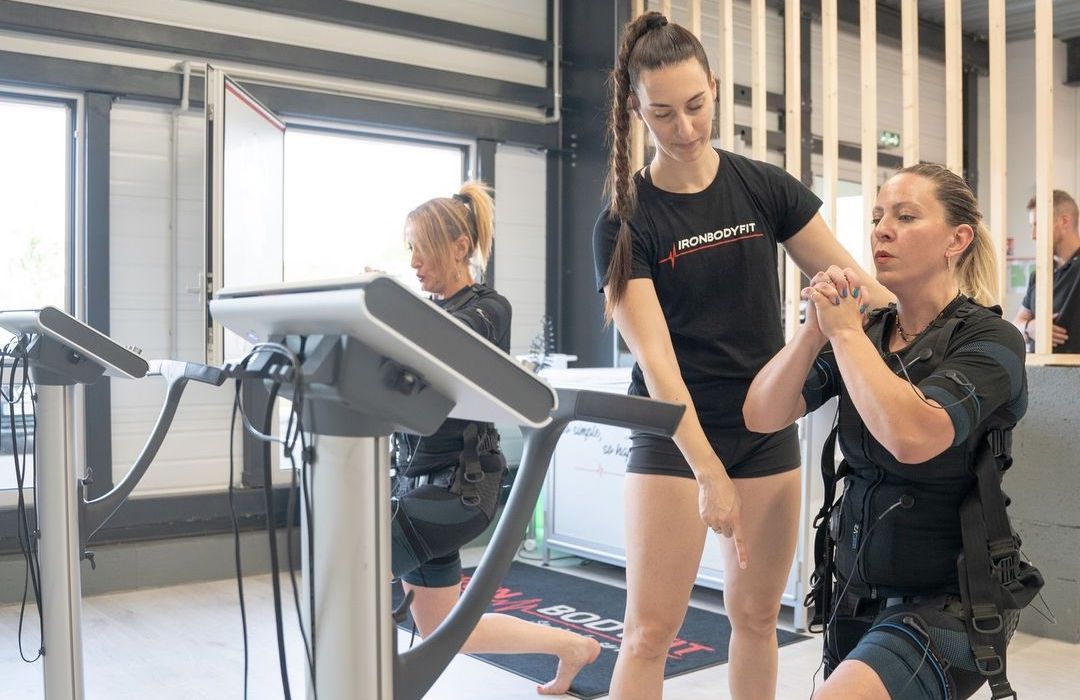 Source: Instagram @ironbodyfit.us
2. Iron Bodyfit
Let us introduce you to Iron Bodyfit, a super cool EMS studio that's all about keeping workouts simple, fun, and super effective! People love it because it gets you the results you want, and fast!
Concept and methodology
Iron Bodyfit introduces a transformative approach to fitness, utilizing a distinctive EMS methodology proven to boost overall happiness and well-being.
Unlike other studios, Iron Bodyfit focuses on a multifaceted approach, promising benefits like weight loss, firming, toning, cellulite reduction, chronic pain alleviation, and enhanced fitness.
Time is maximized here; a brisk 25-minute session equates to 4 hours of conventional physical activity! The studio uniquely emphasizes simultaneous stimulation of 8 muscle groups, combined with specialized exercises, allowing individuals to efficiently reclaim or maintain their shape and vigor.
Global presence and impact
With 142 locations in 10 countries, Iron Bodyfit has a substantial global footprint, employing 390 coaches and impacting over 30,000 members worldwide.
For Floridians, Iron Bodyfit Miami Aventura, Iron Bodyfit Weston, and Iron Bodyfit Waterford Lakes are the hubs of this innovative fitness approach.
This extensive network underlines Iron Bodyfit's successful adaptation and implementation of their unique EMS concept, validated and embraced by tens of thousands globally.
Values and goals
Iron Bodyfit is unwavering in its dedication to delivering rapid, diverse results, enhancing daily lives and overall well-being.
The studio values the uniqueness and efficiency of its pioneering concept, aiming to ensure that individuals can uphold their physical well-being without the excessive time investment typically required.
Equipment and facilities
Iron Bodyfit is synonymous with quality, utilizing top-notch equipment to allow members to experience the full spectrum of EMS training benefits.
While the specifics of the facilities remain undisclosed, the emphasis on high-quality equipment suggests an environment of professionalism and meticulous maintenance.
📍 Address:
2451 NE 186th St Ste 1, Miami, FL 33180, USA
829 Woodbury Rd, Ste 101, Orlando, FL 32828, USA
98 Indian Trce, Weston, FL 33326, USA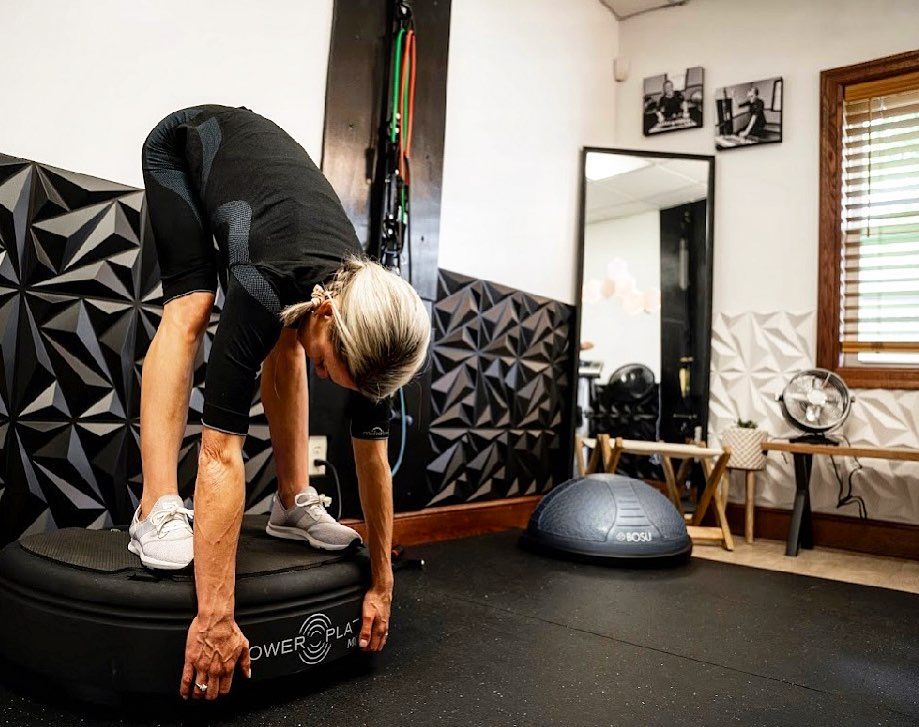 Source: Instagram @tummo_studios
3. Tummo Studios
Tummo Studios brings to the table a unique EMS training approach, blending external electrical stimulation with specially curated exercises.
This distinctive methodology enables users to secure remarkable fitness results with minimal effort, positioning it as a practical and unique fitness solution.
Here, a 20-minute session is like spending 3-4 days in a traditional gym, allowing users to sculpt muscles and burn fat more efficiently than conventional methods.
Promising results and benefits
Tummo Studios guarantees quick and impressive results with minimal effort, a feature that distinguishes it from its peers. Users typically observe noticeable improvements within weeks and more significant transformations within three months.
A session at Tummo can burn up to 500 calories, with an additional 670 calories burned over the next 72 hours due to an increased metabolism.
The studio specializes in boosting metabolism to aid fat loss and offers time-saving workouts, a top benefit cherished by their clients. Additionally, regular sessions also bolster the immune system and enhance overall body strength and endurance.
Modern facilities and strategic locations
Tummo Studios, with its presence in Buffalo, New York, and Tampa, Florida, provides easy access to innovative fitness solutions in modern and friendly environments, ensuring every session is a pleasant experience for clients.
Diverse clientele and wide applicability
Tummo Studios is open to everyone, from beginners to pro athletes, emphasizing that EMS is a versatile fitness solution not only for those starting out or in pain but also for the fit and healthy. This broad applicability makes it a universally appealing fitness solution.
📍 Address: 1200 W. Platt St, Tampa, FL 33606, USA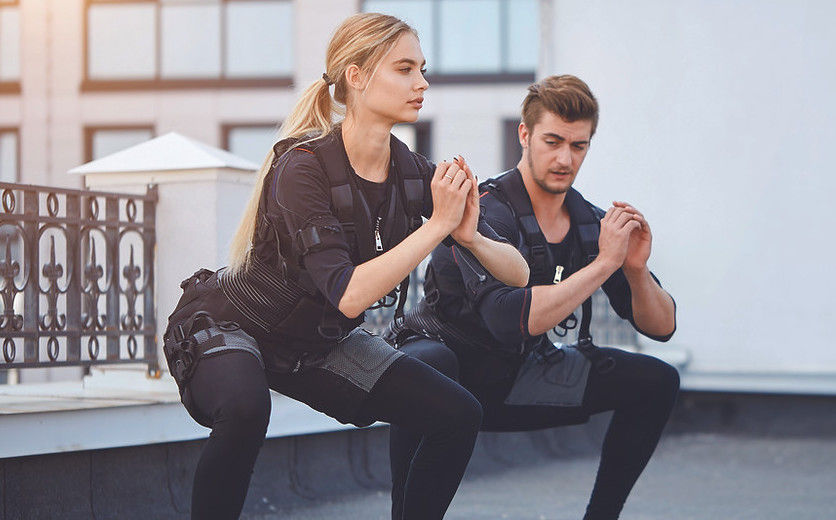 Source: Pulse Studios
4. Pulse Studios
Pulse Studios is a revolutionary fitness and wellness hub located in Clearwater, Florida, known for leveraging advanced technology to help individuals achieve their body goals in significantly less time compared to traditional methods.
This studio stands out for its diverse range of services, including Electro Muscle Stimulation (EMS), Cryolipolysis, Teslatherapy, and wellness services like Cryotherapy and Oxygen Therapy.
Innovative training and methodology
Pulse Studios utilizes Electro Muscle Stimulation (EMS) to amplify workouts, enabling clients to see transformative results with just a 20-minute commitment per week.
This innovative workout directly targets muscles with electrodes, making each 20-minute session equivalent to a 3-4 hour traditional workout.
Additionally, the studio offers unique Teslatherapy treatments, which contract muscles to a level unattainable naturally, showcasing visible results immediately.
Holistic wellness services
Beyond EMS, Pulse Studios offers a spectrum of wellness treatments aimed at body enhancement and overall well-being.
Services like Red Light Therapy aid in skin regeneration and overall healing by reducing inflammation, and Oxygen Therapy improves tissue quality and alleviates various conditions like sleep disorders and depression.
Cryotherapy is also available, exposing the body to extreme cold to improve blood circulation, eliminate fatigue and aches, and relieve pain naturally.
Measurable results and flexible options
Pulse Studios is committed to delivering tangible, measurable results, employing a 3D scanner to accurately calculate body fat, muscle, and other metrics, allowing clients to track their progress precisely.
The studio also offers flexibility in scheduling with private, professionally coached lessons and payment options, allowing clients to choose per-class payments or passes based on their individual goals, needs, and budget.
📍 Address: 2340 FL-580 F, Clearwater, FL 33763, USA
Source: AP Training Center
5. AP Training Center
AP Training Center, located in Fort Lauderdale, FL, stands out as a premier martial arts and fitness facility, specializing in Electronic Muscle Stimulation (EMS) training and various martial arts disciplines.
This center, FDA approved for the Wiemspro EMS system, utilizes cutting-edge technology to help individuals efficiently achieve their fitness and wellness goals, offering a unique blend of services.
Advanced training and methodology
AP Training Center employs Wiemspro technology, offering fully customizable training in both group and personal settings, ensuring a unique and tailored experience for every user.
The center emphasizes the power of full-body electro-stimulation, allowing even seemingly less strenuous workouts to yield substantial results quickly.
The methodology here involves professional advice and guidance, adapting exercises and electric waves to individual needs, emphasizing commitment and effort for lasting results.
Diverse martial arts & EMS training
The center offers a variety of programs, including training in Judo, Brazilian Jiu-Jitsu, and adaptive martial arts, suitable for all ages.
They also provide after-school programs, personal training, conditioning, and EMS training, focusing on enhancing muscle stimulation electronically.
The center is dedicated to helping individuals find a program that aligns with their age, interest, and skill level, making it a versatile fitness solution.
State-of-the-art facilities and equipment
AP Training Center is equipped with the latest facilities, including suits integrated with all cables to offer maximum freedom of movement and devices designed using the latest technology for signal EMS generation, conditioning, and processing.
The Wiemspro app allows quick control of all settings, access to all functions of each device, and stores all user training information, providing access to metrics to analyze and track each athlete's performance.
Holistic lifestyle and commitment
The center encourages a holistic approach to lifestyle improvement and health, emphasizing proper hydration, especially during training sessions, and advocating for balanced diets over miracle diets.
It stresses the importance of respecting training schedules and committing to oneself, organizing weekly training, and prioritizing the process of change to achieve spectacular results.
Community engagement and values
AP Training Center is deeply committed to fostering a healthy community, offering special membership pricing for military and first responders and operating the AP Training 4 All Foundation.
The center's philosophy is rooted in the values of martial arts and the development of discipline, respect, and physical and mental strength, aiming to build better individuals for society.
📍 Address: 718 NW 6th Ave., Fort Lauderdale, FL 33311, USA
---
Conclusion
Exploring the realm of fitness in Florida, we've navigated through a variety of innovative EMS training studios, each offering a unique approach to health and wellness.
From the international presence of Bodystreet and Iron Bodyfit, to the revolutionary methodologies at Iron Tummo Studios and Pulse Studios, and the diverse martial arts and EMS training at AP Training Center, Florida is home to a rich tapestry of fitness experiences.
Each studio we've explored brings something distinct to the table, be it in their training methodologies, the range of services offered, or their commitment to community and individual well-being.
The landscape of EMS training studios in Florida is diverse and vibrant, offering a plethora of options for those seeking to enhance their fitness journeys. These studios are not just about physical transformation; they are about improving overall well-being, fostering community, and making fitness an enjoyable and rewarding experience.
Whether you are a resident or a visitor in the Sunshine State, exploring these studios can add a refreshing and revitalizing dimension to your fitness routine, aligning with your goals and lifestyle preferences.
Cheers,
Friska 🐨
Read next: What is EMS training and how does it work?
---
Do you want to see more content like this? Follow us on Instagram and Facebook for more wellness advice, fitness trends, workout inspiration, and even best health and fitness deals exclusive to our followers. Don't miss out!