Get fit and flirty: A guide to celebrate Valentine's day in a healthy way with your loved one
While it's easy to fall into the trap of overindulging in unhealthy foods and activities, it's important to remember that there are plenty of ways to have a fun and memorable day while also promoting physical and emotional wellness.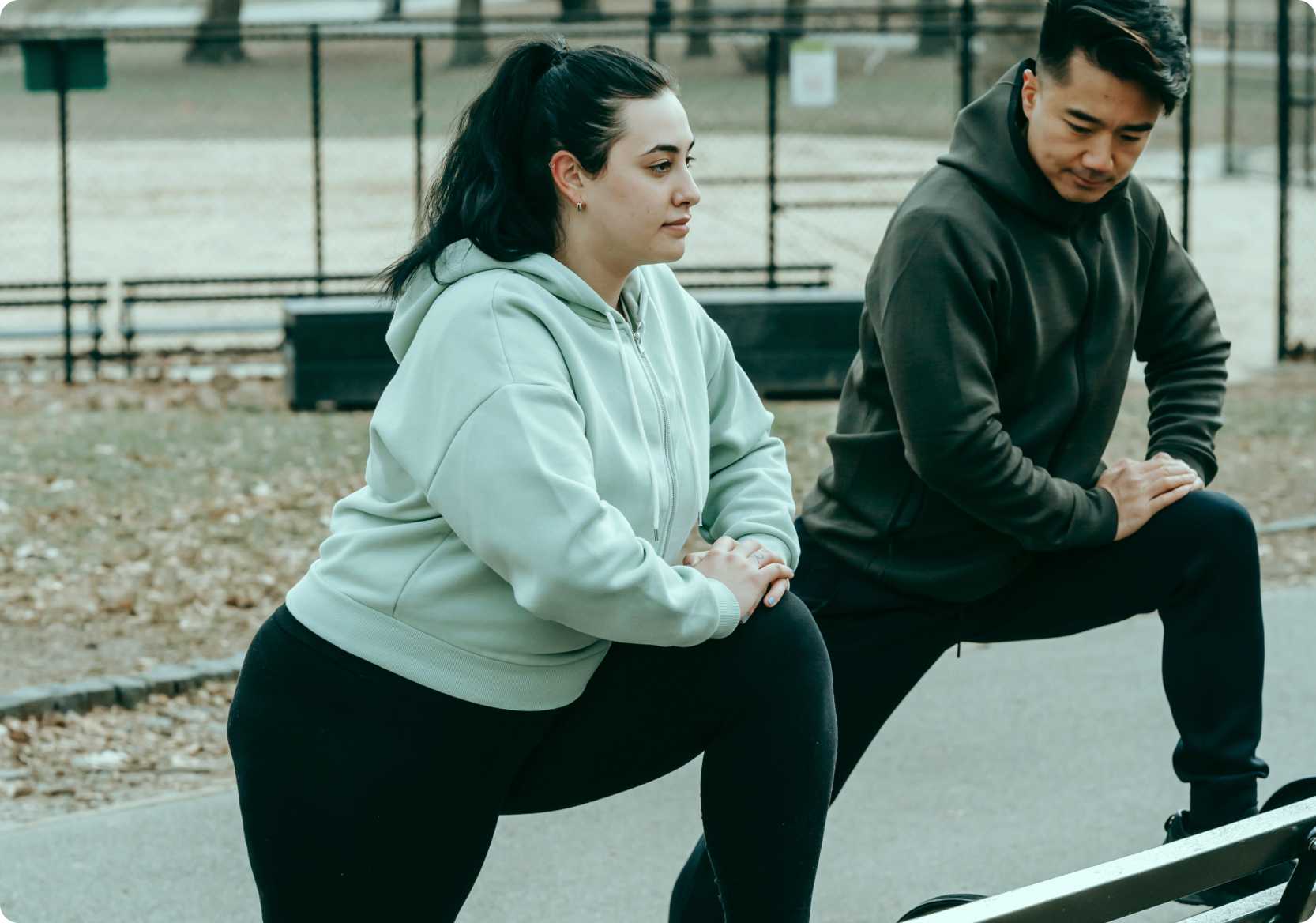 Ah, Valentine's Day! The day of love, hearts, and romance. A day dedicated to celebrating the special bond between two people in love. Whether you're a newly minted couple or have been together for what seems like a lifetime, it's a day to make lasting memories and express your love in meaningful ways! 💕
But, let's be real, with all the chocolate, wine, and fancy dinners, it's easy to get carried away and forget about our health. This Valentine's Day, why not do things a little differently? Let's make it a celebration that not only brings joy to your heart but also takes care of your *literal* heart.
In this article, we'll be sharing tips and ideas on how to celebrate Valentine's Day in a fun and healthy way with your significant other. From physical activities to healthy eating and self-care, we've got you covered!
So, if you want to add some healthy twists to your V-Day plans, keep reading to learn how to make this Valentine's Day fit, flirty, and full of love!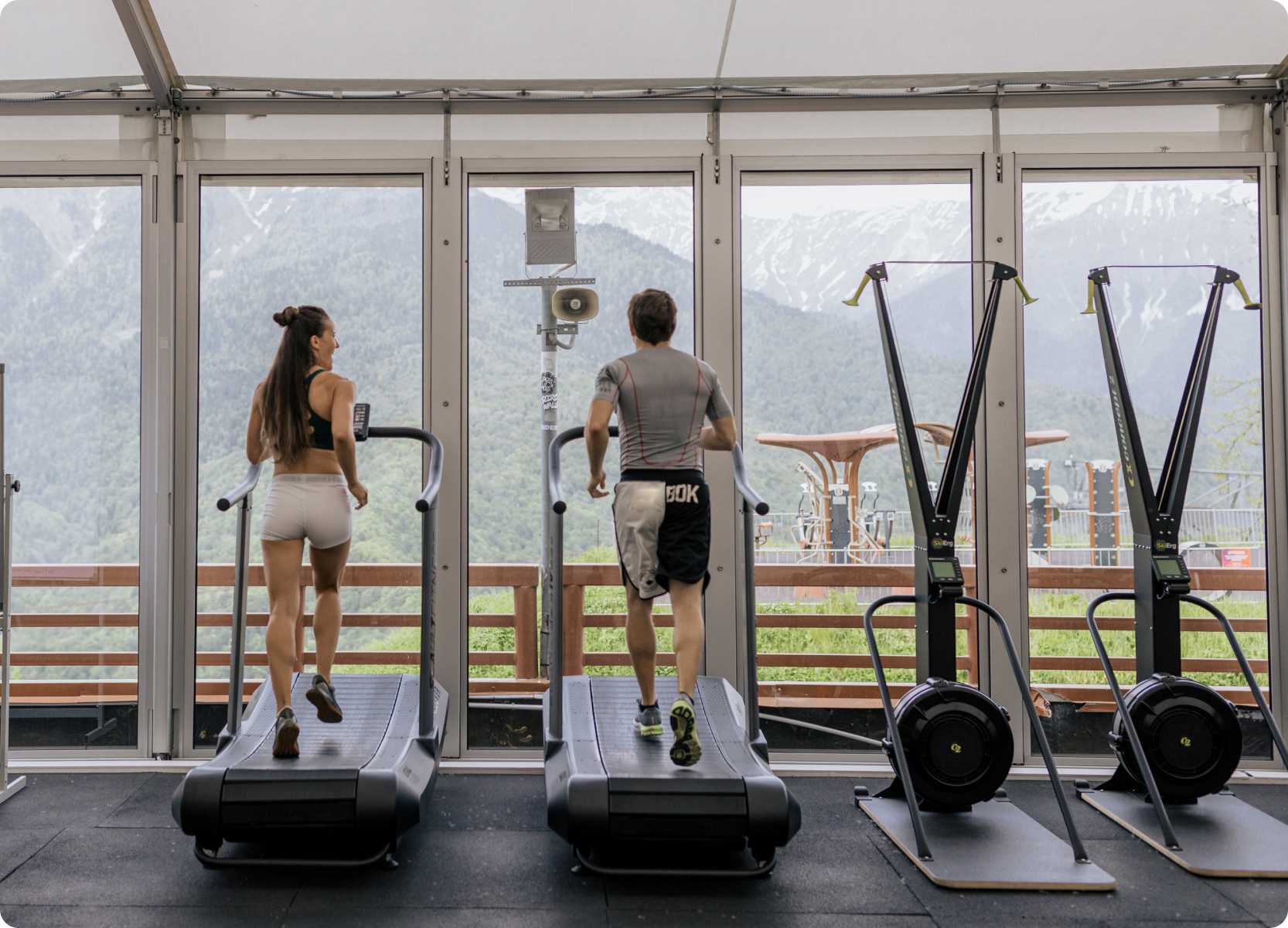 Source: Pexels
A heart-pumping Valentine's day celebration: Physical activities for you and your love
This year, make your love story a fit and flirty one by incorporating physical activities and self-care into your celebration. Not only will you be strengthening your relationship, but you'll also be boosting your physical and mental well-being.
So, lace up your sneakers and get ready for a fun and healthy Valentine's Day adventure!
Stroll in style
Starting the day with a romantic stroll is a great way to set the tone for a fun and healthy Valentine's Day celebration. Holding hands and walking side by side with your significant other is a simple yet intimate gesture that can bring you closer together.
Whether you choose to stroll through a local park, along a picturesque beach, or through the bustling streets of downtown, the goal is to enjoy each other's company and take in the sights and sounds around you.
As you walk, take the time to talk and catch up with each other. Discuss your hopes, dreams, and aspirations for the future, or simply enjoy each other's company in silence. The sights and sounds of your surroundings will create a backdrop for a truly romantic and memorable experience.
Don't forget to pause and take a moment to steal a kiss or two along the way. These small acts of affection will make your stroll even more special and will help create lasting memories that you'll both cherish for years to come.
Sweat it out
Get your heart pumping and blood flowing by participating in a fun workout class with your sweetie. Try a dance class, spin class, or a fitness class of your choice. Laugh, dance, and burn some calories while you bond over a shared experience!
So, why wait? Find a fun workout class near you and celebrate Valentine's Day in a healthy and active way. And, to make the experience even better, try finding a fitness studio that uses a fitness management software like Rezeve!
Rezeve makes it easy to manage your classes, track your progress, and communicate with the instructors. With Rezeve, you can sign up for classes, view your progress, and receive updates all in one place. The user-friendly interface makes it easy to manage all your fitness classes, and you can access it from anywhere, at any time.
Plus, with the new shareable package feature, you can easily invite your significant other to join in on the fun. No complicated setup or procedures required - just a simple and seamless way to share your fitness journey together.
Adventure awaits
If you and your significant other are looking for a unique and adventurous way to celebrate Valentine's Day, consider taking a hike together. Hiking is a great way to enjoy the beauty of nature, get some exercise, and spend quality time with each other.
Choose a trail that suits your fitness level and get ready for an unforgettable adventure. Opt for a scenic trail with breathtaking views, or challenge yourselves with a more strenuous hike. Whatever trail you choose, make sure to pack plenty of water and healthy snacks to fuel your journey.
As you explore nature's beauty hand in hand, take time to enjoy each other's company and make memories to last a lifetime. Stop for a romantic picnic, snap some photos, and don't forget to steal a kiss or two along the way.
So, put on your hiking boots and pack a backpack with essentials, and get ready for an unforgettable Valentine's Day adventure in the great outdoors.
Zen and the art of Love
Get ready to relax, unwind, and bond with your loved one this Valentine's Day! Take a break from the hustle and bustle of everyday life and treat yourselves to a fun and rejuvenating yoga or meditation session.
Find a quiet spot in your home or sign up for a yoga class together. As you stretch and breathe, let the stress of the world fade away and focus on the present moment. Moving and breathing together will not only help you feel more relaxed, but it will also strengthen the bond between you and your significant other.
Think of it as a fun and playful date, with the added bonus of reaping the physical and mental benefits of yoga and meditation. Whether you're experienced yogis or new to the practice, this is a perfect opportunity to laugh, play, and connect with each other.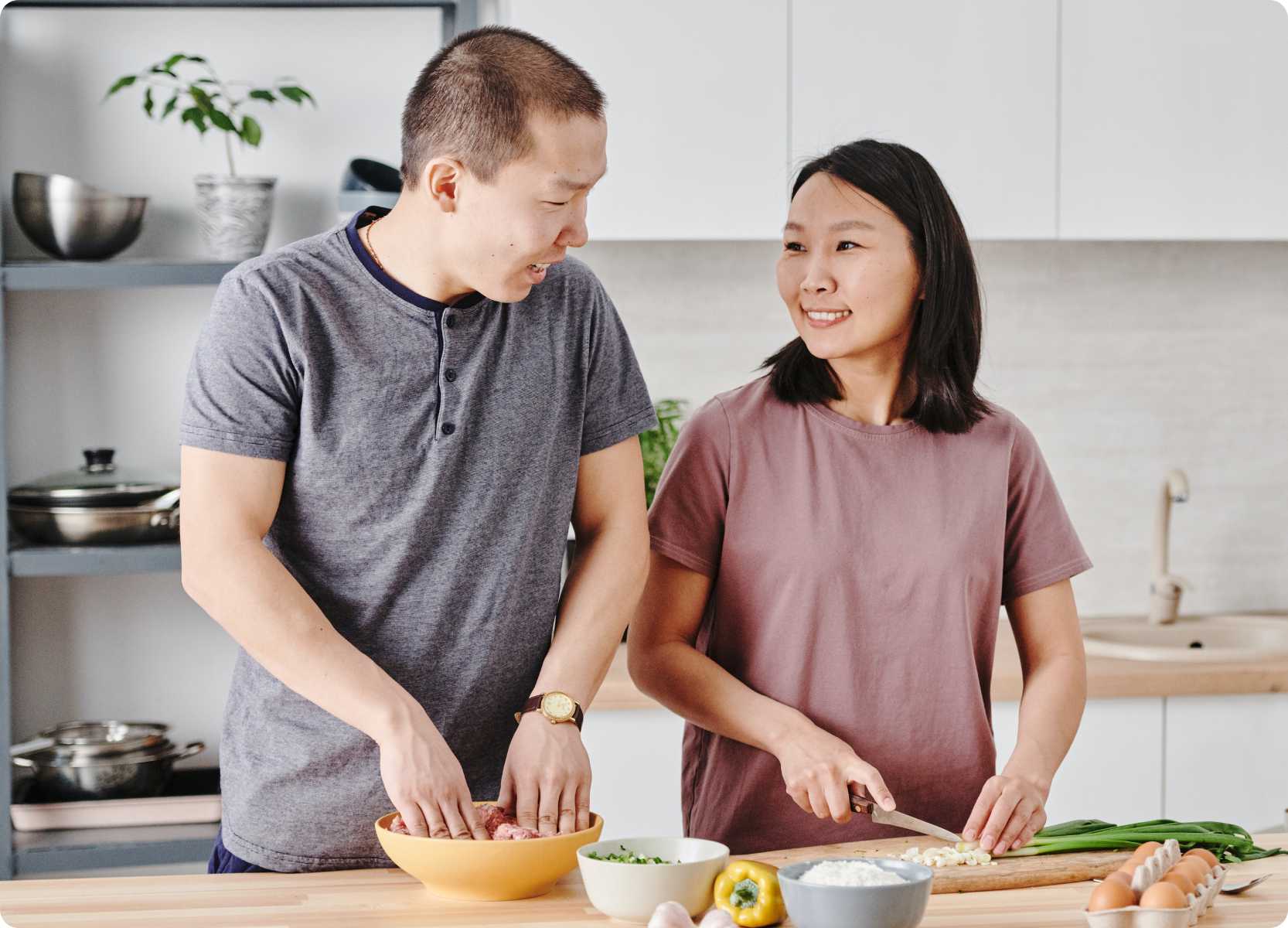 Source: Pexels
Delicious and nutritious: A healthy Valentine's day feast
Why settle for a bland and boring meal on Valentine's Day when you can have a feast fit for two lovebirds? Let's get creative and whip up a healthy and delicious spread that will have your taste buds soaring.
Cook up a storm
Cooking a romantic dinner together on Valentine's Day can be a fun, creative, and intimate experience! So, why not make it a little more exciting and engaging? Here are some tips to help you get the most out of your cooking experience:
Set the mood: Light some candles, put on some music, and create a cosy atmosphere in your kitchen. This will help you both relax and get in the right mindset for cooking.
Make it interactive: Assign tasks to each other, like one person in charge of chopping the vegetables and the other in charge of seasoning the salmon. This way, you both get to participate in the cooking process and bond over the shared experience.
Get creative with your ingredients: Try using different herbs and spices, or experiment with new cooking techniques to make your meal truly unique. This is a great opportunity to get a little adventurous in the kitchen and see what you both can create together.
Savour the moment: Take the time to enjoy each other's company, chat about your day, and savour the delicious meal you've made together. Cooking is about more than just food - it's about creating memories and spending quality time with the people you love.
Looking to cook a healthy food? These foods offer unique nutritional benefits and provides the body with essential vitamins, minerals, and other nutrients.
Restaurant hop
If the thought of cooking a fancy meal makes you break out in a sweat, don't fret! This Valentine's Day, let's skip the kitchen and head to a new, healthy restaurant instead.
Imagine, sitting across from your significant other, savouring every bite of a fresh, organic salad, loaded with crunchy greens, juicy fruits, and delectable nuts. Or, indulging in succulent, grilled chicken marinated to perfection, that simply melts in your mouth!
Not only will your taste buds be in for a treat, but you'll also feel good knowing that the ingredients are locally sourced and organic, making your meal not just delicious, but environmentally friendly too!
So, let's make this Valentine's Day extra special by creating a new, fun and memorable experience. And who knows, maybe you'll discover your new favourite healthy hotspot in the process!
Picnic in the park
Ready for a romantic outdoor adventure with your sweetheart? A picnic is the perfect way to celebrate Valentine's Day and soak up some sunshine (or starlight!) while spending quality time with your loved one.
Spreading out a cosy blanket, popping open a basket filled with healthy and yummy treats, and settling in for a fun and relaxed day in the great outdoors.
Start by tantalising your taste buds with a variety of fresh fruit, like juicy watermelon, sweet strawberries, and crisp apples. Add some crunch with veggie sticks like carrots, cucumbers, and celery. And, for a protein boost, dive into some delicious hummus, a creamy and flavorful dip that's perfect for dipping or spreading.
But, what's a picnic without dessert, right? Treat yourself and your sweetie to a little bit of dark chocolate indulgence. Not only is dark chocolate rich in antioxidants and flavonoids, but it's also been linked to numerous health benefits.
So, go ahead, sink your teeth into a square (or two!) of dark chocolate, and savour every bite of its rich and decadent flavour.
With this Valentine Day's picnic, you'll create new memories and have a blast trying out new healthy snacks while enjoying each other's company.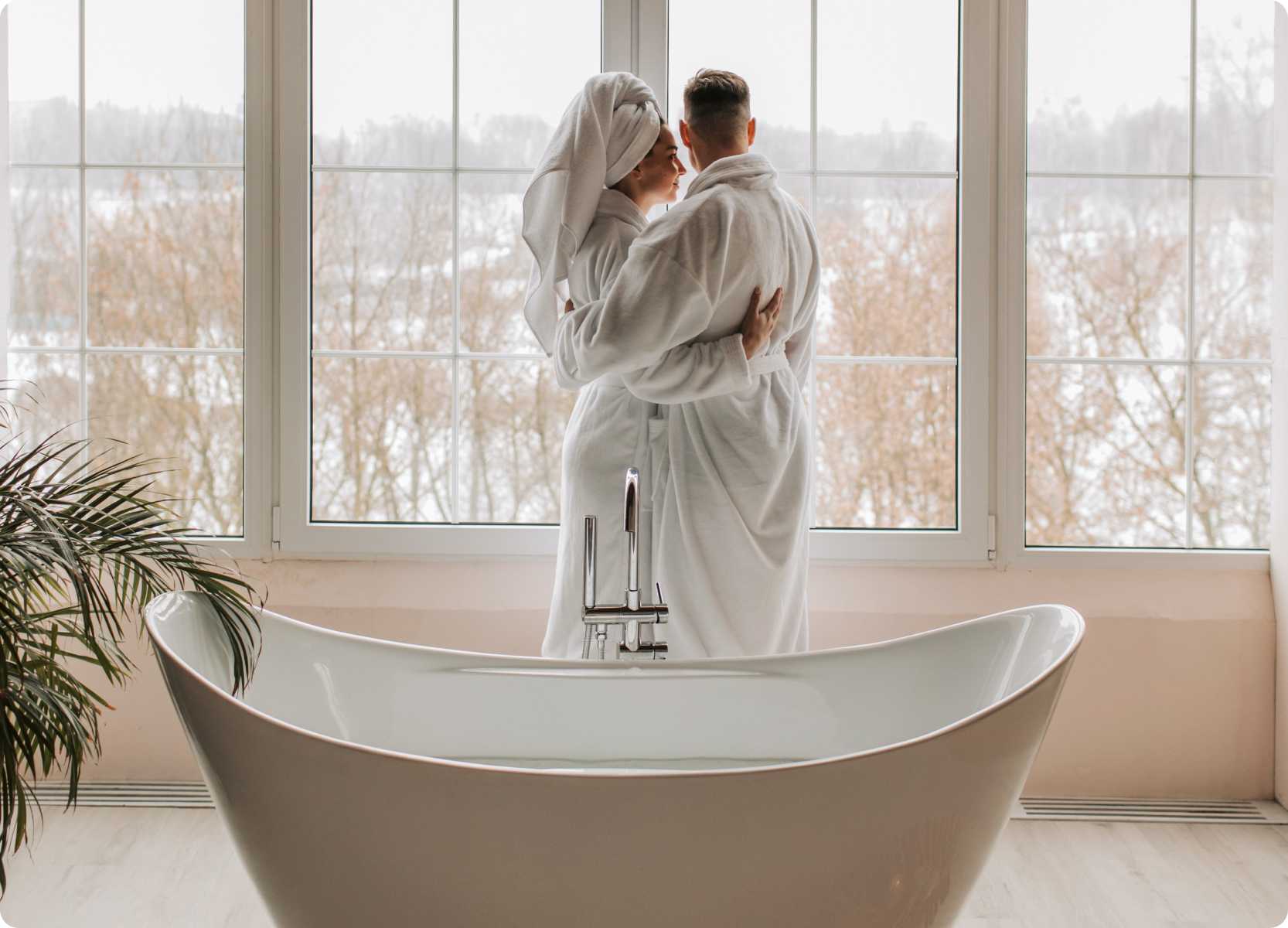 Source: Pexels
Relaxation and Self-Care: The Perfect Valentine Spa-liday!
Taking time for self-care and relaxation is important for both physical and emotional well-being. Valentine's Day is the perfect opportunity to spend quality time with your significant other and prioritise your health and happiness.
Here are some ways to incorporate relaxation and self-care into your Valentine's Day celebration:
Cosy couples' bath time
Turn your bathroom into a romantic oasis! Fill the tub with warm water, rose petals, and your favourite essential oils. Sip on some sparkling water or a glass of wine, and enjoy a luxurious soak together. Don't forget to light some candles and play soft music to set the mood.
Giving each other massages
Taking turns giving each other massages is a great way to bond and show affection. If you're not sure how to give a massage, consider taking a couples' massage class or watching tutorials online.
Visit local best spa destination
For a truly indulgent and relaxing Valentine's Day experience, consider visiting a local spa for a couples' massage or other treatments. Many spas offer couples' packages that include massages, facials, and other treatments, making it the perfect way to spend a day pampering yourselves and each other.
A couples' massage is a wonderful way to spend quality time together and enjoy some relaxation. You and your significant other can lie side by side and enjoy a relaxing massage, allowing you both to let go of stress and tension.
In addition to couples' massages, many spas also offer other treatments such as facials, body wraps, and hydrotherapy. These treatments can help you both feel refreshed, relaxed, and rejuvenated, making for a truly memorable and enjoyable Valentine's Day experience.
Don't forget to ask about any special Valentine's Day packages or promotions your local spa may be offering. Many spas offer special packages that include treats such as champagne, chocolates, or rose petals, adding an extra touch of romance to your spa day.
Mindful moments
Take a break from the chaos of everyday life and spend some quality time with your sweetheart. Find a cosy spot, whether it be on the couch, in a park, or on the beach, and get ready to have some fun while connecting on a deeper level.
To start, hold hands and take a few deep breaths together. Focus on the present moment and allow your minds to quiet. As you sit together, take turns sharing something that makes you laugh or smile about each other and your relationship. This could be a funny memory, a quirky habit, or anything else that brings a smile to your face.
Not only does this exercise allow you to focus on the positive aspects of your relationship, but it also encourages you to let loose and have a little fun. Laughing and smiling together is a great way to release tension and bond with your loved one.
Conclusion
Valentine's Day is a special occasion to celebrate love and spend time with the important people in our lives.
While it's easy to fall into the trap of overindulging in unhealthy foods and activities, it's important to remember that there are plenty of ways to have a fun and memorable day while also promoting physical and emotional wellness.
From going for a walk or participating in a workout class, to preparing a healthy meal or practising relaxation and self-care, there are many options available for celebrating Valentine's Day in a healthy way with your loved one. By focusing on these aspects, you and your significant other can enjoy the day in a way that is both meaningful and rejuvenating.
Remember, the most important part of Valentine's Day is spending quality time together, so make it a priority to do things that bring you joy, love, and happiness. Whether you stick to a strict healthy regimen or just make small changes, the focus should always be on spending the day in a way that is memorable, meaningful, and enjoyable for both of you.
Add some extra excitement to your Valentine's Day celebration with Rezeve's photo competition! Snap a pic of you and your sweetheart working out together and share it on Instagram for a chance to win a $200 JBL speaker. Celebrate your love and fitness journey in a fun and memorable way while also being in the running for an amazing prize. It's a win-win situation! Don't miss out on this opportunity to make your Valentine's Day celebration even sweeter. Click here to join.
Happy Valentine!
Friska 🐨
Read next: 5 superfoods that can help repair your liver
---
Do you want to see more content like this? Follow us on Instagram and Facebook for more wellness advice, fitness trends, workout inspiration, and even best health and fitness deals exclusive to our followers. Don't miss out!